Mom claims Target 'stole' her American flag shirt design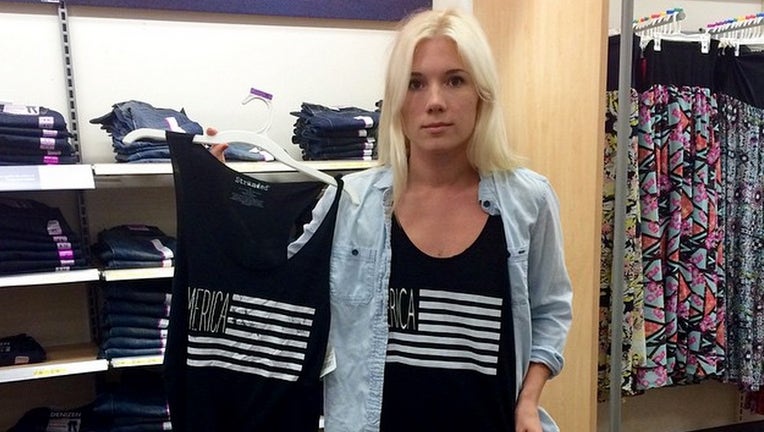 article


MILWAUKIE, Ore. -- An Oregon mom is taking on one of the biggest retailers in the world after she discovered Target was selling a shirt that copied her original design.

Melissa Lay, who started SandiLake Designs in 2014, prints and sells her own shirts from her garage. One of her most popular shirts is a black-and-white #MERICA tank top. However, earlier this month, several customers said they found Lay's design in several Target stores.

Lay went to her local Target and found the shirt for sale. Target's version of the shirt had a distressed flag and was printed on a lower quality material.

The Target shirt retails for $12.99. Lay's shirt sells for $25.

Lay reached out to Target and was told they have pulled the shirt from their store shelves.

"Thankfully, they took out all the shirts at their stores," Lay told The TODAY Show. "Even if you try to bring the shirt to the counter, they won't sell it to you."

Lay said it was a separate vendor that created the shirt. Target and Lay are now communicating with the vendor who created the shirt.