Mix of precipitation to affect Thursday morning commute


MILWAUKEE (WITI) -- The National Weather Service has issued Winter Storm Advisories, Watches and Warnings for much of Wisconsin for Thursday, February 20th. Forecasters are tracking a strong storm which could hit the state in two waves.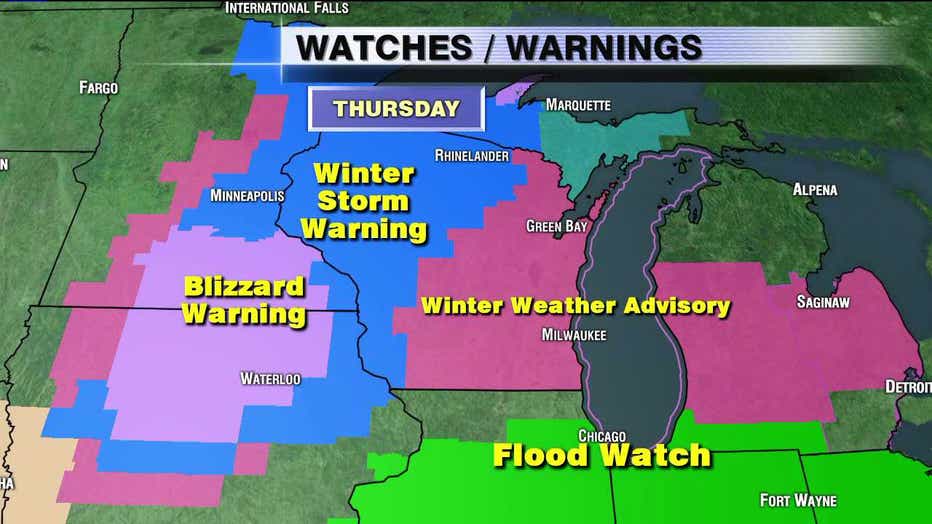 Here in southeastern Wisconsin, the following advisories are in place for Thursday:


FOX6 Chief Meteorologist Vince Condella says we should see a mix of snow, sleet and freezing rain between 5:00 a.m. and 9:00 a.m. -- which could make for a messy morning commute.

Condella says for the remainder of the day on Thursday, we will likely see rain.

Then, on Thursday evening, a High Wind Advisory takes effect. Condella says we could see winds gusting to 50 miles-per-hour Thursday evening and Thursday night.

Meanwhile, western and northern Wisconsin could see a foot of snow on Thursday!

CLICK HERE to visit the "Weather" page on FOX6Now.com for the latest forecast details and details on the advisories in place.
CLICK HERE to view the "Traffic" page on FOX6Now.com to monitor the conditions on area freeways.