Mitchell Park Domes Task Force to meet for first time to discuss future of structures
MILWAUKEE -- The Mitchell Park Domes Task Force will meet for the first time Wednesday, October 12th to discuss the future of the iconic structures.

The Milwaukee County Board of Supervisors established the eleven member Task Force to develop a comprehensive long-term plan for the Mitchell Park Conservatory Domes.

You may recall, all three Mitchell Park Domes were closed to the public in February, after a piece of concrete fell.




The County Board passed a resolution to create the Domes Task Force and to allocate $500,000 to install protective netting inside the Domes.

The National Trust for Historic Preservation recently placed the Mitchell Park Domes on their annual "11 Most Endangered Places" list of threatened sites in the United States.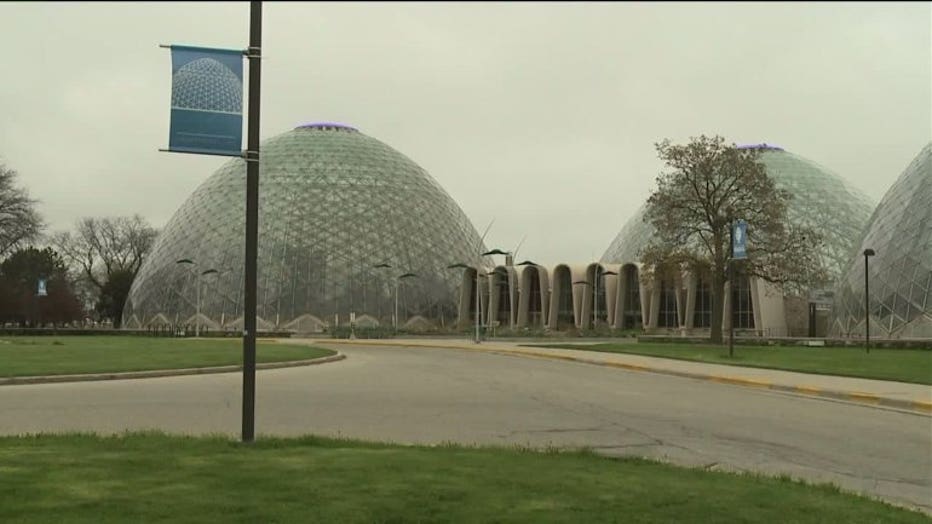 A staff member from the National Trust for Historic Preservation traveled to the Domes to make the announcement on Wednesday morning, October 5th.

The annual America's 11 Most Endangered Places list has identified historic and important places across America that are threatened by neglect, insufficient funds, inappropriate development or insensitive public policy.