Missing Penn. woman reappears 11 years later in Florida Keys


(CNN) -- A Pennsylvania woman who mysteriously disappeared 11 years ago has resurfaced in Florida, saying that she just walked out on her family, her life and her problems.


Brenda Heist, before she went missing in 2002.


Brenda Heist, 54, turned herself into authorities in Key Largo, Florida on Friday, informing them that she thought she might be wanted in another county.

The responding officer checked her name and saw that she was listed as "missing and possibly deceased" from Lititz, Pennsylvania, according to a news release from the Monroe County Sheriff's Office in Florida.

Authorities in Monroe County immediately contacted the Lititz Borough Police, informing them that Heist was in their custody.

After exchanging pictures and details, Detective Sgt. John Schofield confirmed that it was indeed the Brenda Heist he had been searching for since 2002.

"Two days later, I flew down to Florida to meet with her," said Schofield.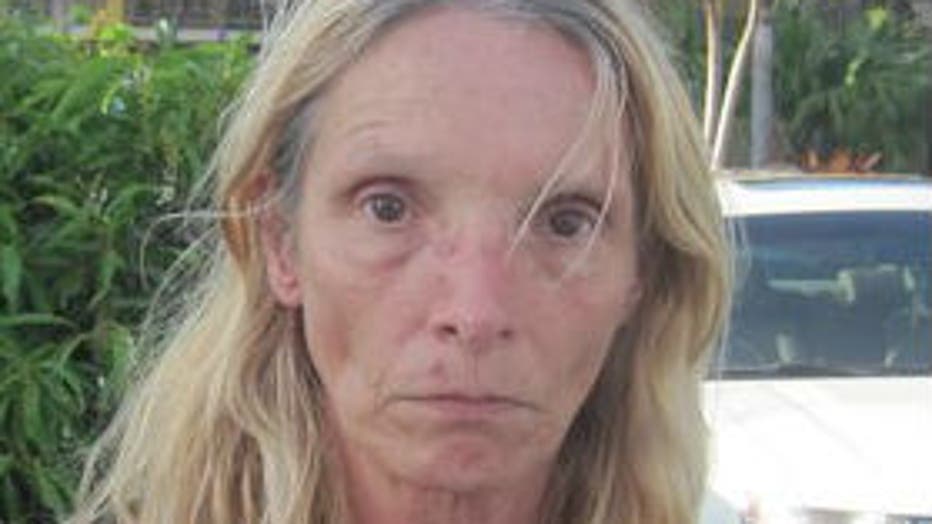 Missing Pennsylvania Woman Found 11 Years Later


Leaving on a whim

Heist disappeared February 2002, last seen dropping off her children at school.

She was going through a divorce from then-husband Lee Heist and was applying for housing assistance so that she could get her own apartment.

She worked as a bookkeeper for a car dealer and hoped to receive some financial aid.

However, her request was denied, Schofield said.

"She was very upset, she was sitting in a park crying, thinking about how she would raise her children, feeling sorry for herself," he said.

It wasn't long before she was approached by two males and a female who asked her what was wrong. After she told them what had happened, they invited her to hitchhike with them down to Florida.

"At a whim, she decided at that very moment, she would go along with them," said Schofield.



Schofield spoke to Heist at length, and she explained where she had been for the past 11 years.

"She was very emotional; she hung her head; she's ashamed. She was crying when I met with her. She knows what she did was completely wrong, but all that while, she'd never made one effort to call or contact her family at all," Schofield said.

A hard life

For the first two years, he said, she was homeless.

She lived under bridges, eating food thrown out by restaurants after they closed.

For the next seven years, she lived in a camper with a man she had met. They made money as day laborers, cleaning boats and doing other odd jobs for which they didn't have to show ID and were paid in cash.

After that relationship soured, Schofield said, she lived on the street again for another two years.

"Everything seemed to be going against her while she was on the street. She was just worn out and at the end of her rope. She didn't want to continue on with her secret life down there," Schofield said.

Meanwhile, her family remained in Pennsylvania, searching for answers.

A long wait

"I remember my children calling me and saying that mom wasn't home," Lee Heist told CNN. "I thought she just got tied up somewhere."

He was at work at the time and planned to head to his mother's birthday party afterward.

When his two children called a second time, this time after dark, he decided to return home.

"I went to the house and there wasn't anything out of place. Everything was right where it was supposed to be. I waited and waited. Around 8 o'clock or so, I called the police," he said.

An exhaustive investigation followed. For months, local, state and federal investigators interviewed dozens of family members, friends, neighbors and co-workers to no avail, said the Lititz Borough police news release.

Four days after she disappeared, Brenda Heist's car was found legally parked in a parking spot in a nearby city.

There was no damage to the car, but it was parked near a bus station.

When police scoured bus and airline schedules, they couldn't find any bookings for Brenda Heist, according to case details provided by the Monroe County Sheriff's Office.

Under suspicion

Lee Heist even became a suspect, though he was eventually cleared.

"The police always asked me if I wanted to have an attorney present, I said 'No, I don't need one.' I gave them total access to the house, to the computer, whatever they needed. I wanted answers," Lee Heist said.

The investigation continued for several years.

Six years after Heist went missing, Lititz police invited the Lancaster County Major Crimes Unit to join them in conducting a cold case investigation.

Detectives from all over the county interviewed several old and new witnesses, poring over every bit of evidence collected during the original investigation, said the Lititz police news release.

"We couldn't overlook anything, so it went in many different directions. We would have calls every so often where somebody would say that they saw her. Many people became persons-of-interest," Schofield said.

"We'd get a call from someone who said she was buried in the woods, only to find out it was only a dirt mound when we went to investigate. Individuals were acting suspicious, calling saying they knew where she was. We'd just find out later that they were mentally unstable."

While police did find some new information, all of their leads came up short.

"I won't even get into the number of psychics who called in, saying they knew where she was. Obviously that didn't pan out," he said.

Despite years of dedicated investigation, it seemed like an answer to Heist's whereabouts would never be found.

Not without her children

Friends and family were convinced that something bad had happened to her.

While they couldn't determine how she disappeared, they all agreed on one thing: There was no way Heist would ever leave her children, or so they thought.

"When the investigation first began, after interviewing all of her family and friends, neighbors, co -workers, the one consistent thing they all said was that she would never leave on her own. She would never leave her children behind," said Schofield.

"The fact that she left on her own was one of the theories, but it was at the bottom of the list," he said.

In 2010, Lee Heist filed a petition with the county court to have Brenda declared legally deceased, according to the Lititz police news release. It was a measure necessary for closure, he said.

The call

When Schofield got the call from the Monroe County Sheriff's Office on Friday, he thought they had found her remains somewhere.

He was shocked to find out that all these years, she was alive and in Florida.

He contacted Lee Heist immediately and told the family the news.

"It was very emotional," Schofield said of his meeting with Lee and his two children, now grown.

"It hit the daughter that nothing horrible had happened to her mother, but it instantly dawned on her that her mother chose to leave. That's got to be extremely difficult."

LaDonna Meredith, president and co-founder of Let's Bring Them Home, an organization whose mission is to "provide safety education for children and adults as well as critical resources to families with missing loved ones" said a missing person case in which the adult chooses to leave is rare.

"It happens less than 5% of the time," Meredith wrote in an e-mail to CNN.

"When a missing person doesn't appear after weeks or months, the added psychological stress on the families increases. Psychologists call this phenomenon 'complicated grief' due to the traumatic nature of the death or disappearance and the obstructions to its resolution," she said.

Feeling of confusion

For Lee Heist, who has since remarried, the news that his ex-wife had been found alive in Florida was one of confusion and ambiguity.

"My reaction was extremely mixed. Several reactions went through me. They all raced through me, and I couldn't grab one. It was just confusion for the first hour of so," he said.

Still, he also felt vindicated. Those who believed he was involved in Brenda Heist's disappearance now know the truth.

"The hardest thing I had to deal with was, the families of some of my children's friends would not let them play with them, because of what they thought of me. That just tore me apart. I hope they've learned a lesson not to prejudge," he said.

Brenda Heist is currently in "protective custody" said Becky Herrin, spokeswoman for the Monroe County Sheriff's Office, who added that she could not offer any further information.

CNN's attempts to reach Brenda Heist were unsuccessful.

No charges have been filed in the case.

"There's nothing illegal about her walking away from her family," said Schofield. "I'm happy she's all right. I'm happy for the family, but now we're forced to think about the wasted manpower that went into this, the hours and money spent on this investigation, the time and effort."

Heist's missing person flyer has remained posted on the wall in Schofield's office for 11 years. Now he can finally close a case that has been open for more than a decade.

Life goes on

For Lee Heist and his two children, life goes on.

Their daughter, 20, is now a sophomore in college.

Their son is a college graduate and is applying to a police academy, said the Lititz police news release.

While neither he nor his children have contacted Brenda Heist since she was discovered, Lee Heist said he would not have a problem with it.

"I don't see where my communicating with her would be productive for either one of us. But if she's healthy and wants to talk to the kids, and they want to talk to her, I will make sure they can visit her," he said.

Such a reunion, especially after 11 years, will likely prove challenging for both Brenda Heist and her estranged children.

"Ambiguity can persist even in cases that result in reunification. Robbed of so many years, they have to learn anew how to relate to each other," Meredith said.

Ultimately, Lee Heist said he decided to leave his anger behind and chose to forgive his ex-wife years ago.

"At some point, you have to say, I've just got to make the best of what I've got. I've got good friends, a great family, and my new wife, who has just been amazing. I'm blessed," he said.