MISSING CHILD: Can you help police locate 13-year-old Kayla Butler?


MILWAUKEE (WITI) -- Milwaukee police are looking for your help locating a missing 13-year-old girl.

Police say Kayla Butler was last seen by her father around 3:30 p.m. last Wednesday, October 22nd. She was last seen in the 5600 block of N. 41st Street.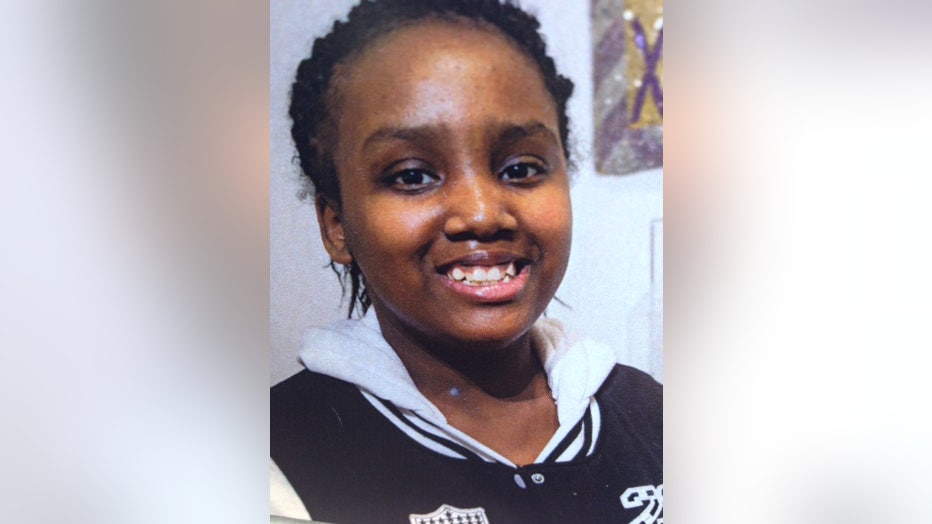 Police say they are not considering Butler to be a "critical missing" due to her age, but they are asking for the public's help in locating her because she has been missing for nearly a week, and she needs medication.

Butler's father tells FOX6 News she has ADHD and some autistic traits. He says she is mentally and socially younger than 13, but she wants to be older, and that's what worries him most about her disappearance.

"You try to think positive but the negativity sneaks in," Lewis Butler said.

Butler says if his daughter was home, she'd be cradling one of her favorite stuffed animals.

"I`m sitting here with the what ifs and the guilt," Lewis Butler said.

Lewis Butler says last Wednesday, his daughter wanted to go to the Agape Community Center, but there was no one who would pick her up when the center closed, and it wouldn't have been safe for her to walk, so Kayla had to stay home.

"Stay home, do your homework, watch TV, lock the door. I`ll be back in a couple hours. She took her meds, she had ate something and she seemed relaxed and calm when I left," Lewis Butler said.

When Lewis Butler came home, his daughter Kayla wasn't there. Lewis Butler called police and started hanging posters with Kayla's picture on them.

"I`m fearful for her because her mental age to me is eight," Lewis Butler said.

Lewis Butler says he worries his daughter wandered away from home and got lost. It's something that happened back in April. Kayla Butler was missing for five hours.

"She left to walk around and she became confused where she was at and she dialed 911," Lewis Butler said.

After that, Lewis Butler says he looked into Kayla's online history and found she was talking with people he felt were predators.

"As we looked into why she had left and what was going on we discovered that she was doing inappropriate things on Facebook," Lewis Butler said.

Lewis Butler says he took his daughters tablet away from her and gave her a phone that can only dial 911. He says by now, missing for nearly one week, Kayla would have called.

"She wants to be grown and a lot of kids want to be grown but I`m telling her now, 'you are alright the way you are. You don`t need to be nothing else.' You are perfect the way you are, Kayla -- so just come home and be Kayla," Lewis Butler said.

Lewis Butler calls his daughter impulsive -- saying she will do things without thinking them through. He says she needs medication to lessen her agitation and calm her down.

Anyone with information as to Kayla Butler's whereabouts is asked to contact Milwaukee police at 414-935-7401.