Miss America inspires young girls to enter STEM, be 'powerful women'
KENOSHA, Wis. - The newly crowned Miss America, Grace Stanke, makes her first appearance at the 10th Annual Girls Empowered by Math and Science Conference in Kenosha on Thursday morning, Jan. 12. 
A lot of young girls dream of one day wearing a crown. Stanke, a University of Wisconsin-Madison student, took that dream to the next level.
"I always grew up with engineering," said Stanke.
Stanke is the first nuclear engineering student to win Miss America.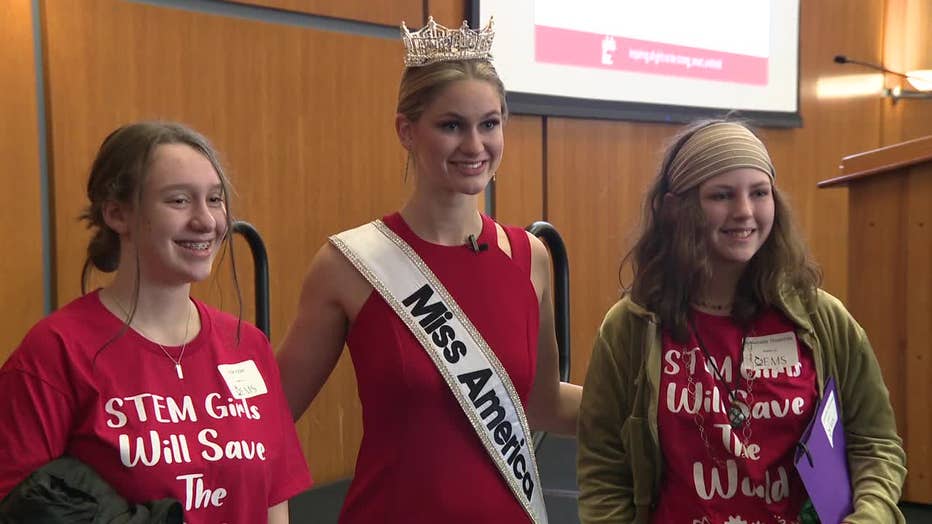 Miss America, Grace Stanke
Now she is using her platform to shine the spotlight on STEM: Science, technology, engineering and math.

"In school, science is actually one of my favorite classes; I just find it really interesting and like you can do so many things," said McKenna Castellion, a 7th grader from Racine Unified School District.
SIGN UP TODAY: Get daily headlines, breaking news emails from FOX6 News
Stanke said that a STEM career is hard work, and it's not just for boys.
"I had professors tell me I shouldn't be an engineer," said Stanke. "I had coworkers kind of laugh at me."
"It tells you about people like just because they are all famous and stuff doesn't mean that everything is perfect for them," said Castellion.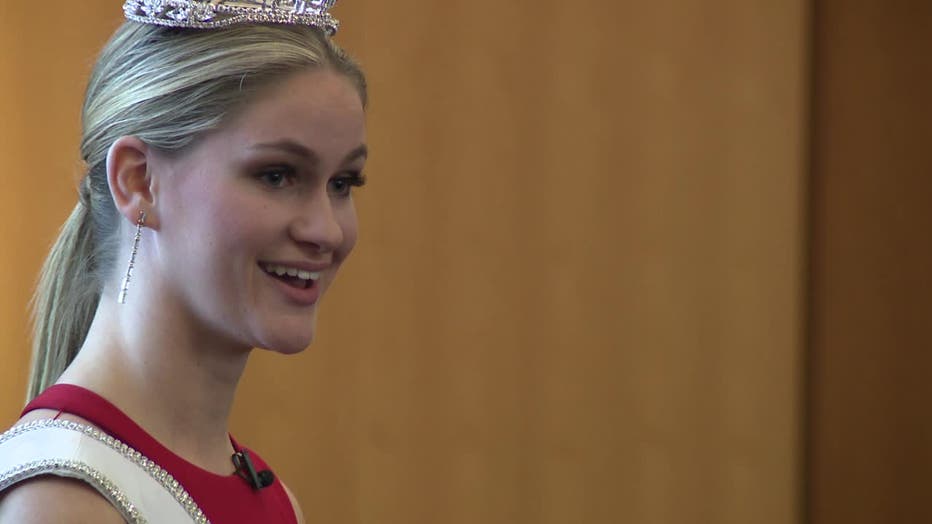 Stanke is inspiring girls like Castellion to believe in themselves and never let others discourage them from the STEM field.
"It makes me feel like you can do things even though, like, if you don't know stuff about it, you can still do it and learn about it," said Castellion.
From seeing the girls learn about bridges to making delicious ice cream. Stanke said it's all about being yourself and improving the world.
"That is where empowerment comes from; that's where a future in stem and powerful women come from," said Stanke.