Miracle on 14th Street: Milwaukee family receives huge Christmas Day surprise


MILWAUKEE -- One Milwaukee family got a huge surprise this Christmas Day. This gift was too big to put under a Christmas tree and it is so much better than the hottest toy. Friday, December 25th Dakeela Burkes and her family had a dream come true.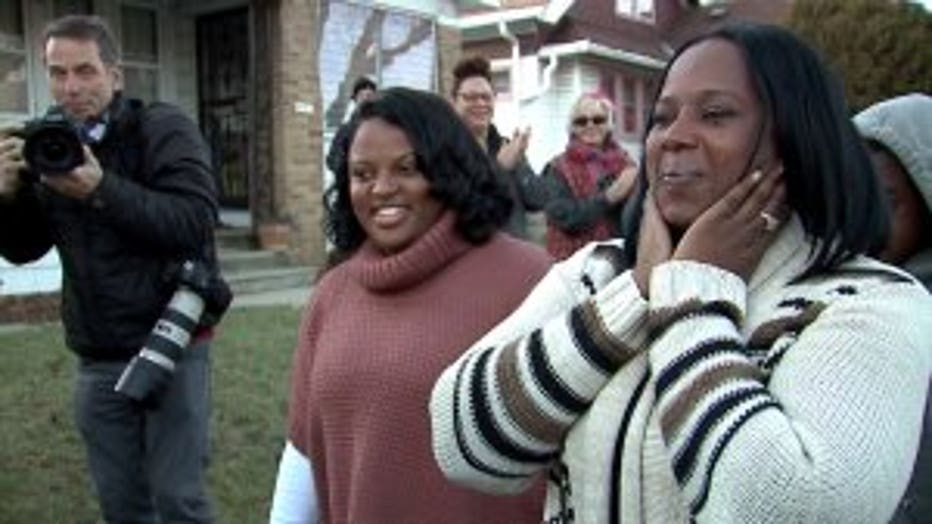 There are fewer moments better than seeing the joy after giving a gift on Christmas Day.

"I didn't expect this," said Dakeela Burkes.

For Dakeela Burkes and her three children, that gift did not come under a tree or tied with a bow.

"I can't express how I'm feeling right now," said Burkes.

Instead, it stood prominently on 14th Street, covered in siding and made out of brick. It's a present they so desperately needed -- a home.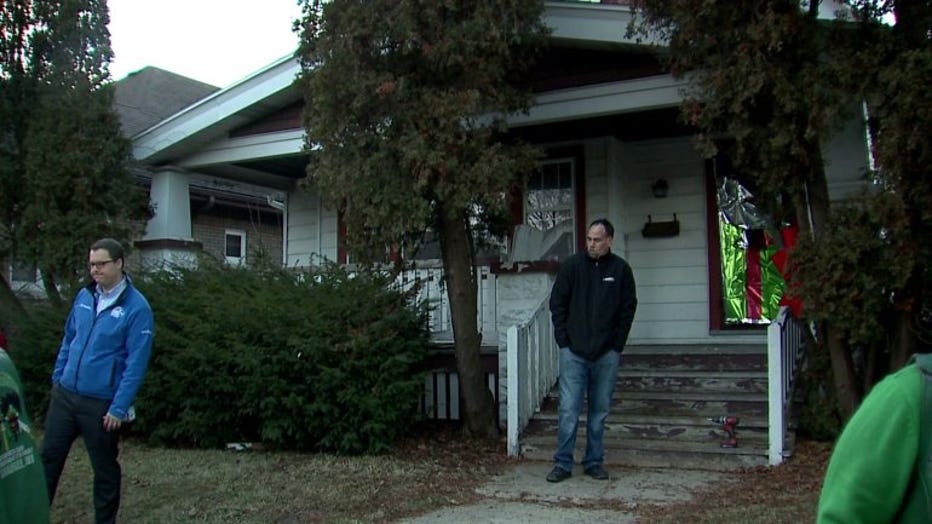 "I was putting up the Christmas tree and that was it and I couldn't believe what had happened," said Burkes.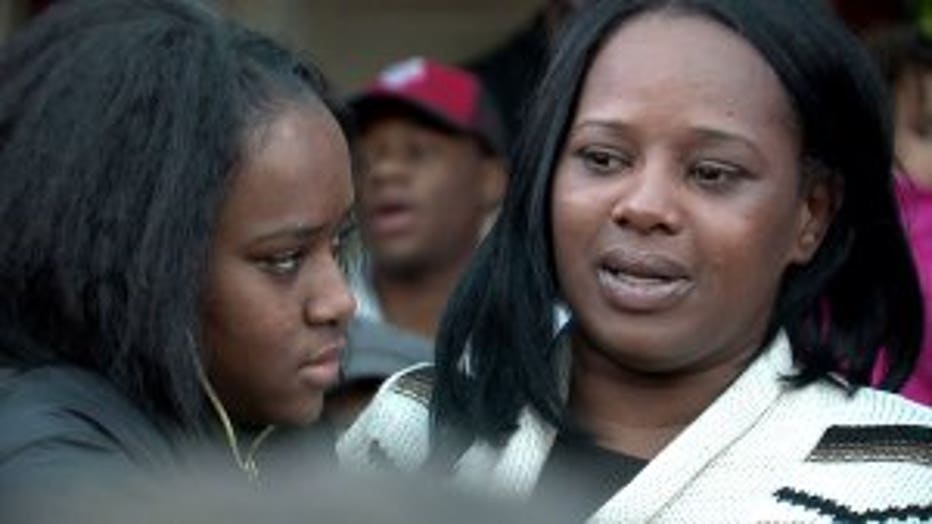 Days ago, a fire destroyed the home the family had been living in for years and Burkes was just a couple of months away from buying it.

"She had worked very hard to get to where she was and we want to make sure we replaced her one city house with a new city house," said Coretta Herring, ACTS Housing.

The city and other organizations pooled resources and worked long hours to give Burkes and her family a home.

"Dakeela will receive this house for $1 and we're going to give her up to $20,000 renovations," said Herring.

When they get the grand tour it was more than they imagined.

"I think it's great," said William Baskin, Dakeela Burke's son.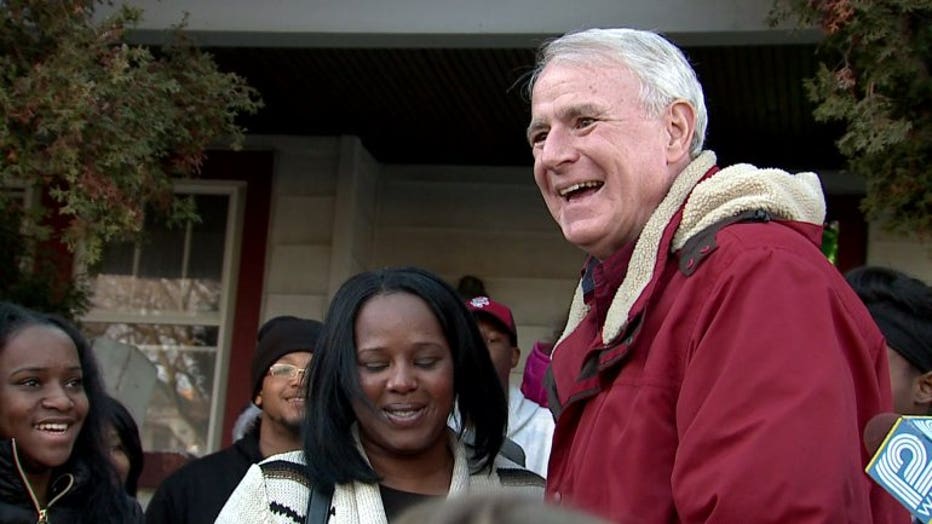 Dakeela Burkes and Mayor Tom Barrett


"I love it and I can't wait to see the outcome of it," said Tameeka Frazier, Dakeela Burke's daughter.

A big gift this family was grateful to receive from a community inspired by the Christmas spirit.

"To see everybody coming together to help is wonderful (cries)," said Burkes.

The home will be renovated and will get a new water heater and furnace, before Burkes and her family can move it. It should all be complete by mid-February.