Milwaukee's settlement spree: Common Council approves $375K deal to settle body cavity search lawsuits


MILWAUKEE -- The Milwaukee Common Council on Wednesday, May 30 approved a $375,000 settlement to end several unlawful search lawsuits against the Milwaukee Police Department, the latest in a settlement spree in recent years.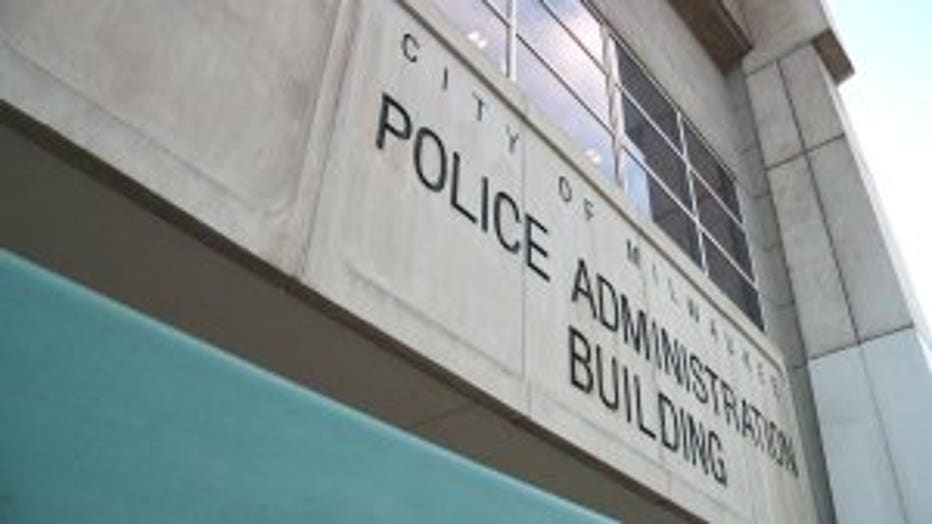 The city has now paid $20.6 million to settle cases of alleged police misconduct since 2015, according to a city analysis and FOX6 News records. That figure does not include a $6 million pending settlement or a possible lawsuit from a Milwaukee Bucks player over a tasing incident.

In the latest settlement, eight men filed federal lawsuits in 2017 to accuse Milwaukee Police of unconstitutional body cavity searches. Wednesday, there was not a whisper of debate over the proposed $375,000 settlement before aldermen unanimously approved it.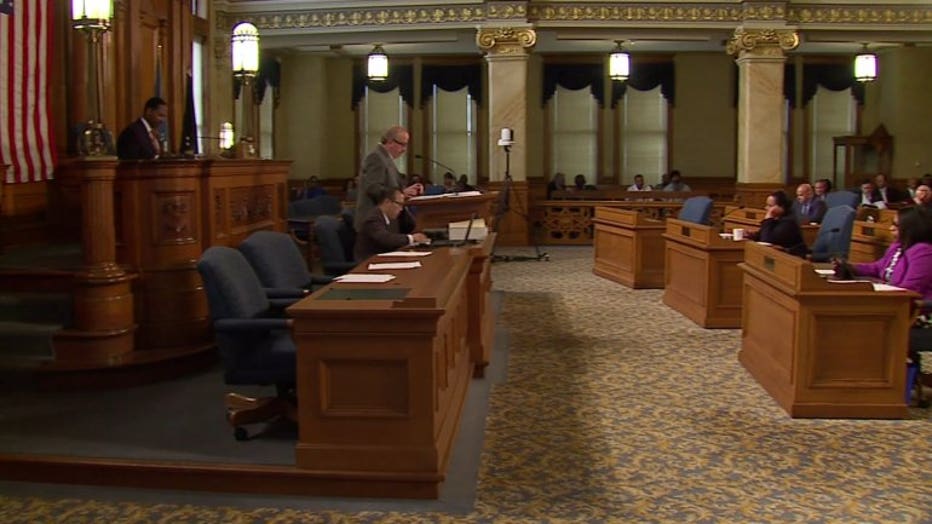 Milwaukee Alderman Bob Donovan


"If you live in Milwaukee, it's gonna be costing us a helluva lot of money," said Milwaukee Alderman Bob Donovan, who joined other aldermen in voting for Wednesday's proposal. Asked why, he said aldermen are " only as good as the information that we receive from the city attorney's office."

This is the 24th settlement involving alleged police misconduct since 2015, according to a memo from Milwaukee's Legislative Reference Bureau. Five times, a settlement costs $2 million or more.

The big one is still pending: a proposed deal to end the ACLU's case alleging stops and searches that targeted African-Americans and Latinos. The settlement is for $1.9 million, though interest payments and consultant fees required by the proposed deal will bring the actual cost to more than $6 million, FOX6 has reported.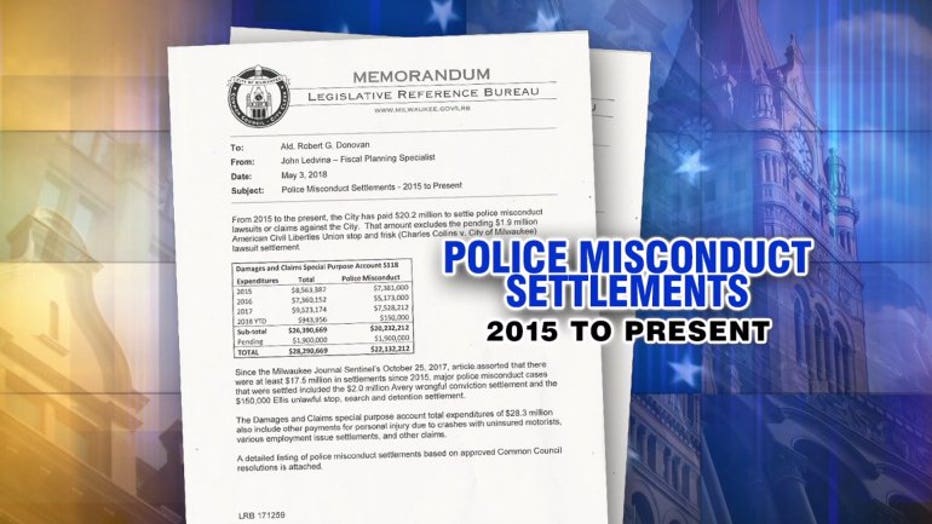 Council leaders say the ACLU settlement is too much. Several times, they have delayed approving it.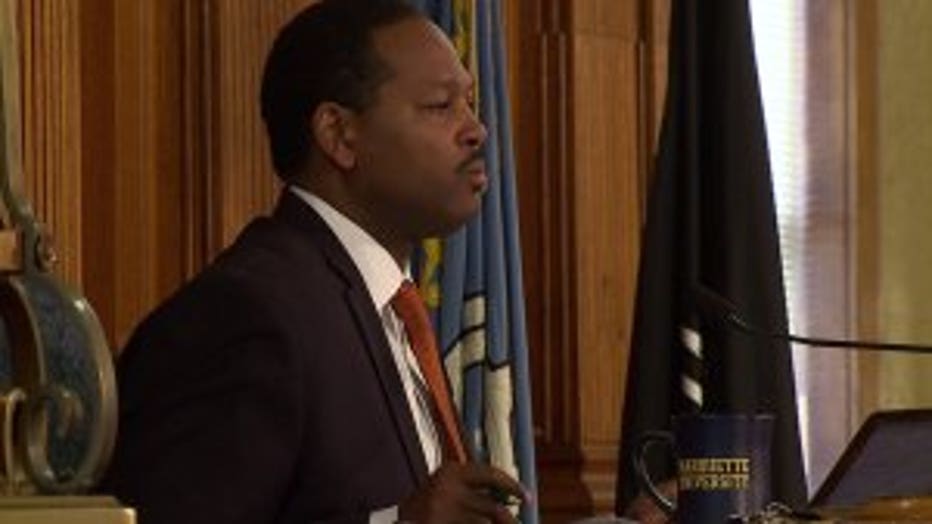 Common Council President Ashanti Hamilton


"We can't continue to dish out lawsuits at that level on a continual basis," said Council President Ashanti Hamilton. "We can't afford to continue to go down this route."

City officials are consulting with the ACLU to find ways to reduce the cost, Hamilton said. The trial is scheduled to start in late June.

Donovan said he will not vote to approve the proposed settlement with the ACLU. The city has been too quick to settle cases, and lawyers know it, he said.

"It's almost like we've never met a settlement we didn't like," said Donovan.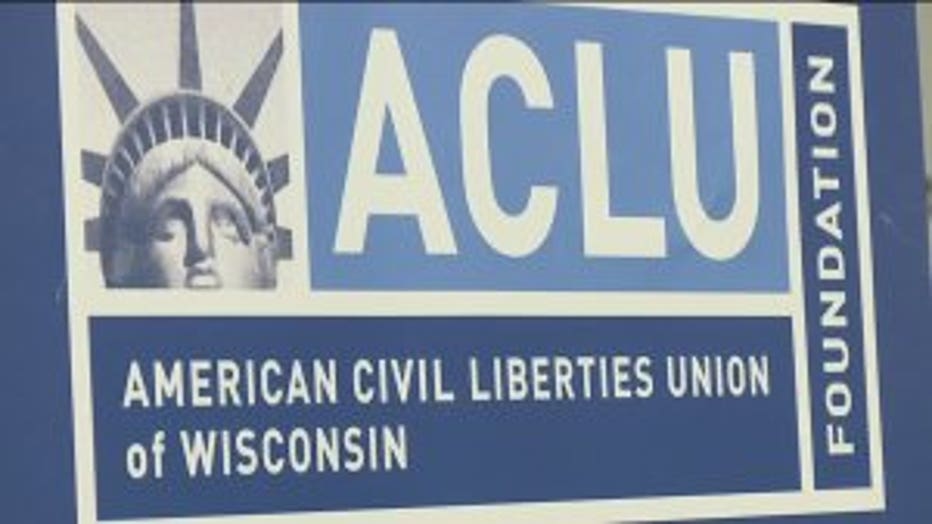 The $20.6 million figure -- which could increase to $26.6 million if the ACLU settlement isn't reduced -- became public as Milwaukee Bucks guard Sterling Brown considers his own federal civil rights lawsuit against the city over a tasing incident in January. City officials have apologized for Brown's treatment.

For good measure, the Common Council on Wednesday also signed off on a $75,000 settlement with Milwaukee Boat Line in a deal that does not involve the police department.

In that case, the St. Paul Avenue bridge operator improperly lowered the bridge and damaged the company's Vista King tour boat last summer, city documents indicate.