Milwaukee's Riverside Theater, CNN to host GOP Town Hall on Tuesday


MILWAUKEE — Known as an entertainment hot spot, Milwaukee's Riverside Theater will host the CNN Town Hall featuring the three Republican presidential candidates on Tuesday, March 29th. The Town Hall will be moderated by CNN Anchor Anderson Cooper.

Texas Senator Ted Cruz, Ohio Governor John Kasich and Donald Trump will field questions from Wisconsin voters exactly one week before its presidential primary.

Being in the spotlight yet again is proving to be helpful and beneficial for many reason.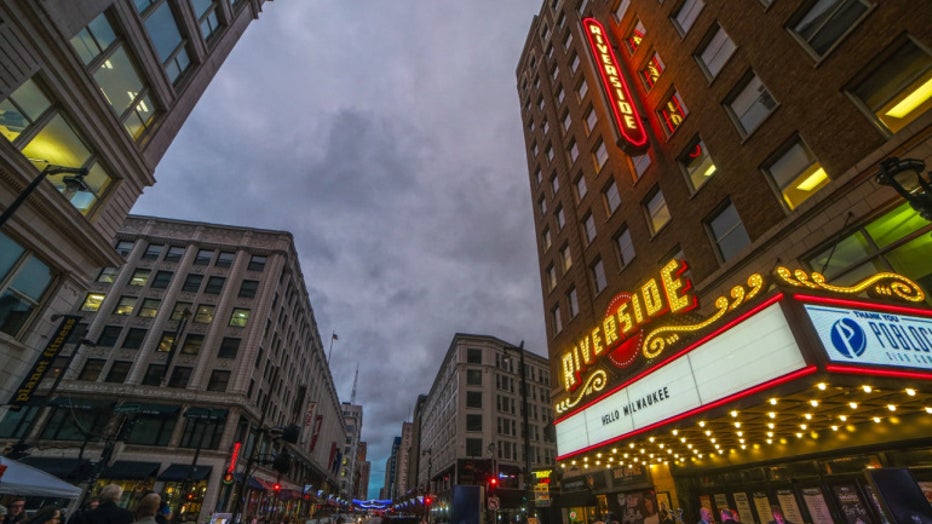 Milwaukee's Riverside Theater


Crews at the Riverside Theater change the signage outside, preparing for Milwaukee to host the next Town Hall with the final three presidential hopefuls.

"We are feeling great that there is going to be another big political event there in Milwaukee because this offers us the opportunity to showcase our city even more," said Kristin Settle, Director of Communications, Visit Milwaukee.

The event will not only have an impact on economics and exposure, but it will also highlight issues that affect you.

"The questions might be much more specific about what Wisconsin cares about," said Mordecai Lee, professor at the University of Wisconsin-Milwaukee.

With the primary on April 5th, UWM Professor Mordecai Lee says Ted Cruz, John Kasich and Donald Trump will use this Town Hall as an opportunity to field questions and possibly sway votes in this battleground state.

"Here you got a real Wisconsin need. You've got Republican candidates who are conservative for smaller government, less taxes. Let's have a question about how do you balance the need for good highways and bridges with the philosophy of Republican government," said Lee.

Answering questions from a targeted audience.

"Some of the candidates will be taking to congressional districts. For example: Donald Trump might be talking to congressional districts that have a high proportion might be blue collar high school graduates. Kasich is going to be talking to a congressional district that is an above-average income. Cruz is going to be talking to the sort of ideological conservatives -- the evangelical right, the tea party right," Lee said.

With no clear nominees yet for the Republican party, it's still anyone's race.

"May very well be a turning point," said Lee.

This will serve as the seventh presidential Town Hall that CNN has hosted with both Democratic and Republican candidates since the beginning of the year.

The event will air from 7-10 p.m. CDT on CNN, CNN International and CNN en Espanol, and will be live-streamed online and across mobile devices
via CNNgo.