Milwaukee's Lakefront Brewery ditches bottles for cans
MILWAUKEE - Major changes are coming to one of Milwaukee's most well-known breweries. You will soon no longer be able to get a bottle of Lakefront beer. The brewery is switching from bottles exclusively to cans.
Lakefront Brewery's tours are as famous as their beer, but this move means they will be losing the ending to the tours that had people singing in unison. Lakefront's president and founder said it just makes sense as it's more environmentally friendly and economically smarter.
Moving away from bottles also means the famous "Laverne and Shirley" ending to the tours will look a little different.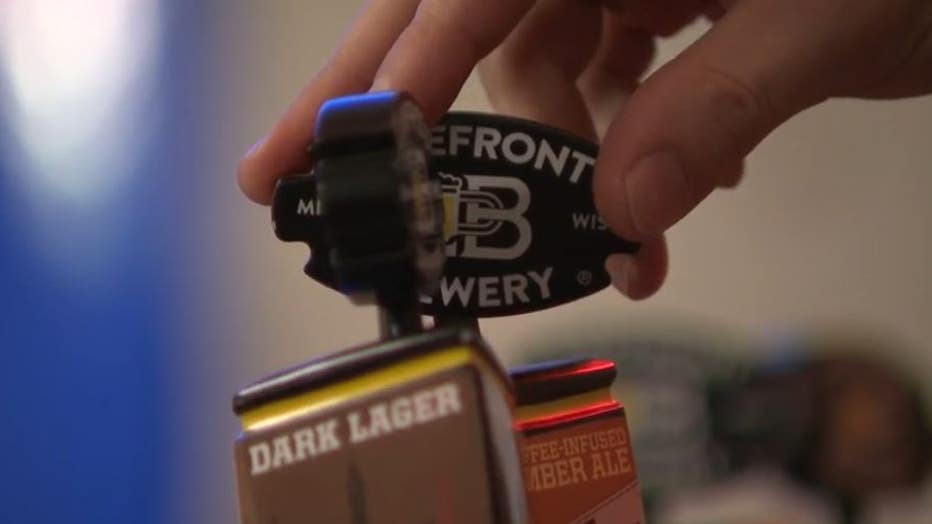 It's one of the most memorable tours in Milwaukee. Lakefront Brewery guides give a behind-the-scenes look, showing where the beer is made and how it gets packaged. 
Recently, some things have changed.
"We're looking forward to making the switch," said Russ Klisch, Lakefront Brewery president.
SIGN UP TODAY: Get daily headlines, breaking news emails from FOX6 News
The brewery is in the middle of a huge transformation.
"It's the biggest undertaking in the 35 years we've done here at Lakefront Brewery," said Klisch.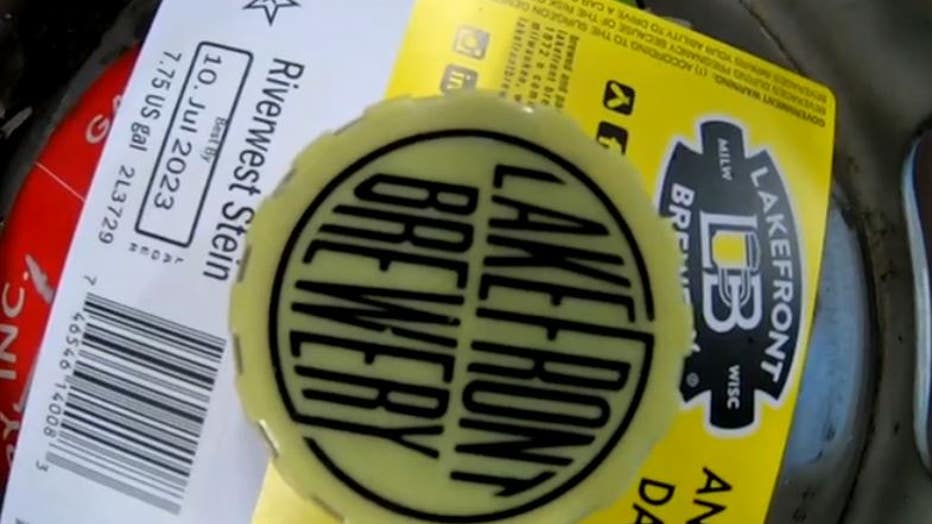 The craft brewers will no longer be putting beer in bottles. Lakefront is moving exclusively to cans.
"We haven't changed any recipes, "said Klisch. "It's just the container it's going to be in."
Klisch said while the beer will stay the same, the giant room that it's packaged in will not.
"The line is going to be the can filler, and that's going right here," said Klisch.
That means one of the most iconic bottling lines in all of Milwaukee is gone.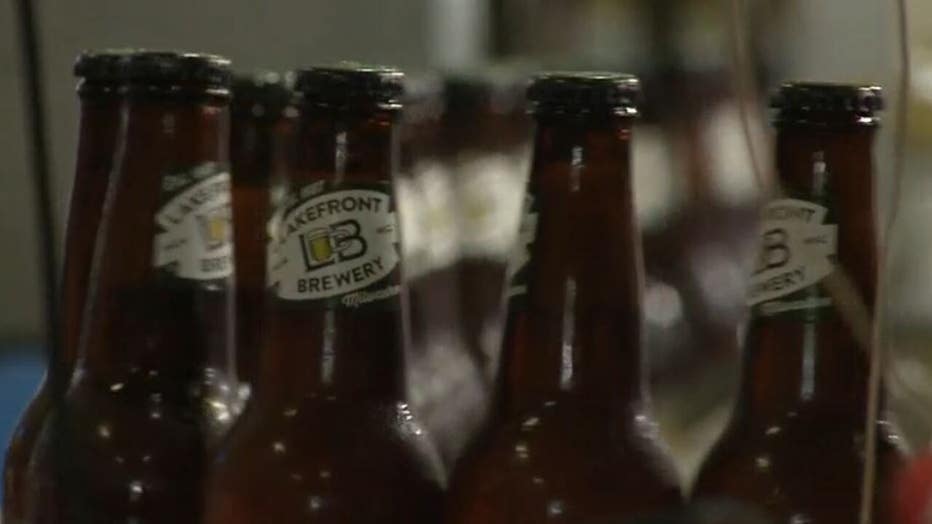 "The line came on out, "said Klisch. "There was a group from Mexico City that bought the bottling line."
The "Laverne and Shirley" line, as it's been dubbed, appeared in the iconic opening of the classic show. It will no longer be a part of the tour, but pieces of it will remain.
"We'll make it fun," said Klisch. "We'll still have the glove."
The tours will end the same way with the same great song.
"How many smiles you bring around on that tour at that time is just so great," said Klisch.
The transformation will be complete by the end of February. You will probably won't see bottles of Lakefront past April 2023.