Milwaukee's East Side gets messy with 10th Annual Tomato Romp


MILWAUKEE -- Milwaukee's east side celebrated the harvest season with an unsung fruit: the tomato!




The morning of Saturday, September 10 began early on the east side. Preparations for the 10th Annual Tomato Romp pushed on despite the rain and hundreds turned out to treat their taste buds.

At Hooligan's, the seats filled up quickly for the Best Bloody Mary contest.

"The spices, the celery salt, the other secret ingredients we put in, the Worcestershire and the Bloody Mary mix that you use, that's key too," said Mark, Hooligan's bartender.

Hundreds of people made their way through the challenge.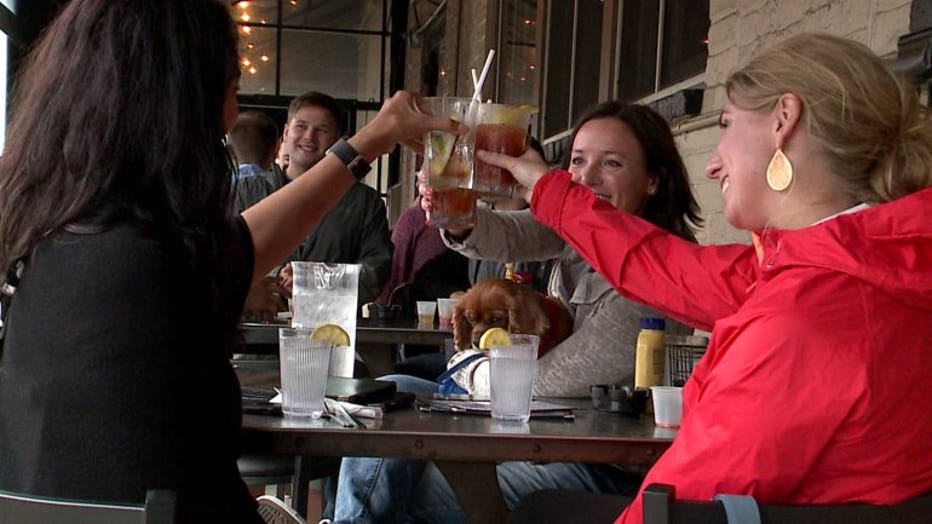 "We'll sell around 80 to 1,000 ballots. So people people are walking around for 4 hours to the 12 bars and restaurants sampling," said Jim Plasteid, Executive Director of the East Side Building Improvement District.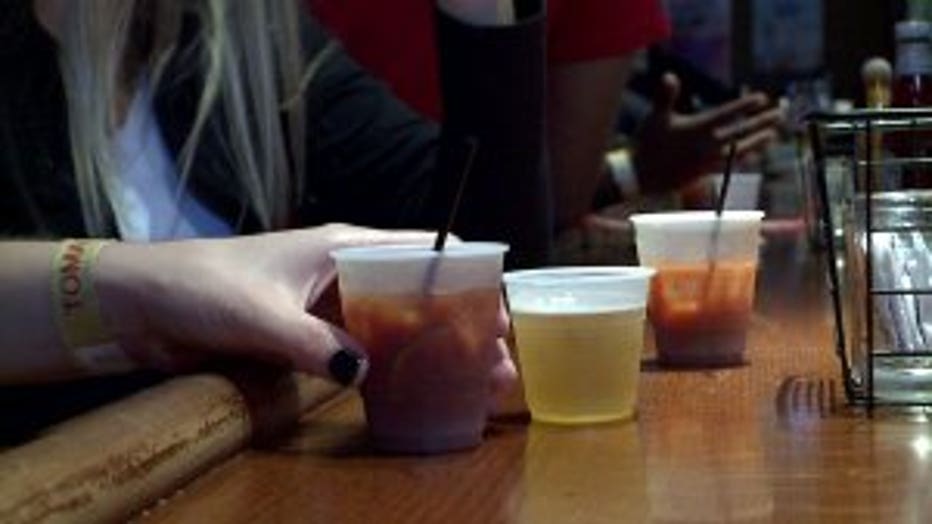 Each establishment had their own twist on the classic drink. Some served with vegetable toppers and all were served with a beer chaser.

The whole day led up to a tomato fight, in a cage with 8,000 tomatoes ready to be tossed around. While it may seem wasteful, all of the tomatoes were over-ripe and rotten.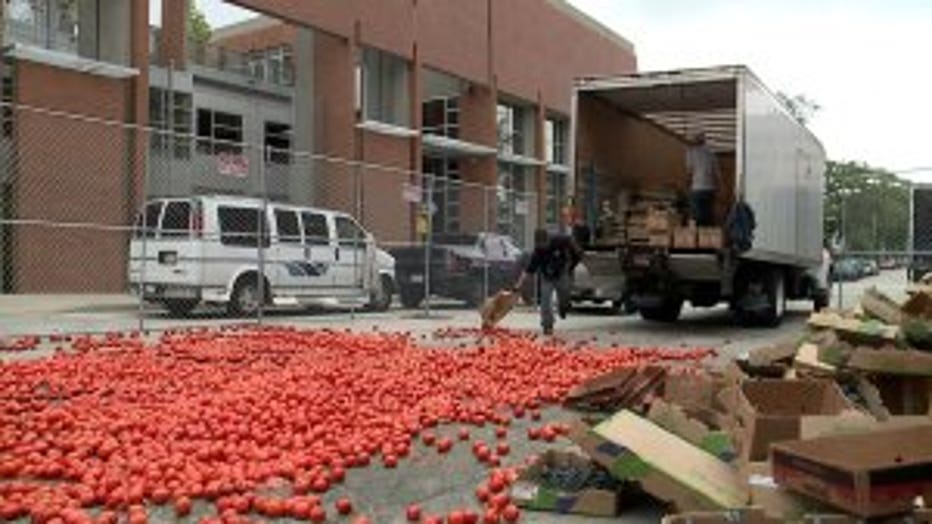 "This stuff is pretty much landfill or compost," said Sherri Tussler, Hunger Task Force. "They're pretty mushy. So now these are not tomatoes that could be sold or edible."

Beyond getting messy, tomato tossers raised money for the Hunger Task Force.

"$4...5...6,000  will be generated from this one event that lasts a whopping ten minutes," said Tussler.

Inspired by the La Tomatina Festival in Spain, the east side Tomato Romp is the first rotten tomato fight in the country.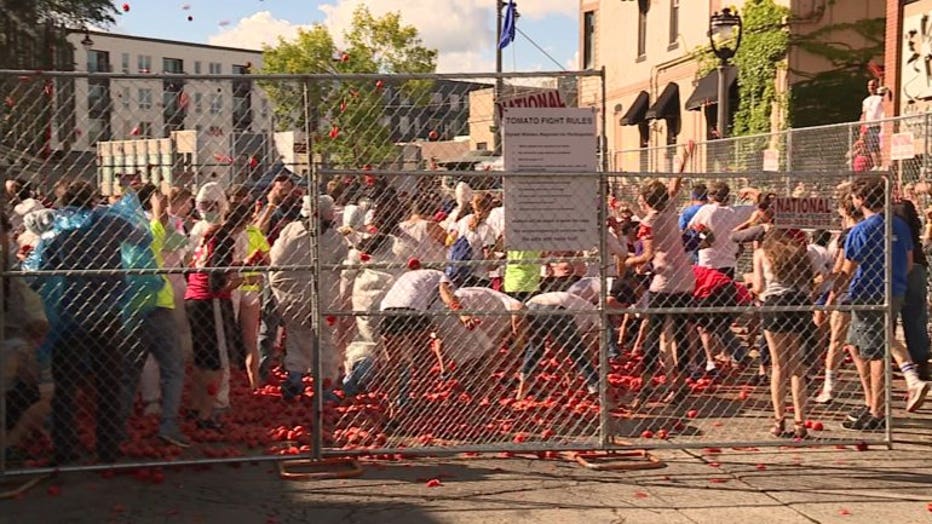 At the Tomato Romp, the East Side unveiled it's new art project called "Black Cat Alley," where local, national and international artists featured their work on the brick walls of the alley. Their official opening is Sunday, September 18.