Milwaukee County Zoo jaguar death announced; humanely euthanized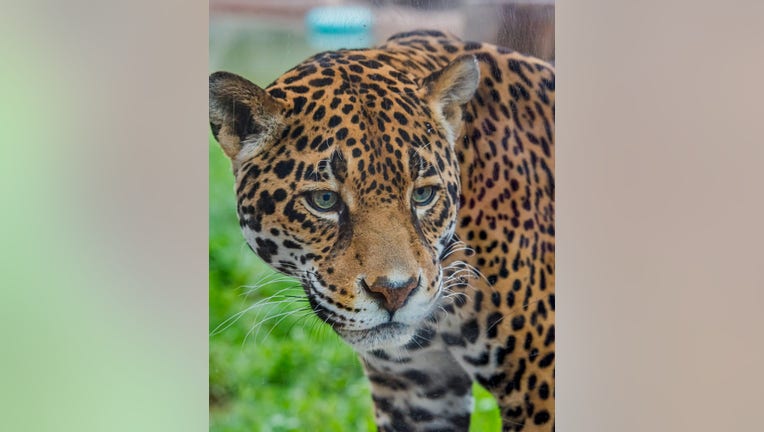 article
MILWAUKEE - The Milwaukee County Zoo has announced its female jaguar, Stella, was humanely euthanized Sunday, Feb. 5.
Stella was 19 years old and was experiencing chronic age-related health conditions that worsened. She was not responsive to supportive care, and after several days of intensive care and tests, the decision was made to humanely euthanize her.
The animal care team observed Stella experiencing abnormal behavior and gastrointestinal discomfort and made the decision to examine her further under anesthesia and conduct tests. Before the scheduled procedure, her condition drastically worsened with a bout of vomiting blood. The team performed an emergency procedure.
Stella was found to have ulcers in the small intestine doctors suspected that it caused chronic, slow blood loss leading to anemia. The anemia may have been present for some time. According to the animal care team, health issues are not always easily detected in zoo animals, as they tend to "hide" deficits for self-preservation.
SIGN UP TODAY: Get daily headlines, breaking news emails from FOX6 News
In addition to the anemia, Stella's bloodwork showed signs of an infection and a low protein level. Treatment was initiated immediately, and veterinary specialists were called in and consulted to collaborate on the case, which can be a standard course of action regarding particularly puzzling cases at the Zoo.
Over a few days, Stella's health declined, and she was not responding to supportive care. The animal care team was concerned for her quality of life, and the difficult decision was made to euthanize her.
Stella was a well-known and easily recognizable animal at the Zoo — with her "picture-perfect" face and striking green eyes. Zookeepers comment that Stella was the matriarch of the Zoo's Big Cat Country, and most of them have worked and cared for her directly for most of their careers. Zookeepers work hard to foster connections with animals in their care, and Stella was no exception. The veterinary team's care for Stella went above and beyond what was necessary, and they will continue to work on this case to find answers. The team's work will benefit future animals at MCZ and add to the exemplary care they receive.