Milwaukee woman celebrating 100th birthday says deep fryer is 'best invention of her lifetime'
MILWAUKEE -- A Milwaukee woman on Thursday, April 5 celebrated quite the milestone -- her 100th birthday!

"I'm shocked to see all these people here which I haven't seen for years," said Esther Gesinski.

Gesinski was born in Milwaukee in 1918 and she's lived in the Brew City ever since.

She was raised in a time when there was no color TV, no internet and you couldn't even fry your own food at home.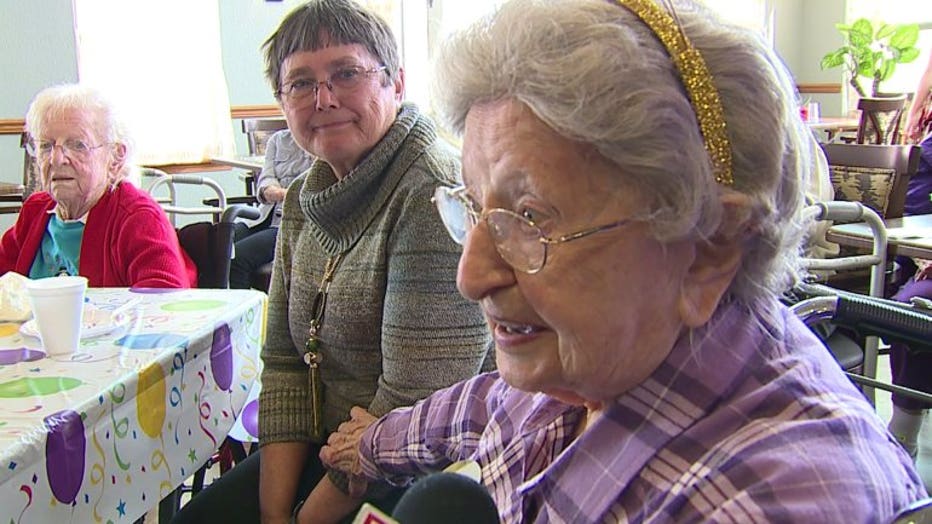 She said the "best invention of her lifetime" is the fryer, because she loved making homemade french fries.