Milwaukee Uber driver one of three in the nation to receive award for exceptional service
MILWAUKEE (WITI) -- A Milwaukee Uber driver is one of three in the nation to receive the "Sixth Star" award.

Uber issed this statement on its blog:

"Every day across the nation, drivers on the Uber platform work hard to seamlessly and efficiently move people around their cities. And sometimes, in the midst of getting you from point A to point B, a driver does something amazing.

Some have returned your lost items, everything from phones to diamonds. Others have given you a tour of your new city, showing you the sites. Some partners have even brought you to Labor & Delivery just in the nick of time."

Uber and American Express have teamed up to honor these drivers with the "Sixth Star Award" program. Each week, one driver will be awarded for service excellence with an Uber gift package and a $1,000 gift card from American Express.

An Uber driver named Billy from Milwaukee is one of three Uber drivers from across the country to be honored.

This is a statement submitted on Billy's behalf:

"Around 12:30 am, I found myself impaired and decided that it would not be a good idea to drive home. I requested an UberSUV. I can't tell you how courteous, conscientious, responsible, and professional Billy was. I asked if we could return to my car to retrieve my house keys. Billy noticed that my car was not parked legally and graciously asked if I would be okay with him moving it about 50 feet forward so I wouldn't get a ticket overnight. He also noticed that I had valuables sitting out in the open on my seat and brought them to me. He even offered to stop and buy me water in case I was thirsty!

I have been chauffeured by first class corporations around the country, and this gentleman stood out above the rest to exceed my expectations as a professional chauffeur that valued his client's safety throughout the trip home.

- Sal, Milwaukee"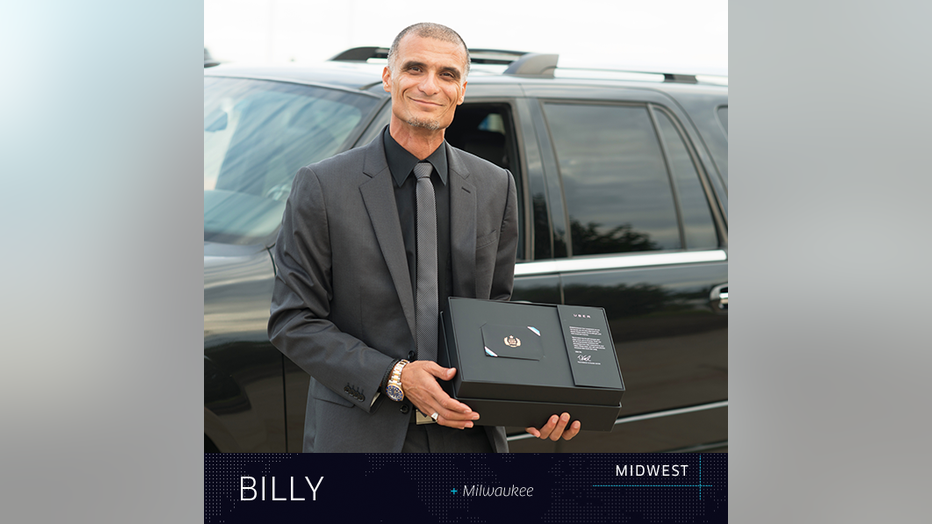 Billy (Photo Courtesy Uber)


Uber is a ridesharing service based in San Francisco, California, United States. The company uses its own smartphone application to connect passengers with drivers of vehicles for hire, whereby customers use the app to request rides and track their reserved vehicle's location.

As of September 16, 2014, the service was available in 45 countries and more than 100 cities worldwide, and was valued at more than $15 billion.

Uber launched in Milwaukee in February 2014.

This summer, the city of Milwaukee lifted its cap on taxi cab permits, and now, Uber and Lyft drivers in Milwaukee must be licensed.