Milwaukee Theater District launched; uniting city's live entertainment
MILWAUKEE - A handful of Milwaukee venues and performing arts groups are now sharing the stage, hoping to market the city's performing arts scene nationwide.
"Tourism Economics" estimates visitors to the nine existing venues -- including the Riverside Theater -- spend $400 million in Milwaukee every year. 
Earlier this year, some venues opposed the construction of two new ones in the Deer District, but on Wednesday, Nov. 30, they said they hope the Milwaukee Theater District is a show-stopper for all.
On one stage as one team, the leaders of nine independent theaters, five performance groups and three supporting nonprofits pulled back the curtain on Milwaukee's newest attraction, its robust arts and entertainment industry which has been here for more than a century.
"There's a lot of opportunity for folks in Milwaukee, and quite frankly, for folks outside of Milwaukee, to come and enjoy a show here in the city," said Milwaukee Mayor Cavalier Johnson.
The Milwaukee Theater District is a collective identity in one central location, including a new website, to help fill the seats in theaters of all sizes.
"The thought process is to lift all of these venues," said Peggy Williams-Smith, VISIT Milwaukee. 
These venues are still rebounding from the pandemic.
Earlier this year, Turner Hall opposed two FPC Live venues proposed just across the street on the old Bradley Center site.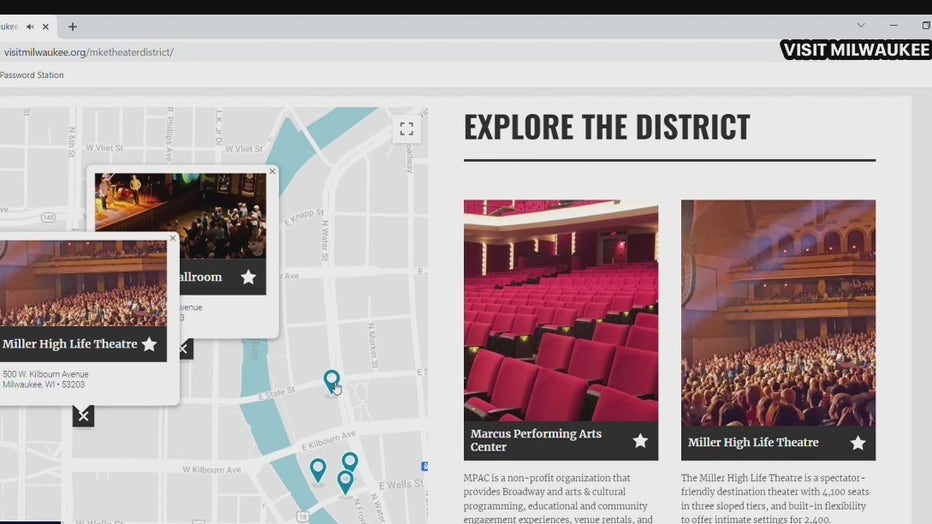 The Milwaukee Common Council approved the plan Nov. 1, but the Theater District says this effort has nothing to do with that.
"I think that that will also be a part of what the theater district is," said Williams-Smith. "You know, we welcome any and all arts in this city and anything that's going to create economic impact."
Instead, the goal is to use these stages to tell a greater story, one that shows all Milwaukee has to offer.
"It's not really about marketing the theaters," said Gary Witt, Pabst Theater Group. "It's about the theaters used as a tool to be able to tell people that there are divisions and parts of the city that are exciting that they might never visit."
VISIT Milwaukee also launched a "Milwaukee Theater District Pass," free to download. You can then check in at participating theaters to redeem deals like food and beverage discounts.
SIGN UP TODAY: Get daily headlines, breaking news emails from FOX6 News
Milwaukee Theater District venues include:
Milwaukee Theater District performance groups include:
Milwaukee Theater District is also supported by: