Milwaukee shooting, fire near 22nd and Center; 1 dead, 3 wounded
MILWAUKEE - A shooting and house fire sent Milwaukee police and firefighters to the area near 22nd and Center Wednesday night, Aug. 24. Four people were shot, and one of them died. Shortly after the shooting, a home associated with the suspected shooter burned. 
What was supposed to be a family visit ended with a mother shot and killed, her husband and sister hurt and a son asking why. 
"They kept to themselves. They were sitting on the porch and got killed," said Gregory Mallory. "I found out on a live news broadcast that my mom had died."
SIGN UP TODAY: Get daily headlines, breaking news emails from FOX6 News
Gregory, who lives in Colorado along with his aunt, told FOX6 News his parents, Shirley, 82, and Ivory, 85, live near 22nd and Center, where he grew up.
"I wanted them to get out of the neighborhood," he said. "Basically, they're targets. Somebody run up on them and start shooting, they can't run nowhere."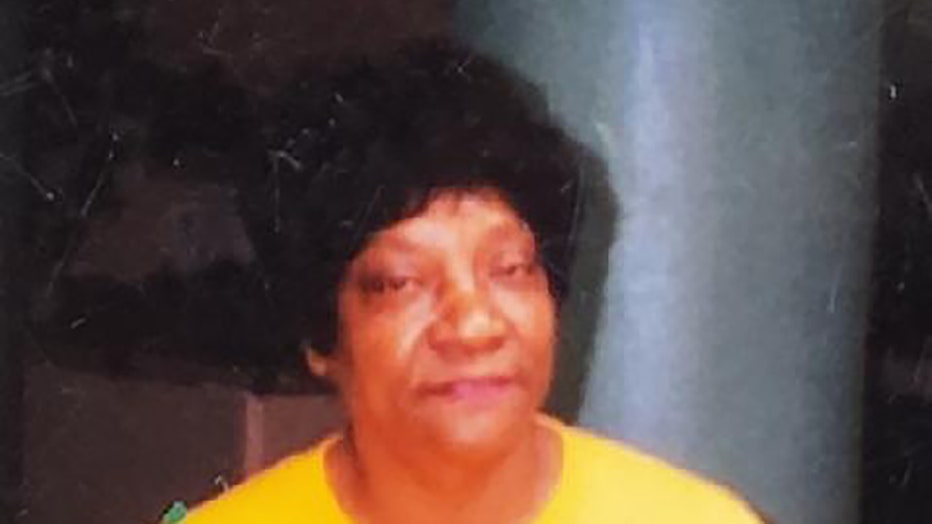 Gregory did not catch the flight from Colorado with his aunt, Carrie Barnhill, 88, because her flight was full. She arrived early and showed up at her sister's home near 22nd and Center Wednesday night.
Hours later, there was talking and laughter – heard in surveillance video from a nearby home. As the night went on, the surveillance shows a porch light turned on and 12 gunshots rang out, fired at the house to the south of the camera. 
FREE DOWNLOAD: Get breaking news alerts in the FOX6 News app for iOS or Android.
A woman yelled, "Why you shooting at us?" and, "Are you shot, too?" Then came more rounds of gunshots followed by silence and four more gunshots.
A couple of minutes later, the neighboring house, which police said is associated with the suspected shooter, went up in flames.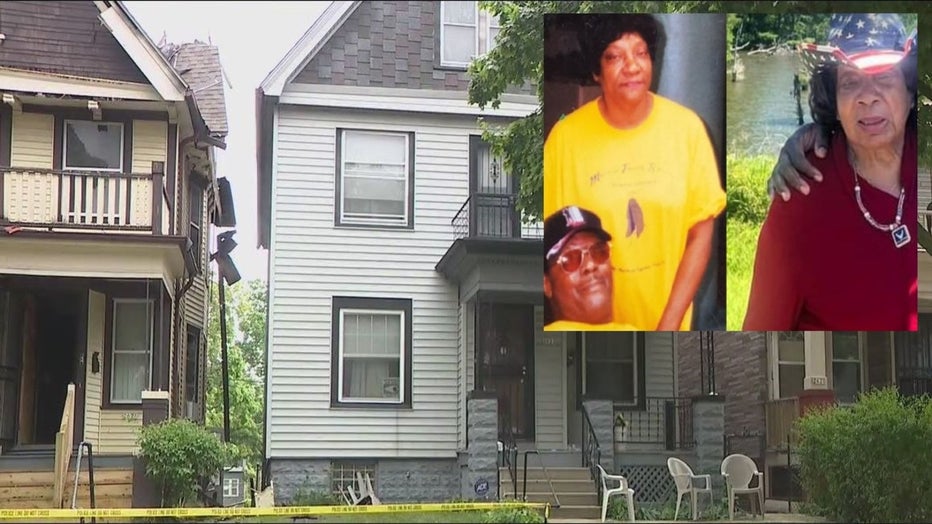 Shirley Mallory, Ivory Mallory, Carrie Barnhill 
By the time police arrived, Shirley had been pronounced dead at the scene. Ivory, Barnhill and a man, 65, were taken to the hospital, expected to survive.
Police said they know who they're looking for, and so does Gregory. Even an arrest, he said, won't bring him peace.
"We all know the shooter," said Gregory. "It just, really, we grew up right next to each other. I always told my dad, 'He's kind of weird. Leave him alone.'"
Police are looking into what led to the shooting and fire. Neighbors said they're traumatized by the tragedy.
"Whether (my dad) dies, whether something happens to him, my mom's still gone," said Gregory. "My mom got killed right there. There's still blood." 
"It really hurts," said a neighbor. "It really hurts right now. It's hitting us hard that it's them."
Anyone with information is asked to call the MPD at 414-935-7360; to remain anonymous, call Crime Stoppers at 414-224-TIPS or use the P3 tips app.