Harbor District Kinnickinnic riverwalk plans approved
MILWAUKEE - Milwaukee's planning commission on Monday, May 16 approved plans for a new stretch of riverwalk along the Kinnickinnic River in the Harbor District.
In the outdoor space that houses cocktail bar Boone & Crockett, owners also have a wedding venue, food truck, access to a kayak rental, and a view of the river and Hoan bridge.
"You can eat and drink, do some activities, hang out on the water," said Emily Dell Revord, Boone & Crockett co-owner and director of operations. "We're kind of a little compound here on the water."
SIGN UP TODAY: Get daily headlines, breaking news emails from FOX6 News
Boone & Crockett now has approved plans to share the area with more people.
"We really wanted to have an accessible space for the public to come down and enjoy the water just like we can here at Boone & Crockett," Dell Revord said.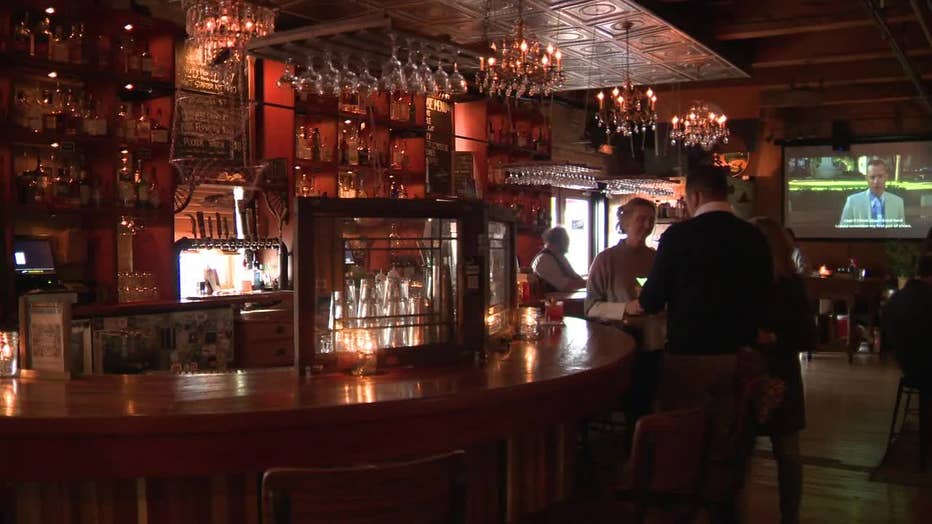 The new plans for Boone & Crockett include launching a patio bar, permanent bathrooms and more seating. A section of riverwalk along the Kinnickinnic River, though, is part of a larger effort.
"We're really thrilled they are doing that for our community," said Tia Torhorst, CEO of Milwaukee Harbor District, a nonprofit that helps revitalize the area.
FREE DOWNLOAD: Get breaking news alerts in the FOX6 News app for iOS or Android.
In 2018, the City of Milwaukee Common Council approved plans for a larger Harbor District Riverwalk.
The Harbor View Plaza, Torhorst said, is the first section of it. There are two other riverwalks in the works by the manufacturing company Komatsu and new Michels Corps. developments.
"The goal is to connect the riverwalk all the way up through the river and into the Third Ward," she said.
Torhorst said the timeline is dependent on business owners who own property along the river.
"It's purely up to them if they would like to tackle this like Boone and Crockett did, independent of a reconstruction," she said. "If they choose to do a reconstruction then it kind of triggers the process through the city plans."
Boone & Crockett's riverwalk will also include a fish habitat. 
"There's a really fun aspect on the ecological component," Torhorst said. "We're going to be working with them to do a fish habitat under the deck so there will be a spot for the fish to come hang out."
Dell Revord said that is one of the aspects she's most excited about.
"We're in this very industrial zone, so bringing it back to nature and making it a habitat that all the birds and fish and animals around this part can come to," she said.
Dell Revord is excited for people to come, too, and asks for patience during the construction over the winter and spring – hoping to get everything done by the 2023 patio season.
"We're really looking forward to just having the accessibility for everyone," she said.