Milwaukee River in Ozaukee County still rising, no longer expected to reach a record


MEQUON -- Another drenching storm  is causing some flooding across Ozaukee County. On Tuesday morning, Aug. 28 the Milwaukee River in Mequon was already over flood stage -- but it's no longer expected to reach a record.

Flood stage is 11 feet -- right now the river is about a half a foot over that. It is expected to crest more than a foot over flood stage, causing minor flooding.

Major cleanup is underway in Port Washington on Tuesday, Aug. 28. Dozens of cars were covered in mud in a parking garage. We're told around 30 are totaled.




Ozaukee County Emergency Management is warning  people to say out of the water. Often times, there is bacteria floating in the water, and the river is moving fast -- and it's easy to get swept off your feet.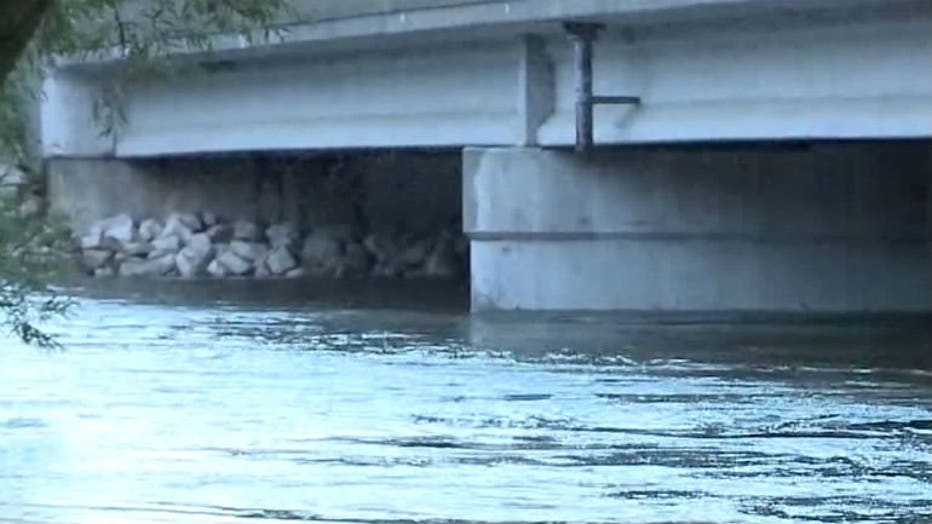 The expected crest has dropped from a record 14 feet, down to just under 12 and a half feet. Only minor flooding is expected along the river. However, until the river crests, which could happen over the next 24-hours, the county is urging people who live along the river to be prepared to move to higher ground.

Storms that pushed through beginning Sunday, Aug. 26. downed trees and caused flooding that closed Interstate 43 in Ozaukee County for hours Monday. Several vehicles were stranded in high water on I-43 near Port Washington. All lanes were closed for roughly six hours before they reopened at around 10 a.m. Then, late on Monday afternoon, I-43 northbound was shut down at Pioneer Road near Grafton due to flooding.

The storms also caused some damage in Waukesha County -- in the Oconomowoc area. AT the Pagnica Golf Course there were plenty of uprooted trees on Monday. Tree branches were also taken down -- and a building's roof was damaged as well.

There's rain in the forecast through Wednesday. CLICK HERE for the latest from the FOX6 Weather Experts.