9/11 ceremony held at Milwaukee County War Memorial Center
MILWAUKEE - Ceremonies of remembrance took place around the country on 9/11, including in Milwaukee. Milwaukee and state leaders honored the victims of the terrorist attacks on Sept. 11, 2001, with a special ceremony at the Milwaukee War Memorial Center on Sunday.
"It is critical that we never forget," said Aaron Lipski, Milwaukee fire chief.
On Sept. 11, 2001, nearly 3,000 people were killed when terrorist-piloted planes slammed into the World Trade Center, the Pentagon and the field in Pennsylvania.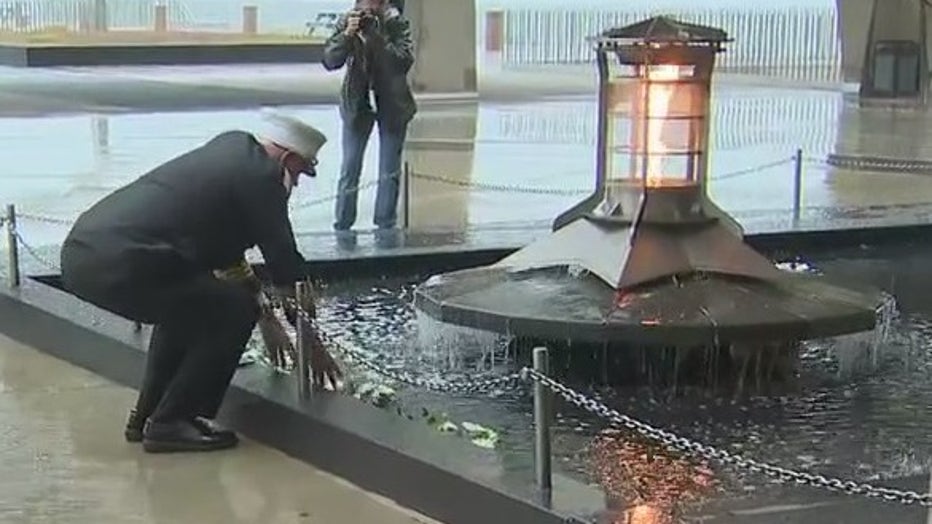 Wreaths were placed by local first responders at the Milwaukee County War Memorial on Sunday to represent the groups that sacrificed their lives that day. 
Everyone experienced Sept. 11, 2001, differently. 
"I was actually at home, mowing my lawn," said Lipski.
"I was a freshman in high school," said Cavalier Johnson, mayor of Milwaukee.
"I was actually working downtown," said Jeffrey Norman, Milwaukee police chief.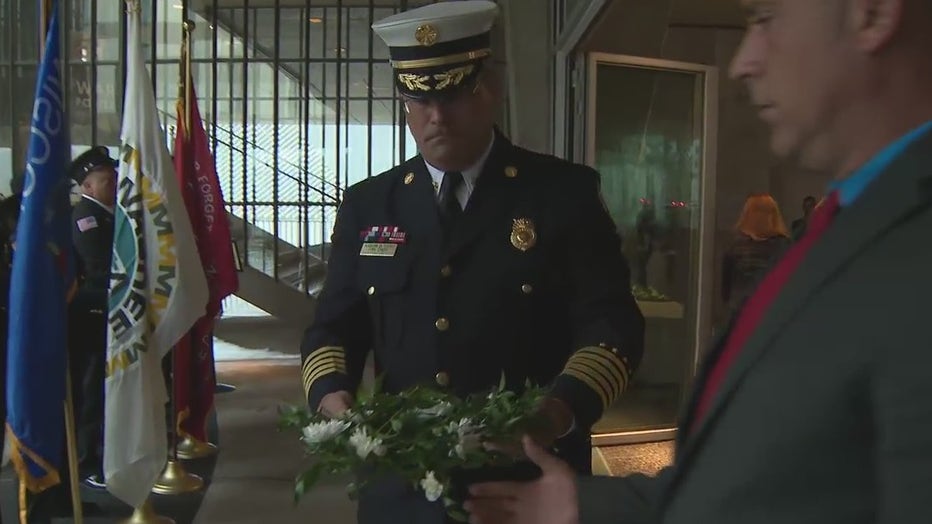 For some of Milwaukee's city leaders, 9/11 is not only about remembering what happened that day but the unity that followed.
"That behavior, I feel, was so representative of how Americans, all Americans respond in times of tragedy. People came together," said Lipski.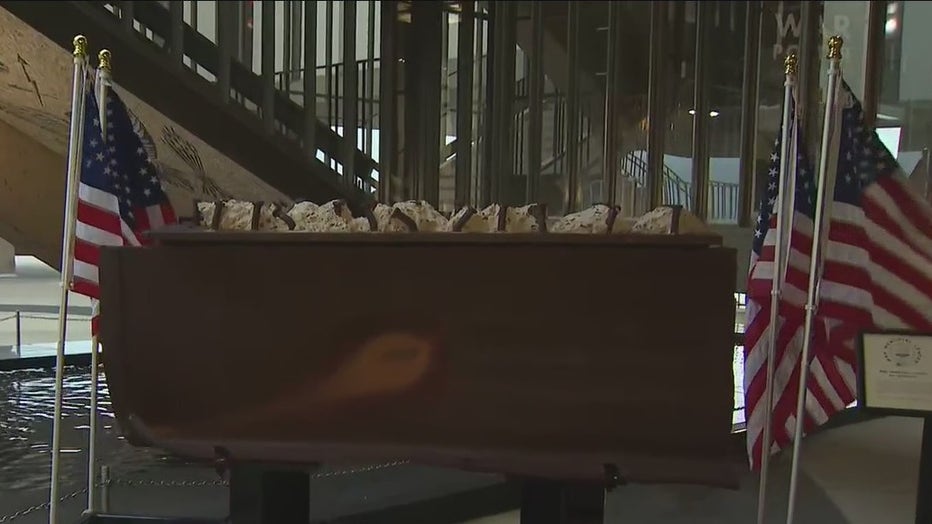 "Today, we stand in unity to remember every single life that was lost and reflect on the tragedy that happened and to never ever forget," said Mayor Johnson. 
City leaders and local veterans came together for a ceremony honoring those lost during the attacks—laying wreaths representing the civilians, military, law enforcement and first responders.
SIGN UP TODAY: Get daily headlines, breaking news emails from FOX6 News
"It's a touching honor to be asked to do that. I feel privileged to represent us in that way," said Lipski. 
"We are humbled by the courage that came before us. May God bless you, may God bless the lives of those lives lost and those families and may God bless America," said David Crowley, Milwaukee county executive.