Milwaukee Public Schools, Racine Unified avoid 'failing' status in latest report cards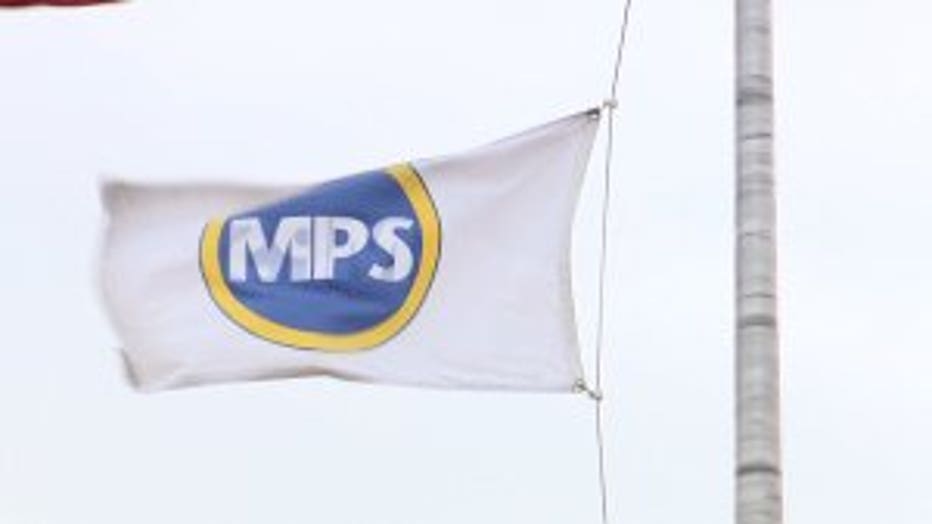 MADISON — The newest statewide report card shows dozens of Milwaukee schools -- both public and private -- are failing.

But no districts fell into that category, meaning none will face state-mandated turnaround requirements next year.

The state on Tuesday, November 21st, released performance results for all of Wisconsin's schools and school districts. Across the state, 117 schools failed to meet expectations. Among them, 77 are in Milwaukee.

Milwaukee Public Schools had 46 failing schools, the most among any district. District administrators said four of the schools -- Community High School, BEAM, Universal, and New School for Community  Service -- have closed since the 2016-17 school year that the report card covered.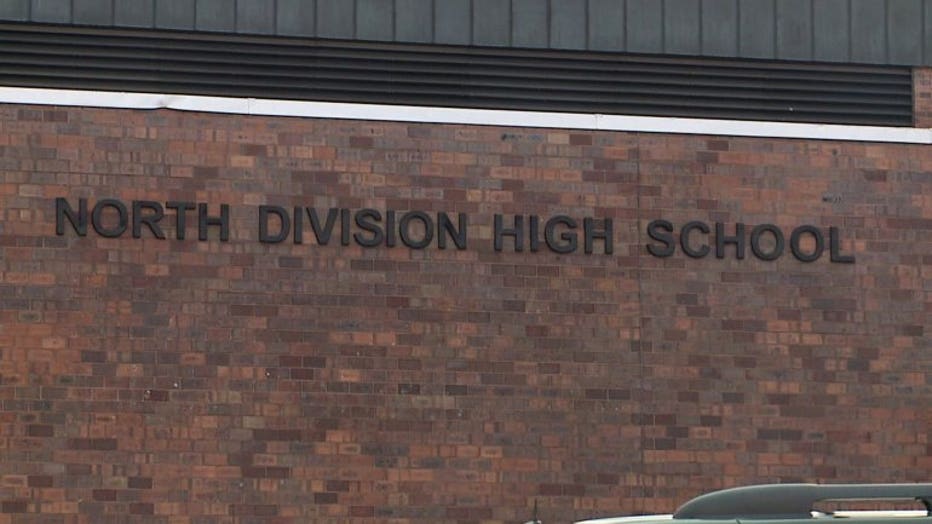 North Division High School


Among the lowest performers: MPS high schools that don't have admission requirements, including Bradley Tech and South Division high schools on the south side, and North Division High School on the north side.

Charter and private schools in Milwaukee combined for the other 31 failing schools in the city. It was the first year that the report card tracked private schools.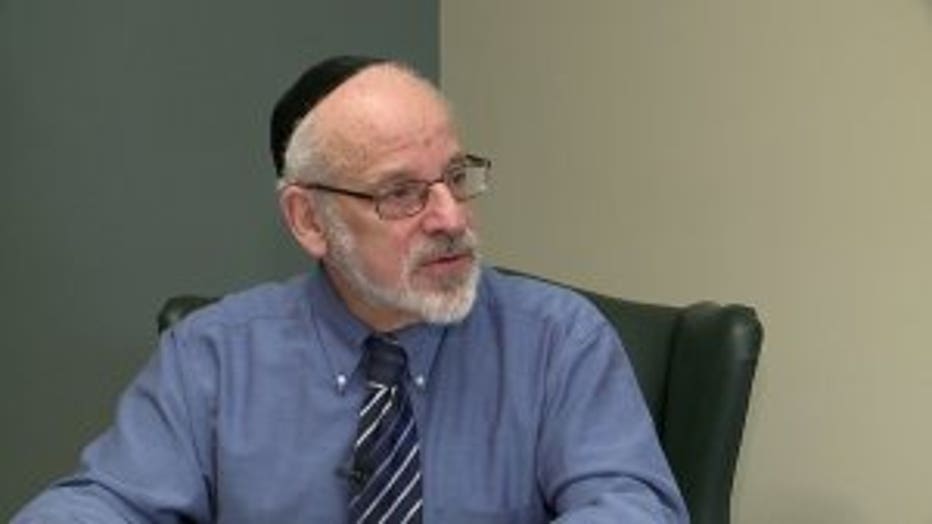 Alan Borsuk, who covered education as a reporter and now follows it as a senior fellow at Marquette University Law School said the results aren't surprising.

"Milwaukee still has a lot of low-performing schools," Borsuk said. "That's true for MPS, it's true for the private schools, it's true to a lesser degree for the charter schools."

MPS' overall score remained in the "meets few expectations" category, one step above failing.

In a statement, MPS Superintendent Darienne Driver noted modest gains in the district's graduation and dropout rates.

"While we have improvements to celebrate, the areas of attendance, absenteeism, and improving academics continue to be major challenges for the district," Driver said. "We have been and continue to devote significant time and resources in these key areas."

The district had three of the top four performing schools in the city: Whittier Elementary, Milwaukee College Preparatory School (38th Street) and Milwaukee College Preparatory School (Lloyd Street).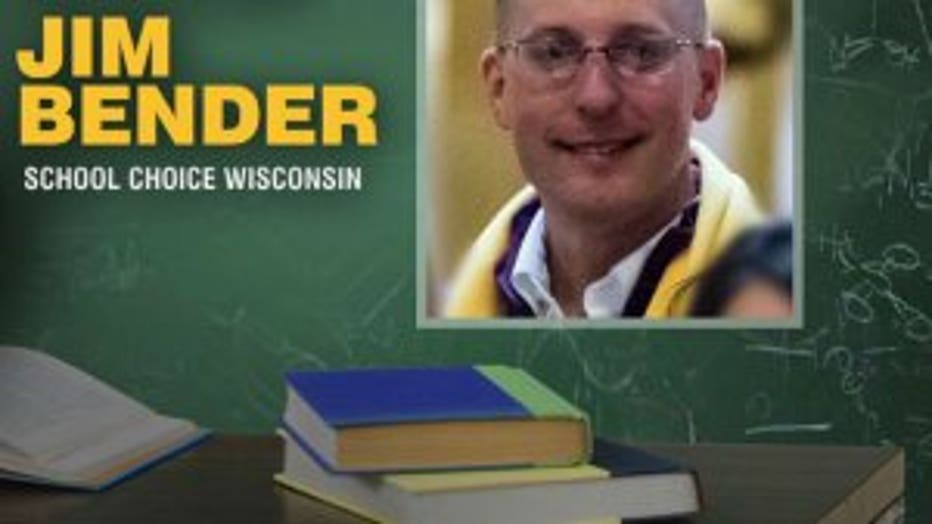 Yet the report card results show most schools that exceeded expectations in Milwaukee are private, voucher advocates said.

"If you look at the 15 schools in the City of Milwaukee that achieved the highest rating in the city, 11 of the 15 are private schools participating in the Parental Choice Program," said Jim Bender, head of School Choice Wisconsin, a group that advocates for voucher programs across the state.

Racine Unified School District had the most critical jump.

It improved from "failing" to "meets few expectations," which is enough for the district to avoid a state-mandated turnaround plan that could've broken up the district.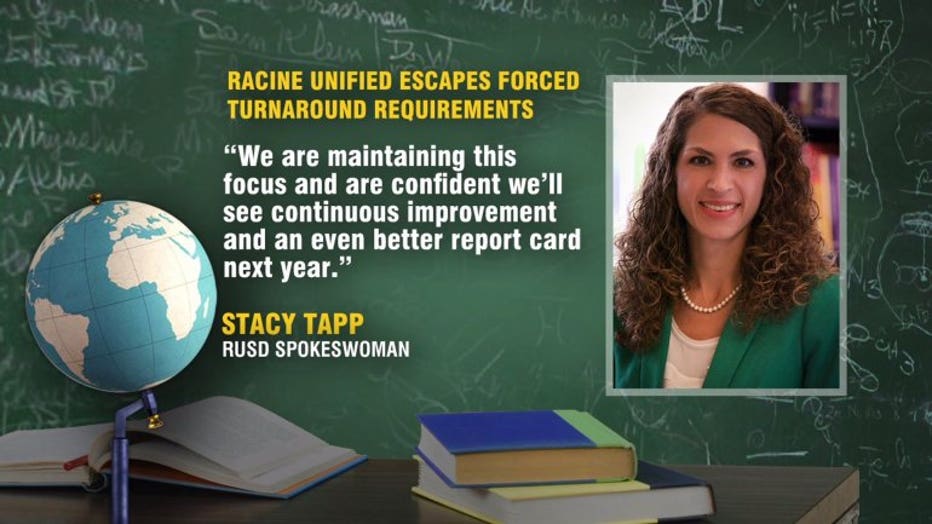 "We are maintaining this focus and are confident we'll see continuous improvement and an even better report card next year," said Stacy Tapp, a district spokeswoman.