Milwaukee police respond to 61st and Fairmount for "unconfirmed" lion sighting; nothing found
MILWAUKEE -- Milwaukee police on Tuesday night, July 28th responded to 61st and Fairmount for an "unconfirmed" sighting of the possible Milwaukee lion. Nothing was found.

A Milwaukee Police Department spokesman said earlier Tuesday the department took calls Monday and Tuesday regarding a possible lion in Milwaukee. Officers have investigated each and every call -- and so far, nothing has been found.

"Milwaukee police remain committed to protecting the safety of the public and our officers.  To that end, MPD has received advice from a variety of animal experts, including those who specialize in large cats.  The Milwaukee Area Domestic Animal Control Commission (MADACC) and the Wisconsin Department of Natural Resources have dedicated resources and are providing assistance," the MPD spokesman said in a statement.

Police are again warning residents who may see what they believe to be a big cat in Milwaukee NOT to endanger themselves -- and leave it to wildlife experts to photograph or capture the animal.

It remains a possibility that the possible lion in Milwaukee is an escaped exotic pet, and that its owner is hesitant to come forward.

If that is the case, MPD says it is important the owner contact police immediately in order to provide information that could assist MPD in better protecting the community and the animal.

If you see what you believe could be a lion or "big cat" in Milwaukee -- you're asked to call police immediately.

On Monday evening, July 27th, MPD officers were again called out to the neighborhood near 30th and Fairmount for "an unconfirmed sighting" of the possible Milwaukee lion. But once again, officers found nothing.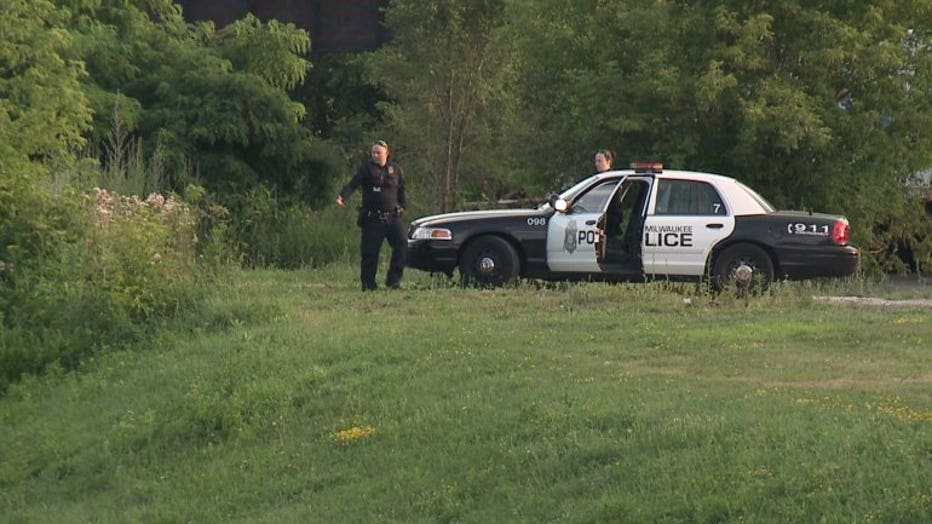 Milwaukee police officers search for possible Milwaukee lion near 30th and Fairmount


An MPD spokesman says police took a total of 14 calls regarding the possible lion in Milwaukee this weekend (Friday, Saturday and Sunday).

Police on Saturday night responded to the area near 30th and Fairmount, and an MPD sergeant saw what could have been "a large, wild cat."

A large contingent of officers took part in a 15-hour search for the possible lion -- which extended into Sunday morning, July 26th.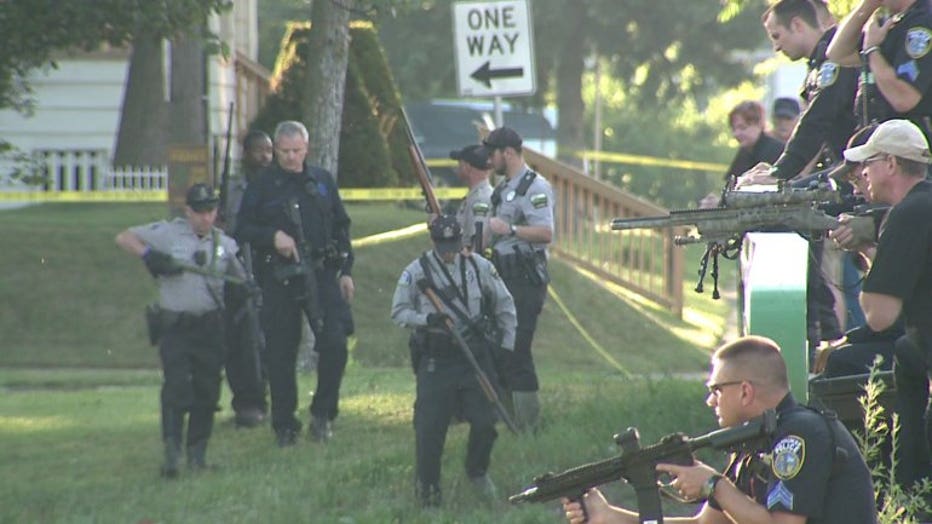 Search for possible Milwaukee lion


Officers were focused on the area near 30th and Fairmount, and 30th and Cameron -- near Lincoln Creek Parkway.

On Sunday morning, officers held a brief news conference.

Officials said after the possible lion was spotted, it ventured off into some thick vegetation -- and may have gone outside their containment perimeter.

Police said they checked and re-checked the area -- but were not able to get another sighting of the "big cat."

"From my understanding, it was a 100% confirmation that it was a lion-like animal. They know it`s a cat-like animal -- could be a young African lion or could be a mature mountain lion/cougar species. Unfortunately we weren`t able to keep visibility on it long. It went into some thick vegetation," MPD Lt. Paul Formolo said Sunday.

Officers began sweeping the ravine near 31st and Cameron.

"We were trying to flush it out in an area that was advantageous for us," Lt. Formolo said.

A K9 unit was brought in to help.

There was also a zoologist on hand for the nearly 15-hour search.

"The information we`re getting is the animal is stressed. It`s frightened -- so it could just bed down and not move or it`s slipped through our containment and trying to stay away from us," Lt. Formolo said.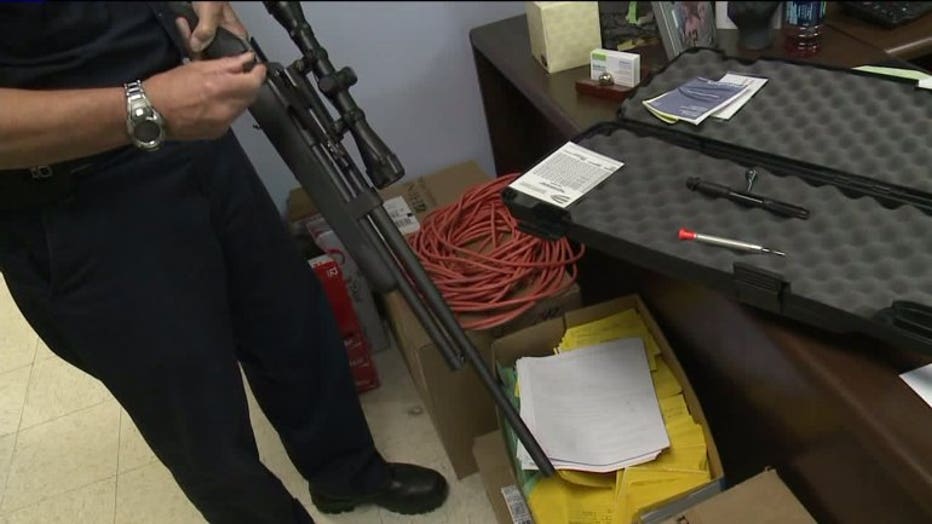 Tranquilizer gun belonging to MADACC


A tranquilizer gun belonging to the Milwaukee Area Domestic Animal Control Commission was out this weekend as police searched for the possible Milwaukee lion -- and police had weapons as well, just in case.

"Anytime there's a confirmed sighting -- they stand down and let the tranquilizer guns be prepared. We're going into each scenario with tranquilizing being the first option," MADACC Executive Director Karen Sparapani said.

If a big cat is tranquilized, it could be released up north if it is a wild animal. If it is an exotic pet, officials with a Colorado sanctuary could come to pick it up.

"No cost to anybody -- owner, taxpayers Wisconsin. They'll come and pick up the animal, 24 hours, and bring it down there," Sparapani said.

In the meantime, the next step could involve live traps.

We're told the Milwaukee County Zoo is not an option, as zoo officials are very strict about where they get their animals from.

Police say they have not seen a cub, that was rumored to be with the lion on Saturday night.

If you think you spot the Milwaukee lion -- you're asked to call 911 immediately -- and police advise you do not approach the animal.