Milwaukee police release 'community briefing video' from May 7 officer-involved shooting


MILWAUKEE -- The Milwaukee Police Department on Friday, June 21 released a "community briefing video" which provides an overview of the officer-involved shooting that happened near 7th and Mitchell in Milwaukee Tuesday morning, May 7. The shooting left one man dead and another under arrest. It happened as officers searched for Victor Cintron Jr., wanted for a homicide that happened Friday, May 3.

Warning: This video contains graphic content. Viewer discretion is advised.
Click here to watch the full community briefing video released by MPD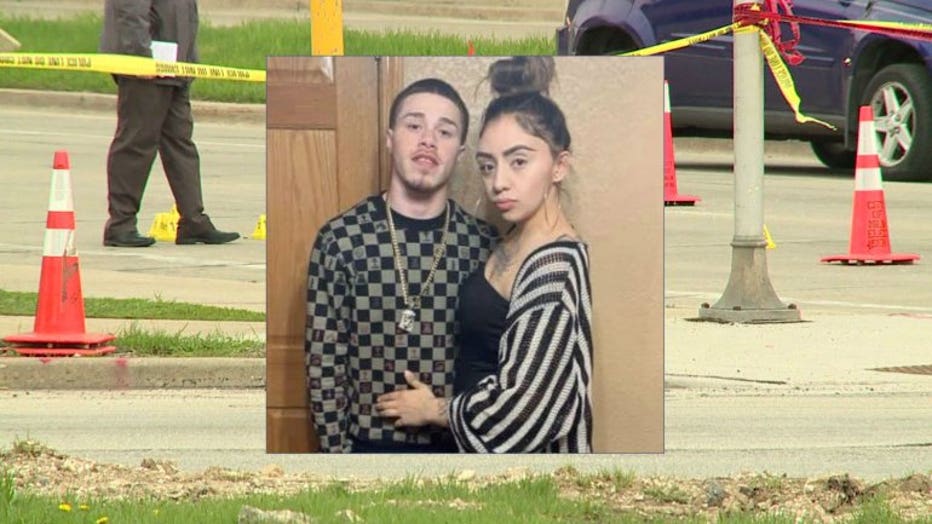 Jose Rodriguez, Lexi Rivera


While police officers were conducting surveillance shortly before 10 a.m. Tuesday,  May 7 officials said two men, one who was masked and armed with a semi-automatic weapon, approached the officers' vehicle. The officers (a detective and two officers assigned to the "Specialized Investigations Division") were in plain clothes.

"They approached the officers in an attempt -- the officers currently are believing that they were going to be robbed," said Chief Morales.

Two officers fired shots at an armed and masked man, fatally wounding him. His handgun was recovered at the scene. The second man, 18, fled from officers and was taken into custody after a short pursuit. The man shot and killed was identified as 34-year-old Cesar Tomix Sarmiento-Molina.

Police say they don' know why Molina approached the vehicle.

"He was a good person, he helped everybody he was unjustly killed," said Luis Morales, employee of man shot and killed.

Luis Morales told FOX6 News -- in Spanish -- Molina was his boss. He believes Molina approached the undercover car for security reasons. He says Molina would often check out unknown vehicles parked near his business.

"They shot him. They didn't let him speak or anything. That was unjust," said Morales.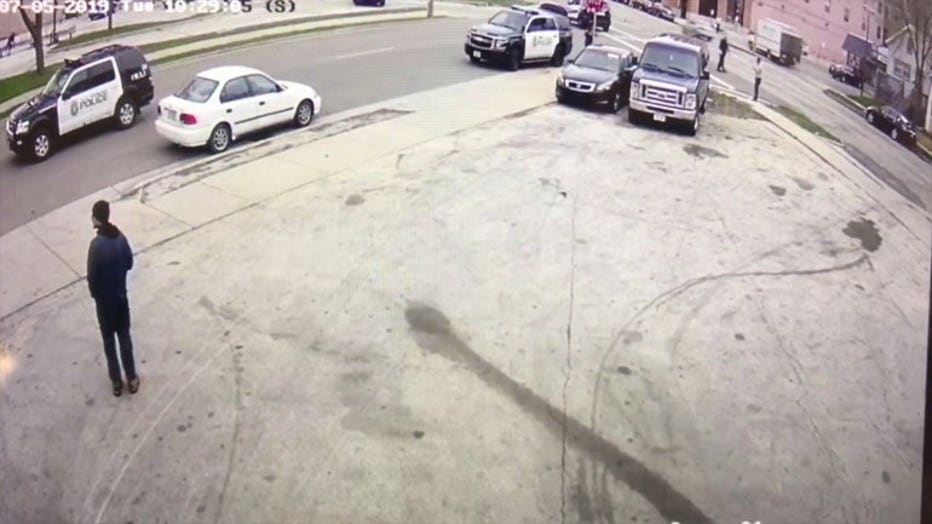 Surveillance video after officer-involved shooting near 7th and Mitchell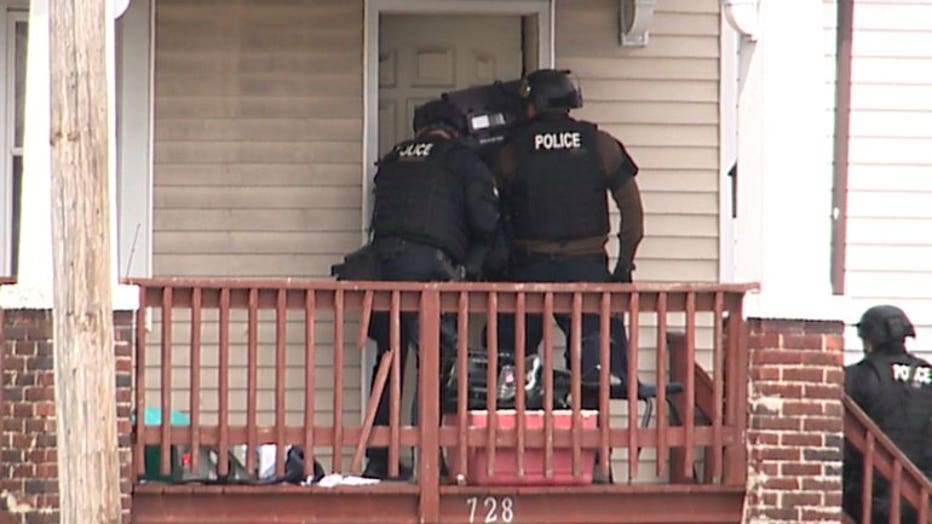 Officer-involved shooting near 7th and Mitchell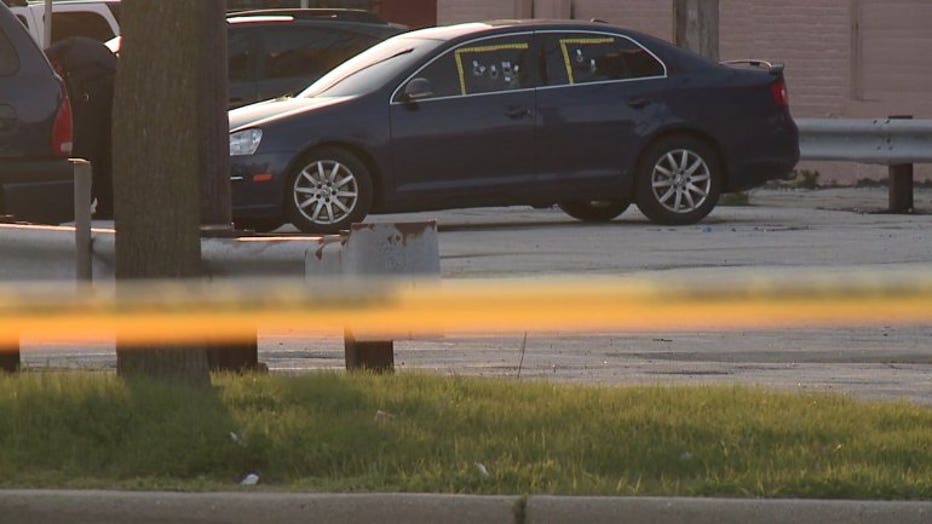 Officer-involved shooting near 7th and Mitchell


Chief Morales said the man who died had a warrant for his arrest with the Milwaukee County Sheriff's Office for burglary.

Cintron was arrested on May 20 in Madera, California — picked up by U.S. Marshals and police.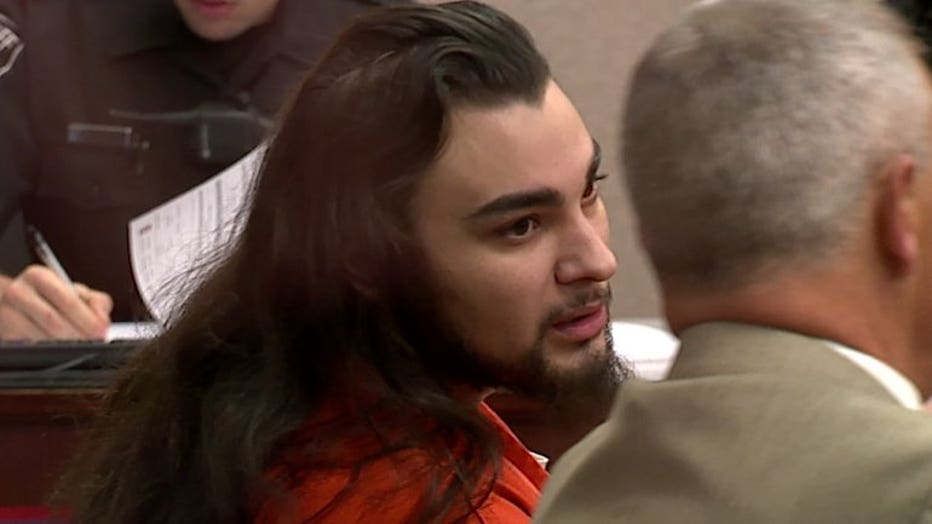 There were three Milwaukee police officers involved in the officer-involved shooting incident -- one a 40-year-old man who is a 20-year veteran of the department -- and assigned to the Special Investigations Division. The second officer was a 36-year-old man with 12 years on the force. The third officer, who apprehended the second suspect, was a 51-year-old man with 27 years on the department. No officers were hurt in this incident.