Milwaukee philanthropist Mike Cudahy dies at 97
MILWAUKEE - Milwaukee philanthropist and entrepreneur Mike Cudahy has passed away. Joel Brennan of the Greater Milwaukee Committee made the announcement at the Milwaukee mayoral debate on Monday afternoon, March 14. Cudahy was 97.
Cudahy donated millions of dollars to recipients across the city.
His grandfather, Patrick, founded the Patrick Cudahy meat company, but Michael Cudahy was really self-made. He and his business partner formed Marquette Electronics in 1965, created an electrocardiogram or EKG system for hospitals and then sold the company to General Electric.
In Milwaukee, Cudahy used his profits for good in the arts, education and science.
SIGN UP TODAY: Get daily headlines, breaking news emails from FOX6 News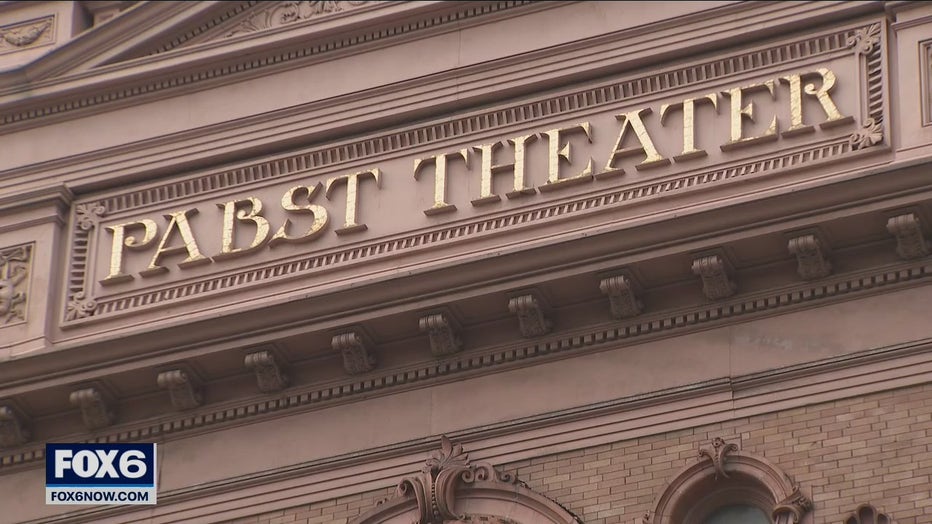 Outside the Riverside Theater in December 2015, the lights came back on along a new marquee, perhaps a fitting sign of the investment Cudahy made in the arts, saving theaters, including the Pabst, from demolition and helping build them into must-see venues.
"Mike was a force for action all the time, and having someone like that who is so decisive, visionary, innovative, is something that future generations of Milwaukeeans will all benefit from," said Brennan.
Brennan worked with Cudahy while leading Discovery World, which Cudahy helped guide out of a city library into its new space along the lakefront with millions of dollars of his own money. Cudahy earned that money thanks, in large part, to the creation of a central EKG system in 1965.
"That was unheard of at the time," said Dr. Allen Cowley, Medical College of Wisconsin.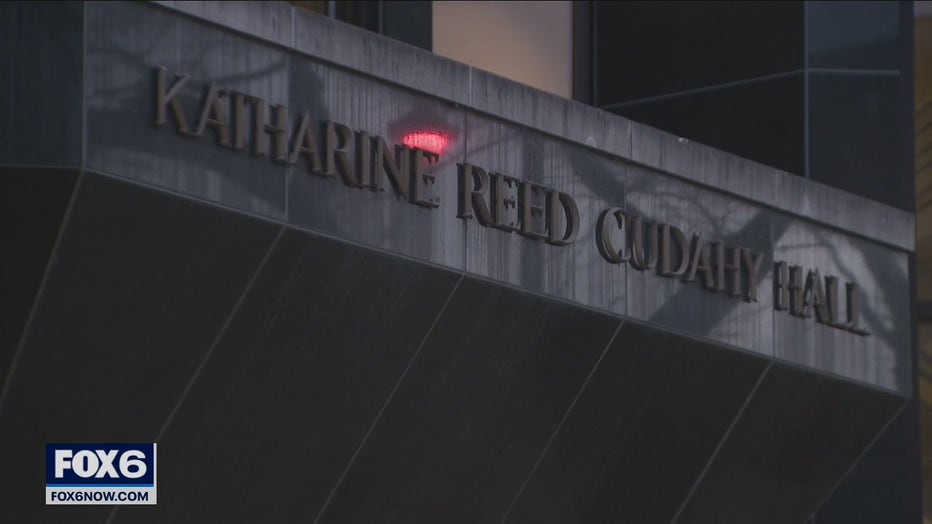 His support for health care and education didn't stop there. Cudahy donated millions to Marquette, where a hall is named in his mother's honor. He also supported MSOE and helped pay for the cardiovascular center at the Medical College of Wisconsin. There, a hallway remembers Cudahy's contributions, including EKG instruments he collected.
"He brought these pieces of equipment up piece by piece, and he sat behind the glass, got them all wired up and running, actually," said Cowley.
His reach really extends across Milwaukee, and those who know him say it still will even after his passing.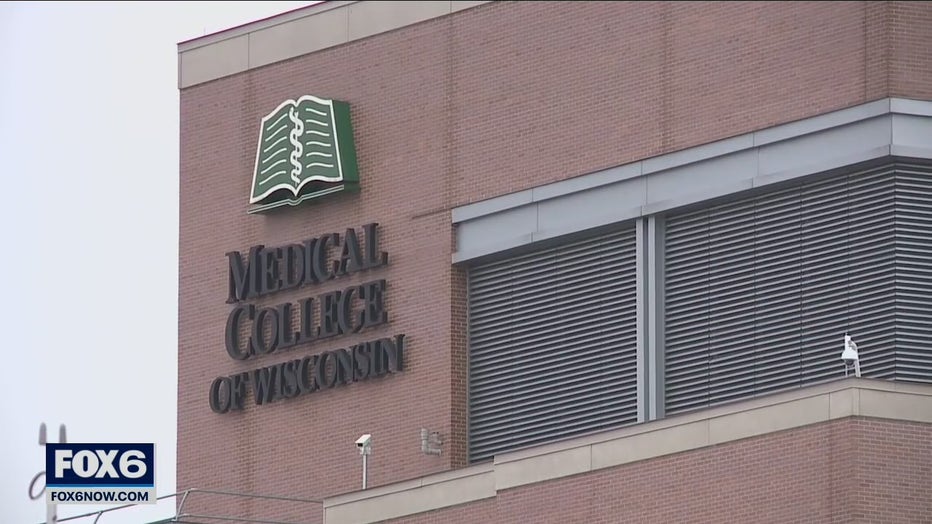 "There's so much that Mike did that has a lasting influence and lasting legacy here," said Brennan.
It was Cudahy who brought Gary Witt, executive director of the Pabst Theater Group, to Milwaukee. In a statement, Witt said he hopes Cudahy's death will guide current and future philanthropists to embrace their love for Milwaukee and make it better like Cudahy did.
Reaction
John Walz, MSOE President
"Dr. Michael Cudahy was an MSOE Regent, benefactor, supporter, and friend. Michael began his service to MSOE in 1982 as a member of the Corporation and within a few years was named a Regent. He was a key member of several committees, contributing to a number of influential initiatives and decisions throughout the last four decades. The Michael J. Cudahy Student Center in our Campus Center building was created as a tribute to his commitment and generosity to the university. He received an honorary Doctor of Engineering from MSOE in 1983.
"He was known for being a philanthropic leader in Milwaukee, supporting numerous arts and educational institutions. His civic involvement can be seen across the city. His influence as a Regent and his generosity to the university will never be forgotten by MSOE or the greater Milwaukee community."
Gary Witt, CEO of Pabst Theater Group
"In 2002, a 78-year old guy was searching the internet as he was trying to book an artist for his annual jazz party and somehow, he found me. At the end of the discussion we had, he mentioned that he had just bought this theater for a buck and had no idea what to do with it.
"Twenty years and over 10,000 shows later, I can say that Mike Cudahy has forever changed my life. And, he has single-handedly changed the face of entertainment in our city thanks to his decision to save the Pabst Theater. Mike's passing leaves a gaping hole in the world of philanthropy in Milwaukee. Hopefully it shoots a flair into the sky that acts as a North Star for present and future philanthropists; guiding them to embrace their love for Milwaukee and to commit to finding ways to make it better as Mike did."
Terence McMahon, Discovery World Chairman of the Board
"Discovery World exists because of the tireless efforts of Michael Cudahy. Throughout our organization's history, Mike selflessly gave his time and efforts to ensuring that Discovery World would be a staple in our community and he'll forever be remembered as the man who made it all possible."
"Mike's creativity and drive for success embody what Discovery World has become," said McMahon. "I'll always remember the planning stages of the museum and how Mike's constant message that 'we weren't dreaming big enough' ultimately led to this beautiful facility where we inspire new generations of community leaders every single day."
Marquette University President Michael Lovell
"Michael Cudahy was a pillar of the Milwaukee community through his work and his philanthropy. On behalf of the Marquette University community, I extend deepest condolences to his family, his friends and those he touched through contributions to education, local institutions and the arts. Mike was a great friend of Marquette and of mine. He shared Marquette's commitment to keeping higher education accessible, and his gifts to the university were transformational for the students they impacted. His support of our mission and guiding values will forever be a part of his legacy, and the invaluable guidance and wisdom Mike shared will stay with me throughout my career. His support has been a true blessing in all of our lives."
SIGN UP TODAY: Get daily headlines, breaking news emails from FOX6 News
Tim Sheehy, President of MMAC
"I think he pushed his company to be better. He pushed his team to be better -- and he pushed this community to be better. And I just think in just one word, he is our entrepreneur and we'll miss him.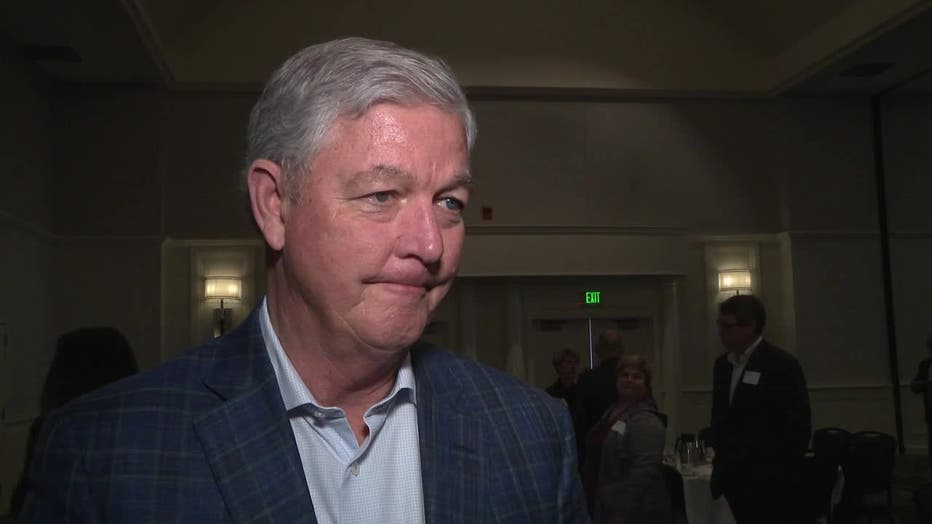 "The good thing about Mike is he pushed everybody to be better. So there are a lot of people that Mike mentored who will step up where he left off. And we're just so grateful for the time he gave Milwaukee."
Joel Brennan, President of Greater Milwaukee Committee
"Mike was a dynamic force for change in the community -- and change for the good. It was, in a community that sometimes we're not predisposed to action, Mike was a force for action all the time. And having someone like that, who is so decisive, visionary, innovative, is something that future generations of Milwaukeeans will all benefit from. So his imprint on the community is going to be felt for a long time -- whether it's on the lakefront at Discovery World or the art museum. The work that he did at Marquette University, UWM, MSOE, all the work he did elsewhere in the community. The business he created with just one other person that became something that literally changed the world in the world of medicine. There's so much that Mike did that has a lasting influence and lasting legacy here.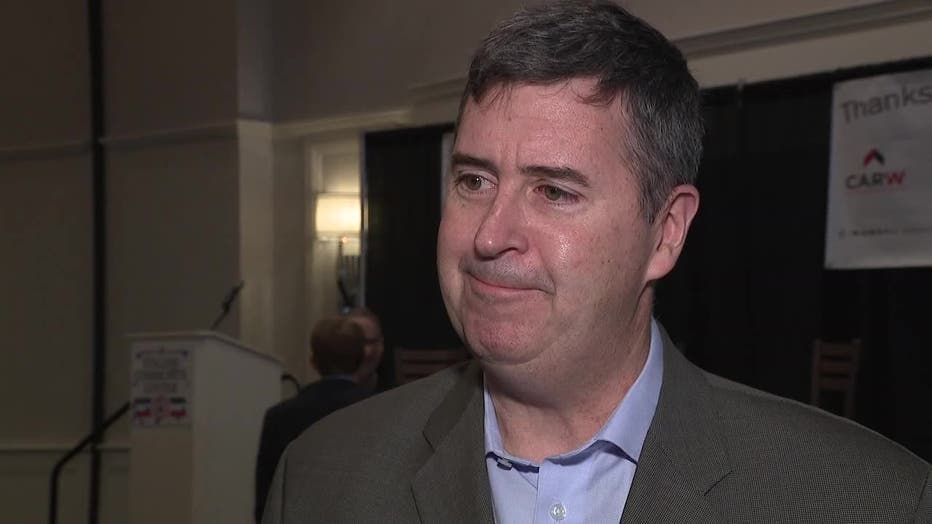 "What Mike was always great at was getting the ball rolling. That's what he did when he and a few other people started Discovery World 30 years ago, when he moved into the lakefront, when he was a catalyst for other things around the lakefront, and the art museum. Really, a dynamic force and a catalyst for change is what Mike was throughout this whole life. And fo 97 years, just about 98 years, he would have been 98 on St. Patrick's Day, he was just a dynamic force for action and activity for Milwaukee. And for those of us who are still around, we still have lots of problems, lots of challenges to deal with, that tendency, that proclivity towards action is something we should all be inspired to do and aspire to be like Mike Cudahy."
Greg Marcus, CEO of Marcus Corporation
"He was successful and he contributed and he gave back to Milwaukee. He had lots of great interests. He has great family here in Milwaukee. He's left a great legacy behind here.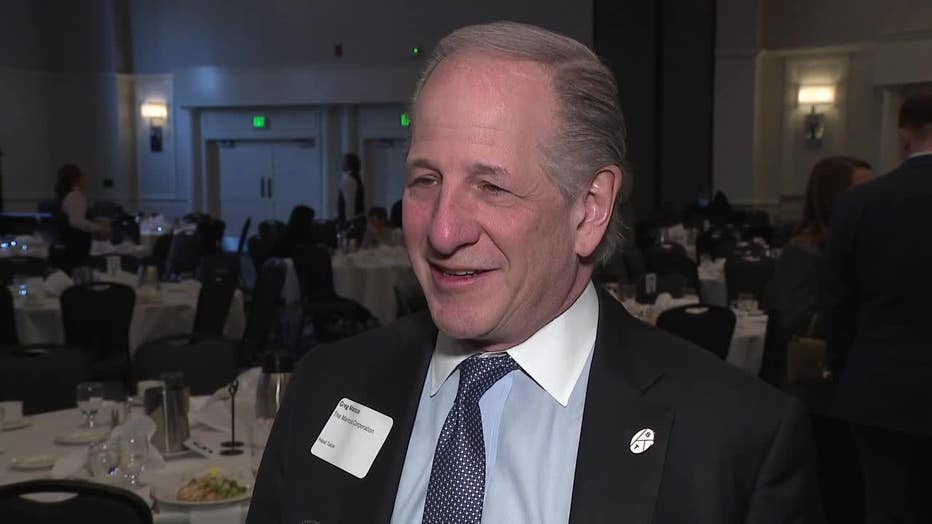 "The community is at a loss without him. But he really had a life well-lived and we're lucky to have him when he was here…He was just a tenacious guy. When he had something on his mind, he was going to get it done. And that's why we have things like Discovery World."
Carrie Wall, CEO of the YMCA of Metropolitan Milwaukee
"The YMCA of Metropolitan Milwaukee is deeply saddened by the passing of longtime YMCA supporter, business leader and philanthropist Michael Cudahy. His generosity and vision have made an indelible impact on the lives of young people in Milwaukee through his contributions to the mission of the YMCA. His legacy lives on through the work we do every day to support youth education programs throughout our community."
Milwaukee Alderman Michael Murphy
"I was extremely saddened to learn that Michael Cudahy passed away late last week. I send my best to his family, friends and associates.  
"I've had the pleasure of knowing Michael Cudahy throughout my career in public office. He was proud of his Irish heritage, and was a wonderful human being who will be remembered as a visionary in the business world, as well as a great philanthropist who supported local arts, education and other community efforts.  
"While we remember his legacy as a successful businessman, I want to note how Michael was a generous soul who cared about investing in people's lives and his fellow humans just as much as he did in his business endeavors.  
"Michael made a lasting impact on Milwaukee, and will be deeply missed."