Milwaukee pension program on the brink of crisis
MILWAUKEE - Milwaukee's finances are on the brink of crisis, according to an independent review. 
The Wisconsin Policy Forum released a deep dive into the city's finances, telling of a "daunting fiscal cliff" that could mean fewer services for you in the years to come.
A lot of the problems are with the city's pension plan. The money is invested, and those investments took a major hit during the "Great Recession." The city also estimates future returns will be smaller by 7.5% a year. That means the city needs to put more of your tax money in now to cover the pensions of the future.
Milwaukee's city workers are promised a pension in retirement, but the city's pension plan is ballooning.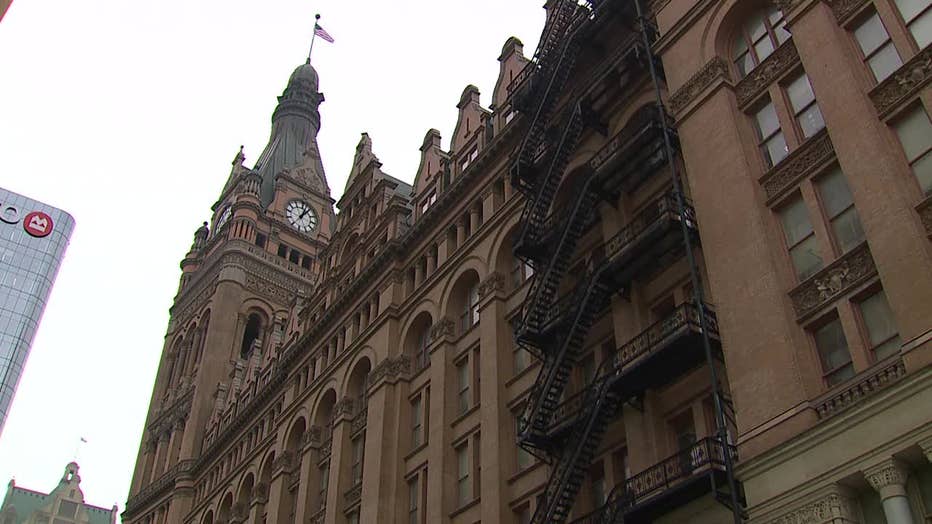 "Right now, the toolbox that city of Milwaukee officials have to deal with this problem outside of having to cut hundreds of positions from city government doesn't exist," said Rob Henken, Wisconsin Policy Forum president. 
The mayor's proposed budget lists nearly a third of the city's property tax money will go to the pension: $100 million. That's $30 million more than the current budget.
"The most noteworthy climbing cost is our pension obligation," said Milwaukee Mayor Cavalier Johnson. 
The Wisconsin Policy Forum says 80% of the city's payments to the pension plan are for police and firefighters. More of your property tax money is going there. That means tough decisions ahead.
"The problem is this: The services that we provide as local governments – across the state – those services are going to be sucked away. They're going to leave," said Johnson.
"It could very well mean a diminution of city services to the extent that police positions, fire positions, public works positions have to be cut," said Henken. "That's going to mean something to the people who come to this city every day who may need emergency personnel for an emergency or who just want to be able to drive on roads that don't have potholes."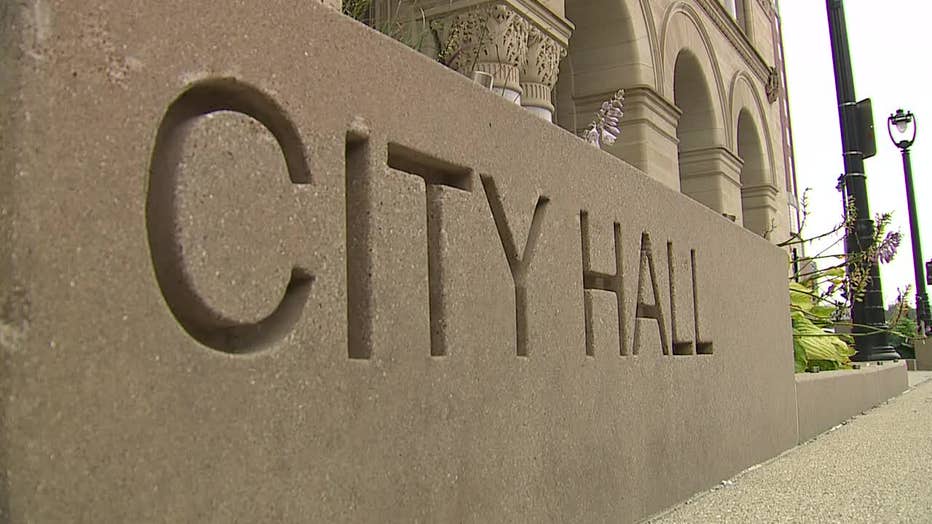 This year, the mayor is using $75 million in federal COVID relief to plug holes to pay for city services. Still, his budget would cut 1% in the number of police officers and make cuts to the fire department and library.
SIGN UP TODAY: Get daily headlines, breaking news emails from FOX6 News
"Major cuts have been averted for now, but is there a chance that people will sort of shrug their shoulders and say, 'Well, gee, I thought there was a crisis coming. This budget doesn't look that bad. We can sort of stomach this' – type of a situation, and does that actually delay the action that is going to be needed two years from now by both the state and local policymakers to work together to find some solutions together?" said Henken.
The American Rescue Act sent Milwaukee $394 million. That's a short-term fix. What comes when that runs out, that's the worry of the Wisconsin Policy Forum.
"The real crisis situation happens in 2025," said Henken.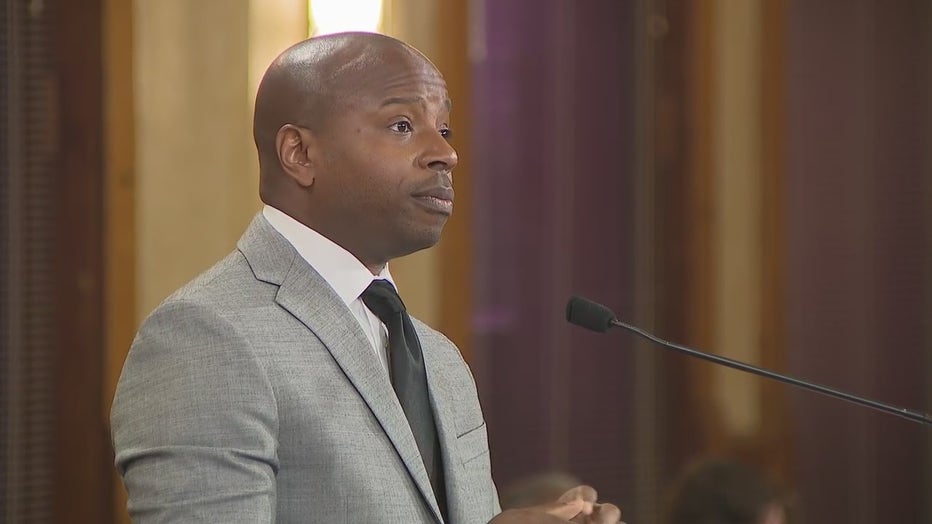 Milwaukee Mayor Cavalier Johnson
The Wisconsin Policy Forum says from 2000 to 2022, "total budgeted positions fell from 8,225 in 2000 to 7,202 in 2022, a decrease of 12.4% or 1,023 positions." That includes 134 police department jobs and 322 for the fire department. "The number of budgeted police department positions dipped from 2,694 in 2000 to 2,560 in 2022, a loss of 5%, or 134 positions. Meanwhile, fire department staffing dropped by 26.8%, or 322 positions, from 1,202 in 2000 to 880 in 2022. The Department of Public Works decreased its budgeted positions from 1,739 in 2000 to 1,453 in 2022, a drop of 16.4% or 286 positions."
The city and county have called for the Legislature to approve allowing a referendum that would ask county voters whether to increase the county sales tax by 1%. The city also asks for more shared revenue to come back to the city.
The policy forum finds Milwaukee has the lowest sales tax rate of any large city in the state. Hotel room taxes don't go to the city but the Wisconsin Center District.
The mayor said he's hopeful for what will come when the Legislature returns in January. He says the reception has been good.