Milwaukee native on track to become 1st female commanding officer in naval history


MILWAUKEE -- The deck of a nuclear warship in the middle of the Atlantic Ocean is a dangerous and loud place to be; beneath the deck, it's not much different especially when you run into Captain Amy Bauernschmidt.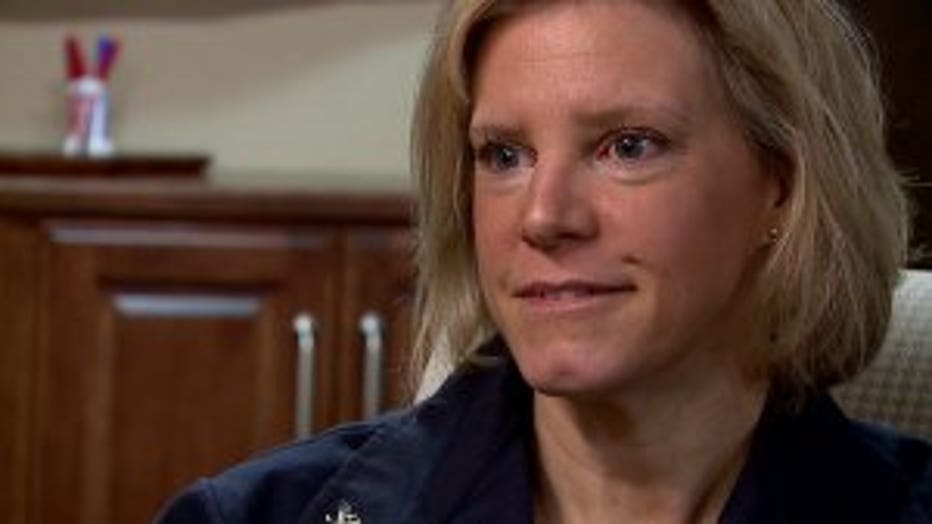 Captain Amy Bauernschmidt


The Milwaukee native is second in command of the USS Abraham Lincoln. It's one of 11 aircraft carriers stationed around the world; more than 3,000 sailors work on it and call it home. Of all the voices echoing in the ages old ship, Bauernschmidt's has risen to the top.

"I enjoy not sitting at that desk," Bauernschmidt joked to FOX6, during an early morning interview in her office, which is connected to her bedroom. "That's when you find things out, that's when you learn things and that's when you realize there are problems."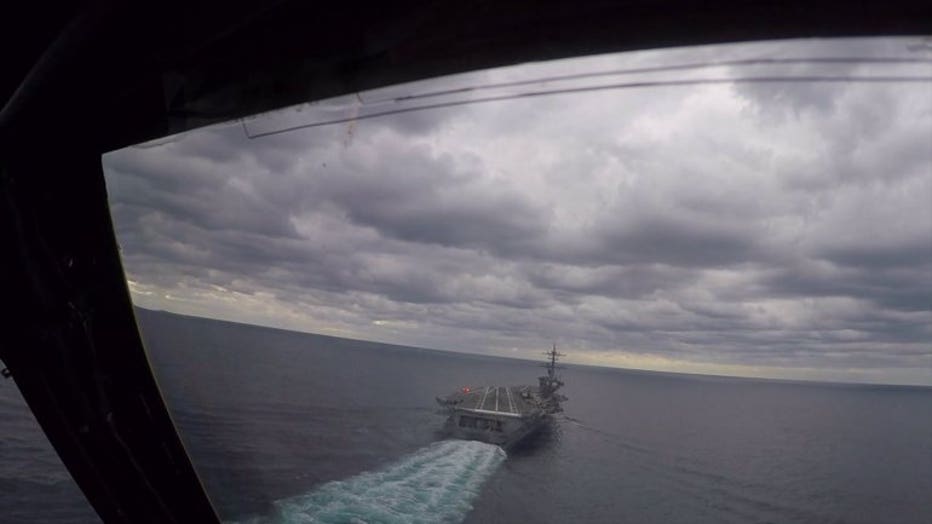 Headed for the USS Abraham Lincoln


Bauernschmidt is the first woman ever to hold the Executive Officer title on board a nuclear warship; it's a feat no other woman has accomplished in the hundreds of years the Navy has existed.

"Very few times in my life have I actually sat there and thought about the fact that I was a woman doing this because for the most part, I was treated as a naval officer and an aviator," she said. "Then somewhere in 5th or 6th place, oh well she's a woman."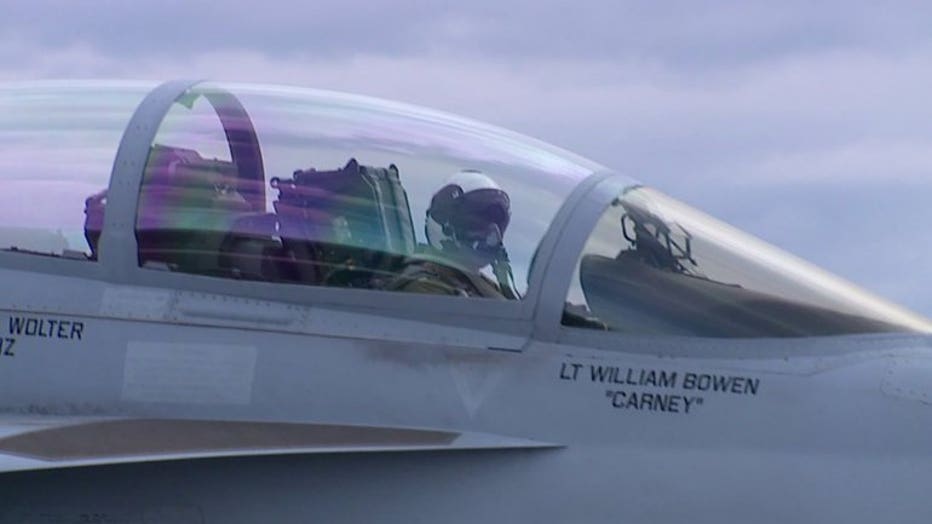 On board the USS Abraham Lincoln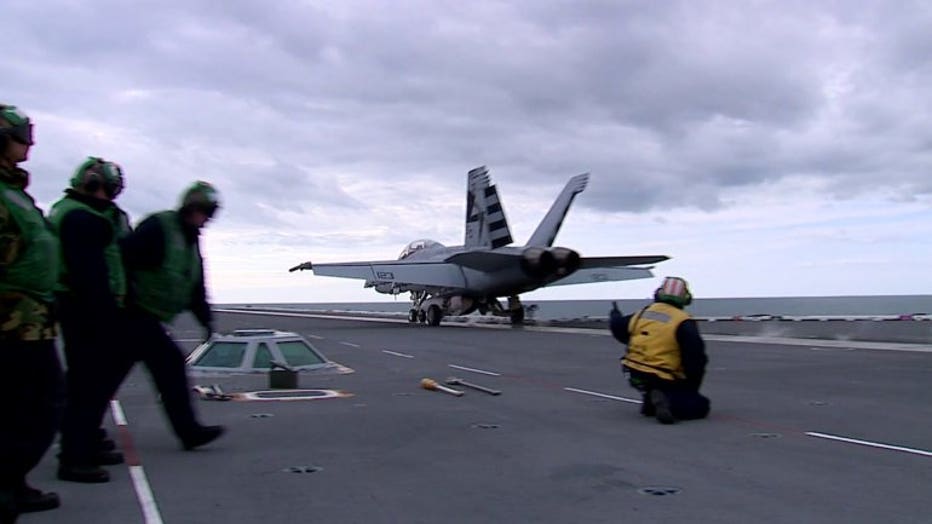 On board the USS Abraham Lincoln


FOX6 had the exclusive opportunity to travel on board the aircraft carrier and follow Bauernschmidt around during a simulated missile crisis. It was there we learned, the Navy treats training very seriously – like the fact that everyone wears fire resistant hoods in case a real missile struck; and, that Bauernschmidt is not a silent leader.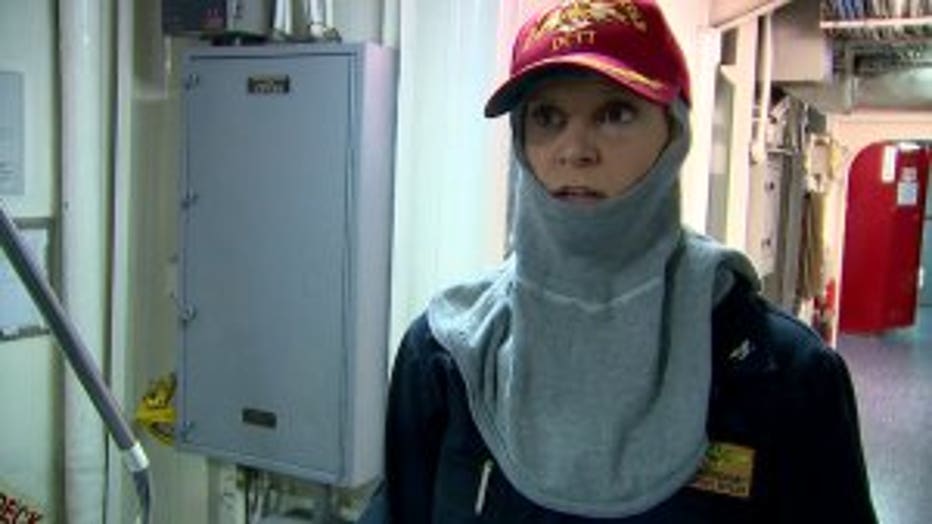 Captain Amy Bauernschmidt


During that simulated missile crisis, she sounded more like a cheerleader than a naval officer. Sailors often responded to her "woo" yells with a smirk, a "yes m'am," or even a "woo" right back to her.

"If you practice like you fight, it should be no problem, so I will absolutely cheerlead them and scream, 'I need my zebras' on a real day just like I would today," said Bauernschmidt.

In her 24 years with the Navy, Bauernschmidt has traveled across the globe. But she's now devoted every minute to a highly competitive pipeline in the Navy to become a commanding officer.

"She is doing a phenomenal job," said Captain Putnam Browne, who is the commanding officer for the USS Abraham Lincoln. "She is a very incredible person."

And the 47-year-old is nowhere close to being done with her own career, or fighting to help the sailors who empower her to be better.

"They wake up everyday and give us their best, so if they're doing that, there's no way I'm not going to give them everything I've got," she said.

 

Bubblers and her roots

Bauernschmidt is commonly referred to as the "XO" because of her Executive Officer title. But it was long before she earned that rank, that she was a lifeguard for Milwaukee County.

She grew up at 45th and Burleigh, as she says, "right in the middle of north, south, east, west."

She gets back occasionally to visit her family in the Milwaukee area, but technology has made communication easier than it used to be.

"Everyone knew everything that you were sending home so there were absolutely no secrets on board the ship," she laughed.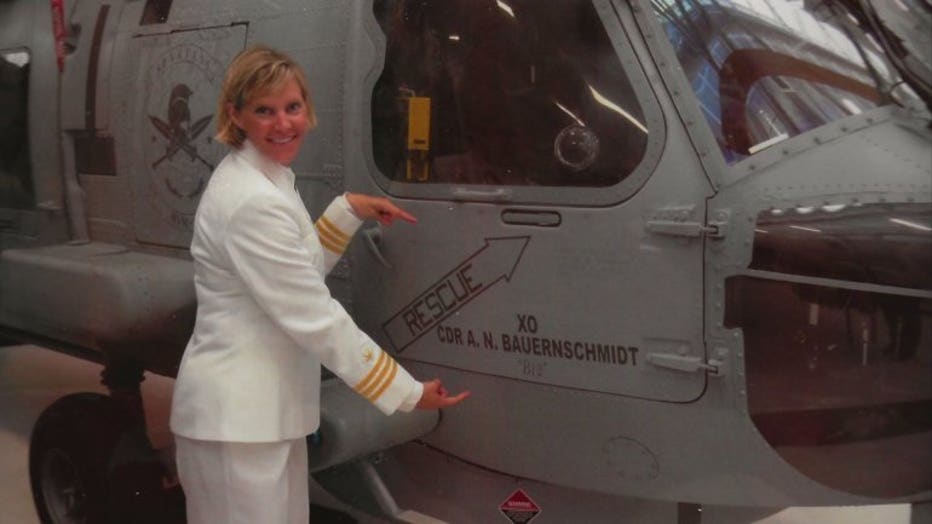 Captain Amy Bauernschmidt


Now, she has more instant means like email and Facebook, but says there's still nothing quite like a care package from home.

Bauernschmidt, though, isn't shy about how Wisconsin has impacted her success at sea.

Her leadership skills? Her family played a big role. But so did her Catholic upbringing and schooling at Divine Savior Holy Angels High School, an all girls high school in Milwaukee.

"It was this tight-knit little family there," she said.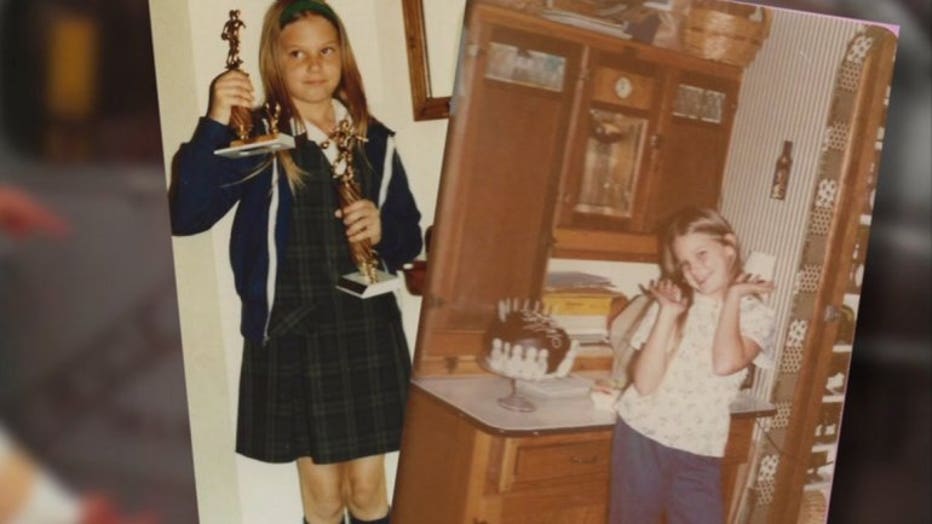 Looking back on it, she said, she felt her leadership skills were fostered there, partly due to the fact that it was an all girls school and she didn't have the pressure of trying to prove anything.

"You were never, 'Should I ask that question because my hopeful prom date is sitting there,' you asked that question," said Bauernschmidt. "If you didn't understand material, you got help."


That assertiveness eventually led her to the prestigious Naval Academy.

"It was completely by accident," she said about her decision to join the military. "I always loved the water and I loved math and science. Before STEM was STEM, I knew that was something I was interested in."

The Academy was one of few schools in the nation that offered ocean engineering; a major that she thought at the time she wanted to pursue.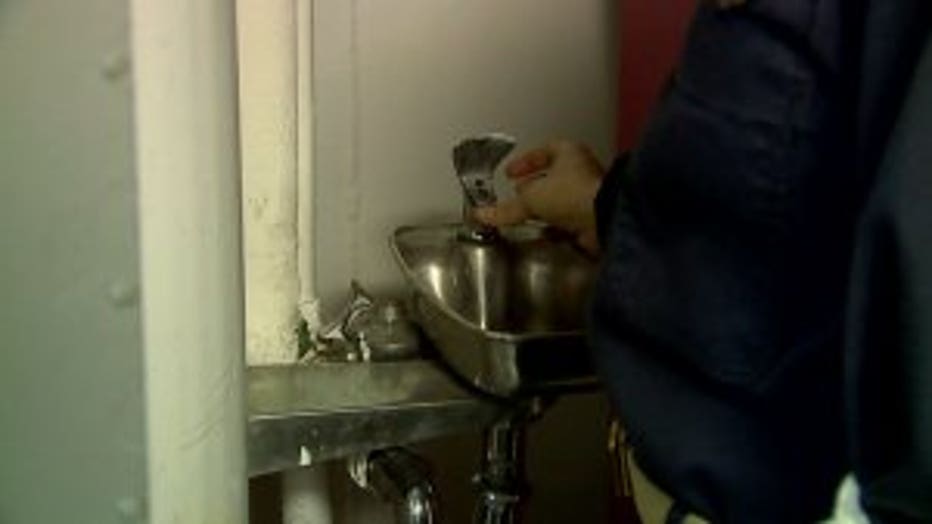 She ended up in prep school in Rhode Island before entering the Naval Academy. Then in 1994, she selected Naval aviation as her career choice.

But some things about her home, will always stay with this world traveler.

"Nobody out of Milwaukee knows what a bubbler is except for Australia," she said, stopping in the middle of a hallway during a missile drill. "There are scuttlebutts, otherwise known as water fountains to most people and bubblers to us."

'Women did not have that opportunity'

When Bauernschmidt was in the Naval Academy, some opportunities available to men were not available to women.

But a critical turning point in Navy history, changed Bauernschmidt's future, and offered a different career trajectory than what they knew.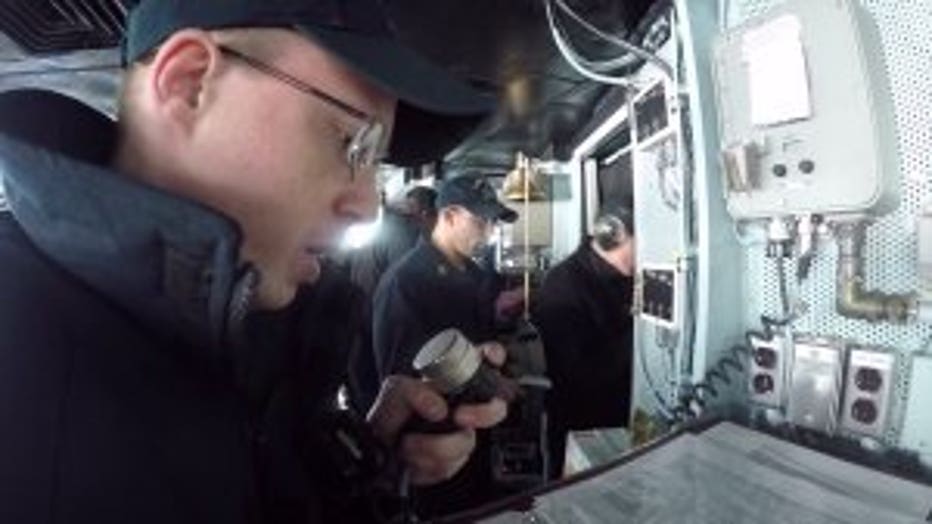 In the spring of 1993, the wheels began to turn to allow women into combat roles. And shortly after that, Congress added language that allowed women into a variety of roles previously not offered to them.

For Bauernschmidt, that meant she had more options than serving on Navy support ships.

"For the United States Navy, what it did was open up our ability to go on warships in areas of conflict," she said. "Up until that point, all the previous classes that graduated, women did not have that opportunity."

Bauernschmidt selected the naval aviation pipeline shortly after that, knowing the helicopter she flew could land on aircraft carriers, destroyers, frigates and cruisers.

"It was exciting because the Naval academy was founded to produce officers that would lead troops into combat, so this was the first time that we knew we could be part of that mission," said Bauernschmidt.

Several years later, she'd go on to command a squadron, went through nuclear power training and became the first female Executive Officer on board an aircraft carrier.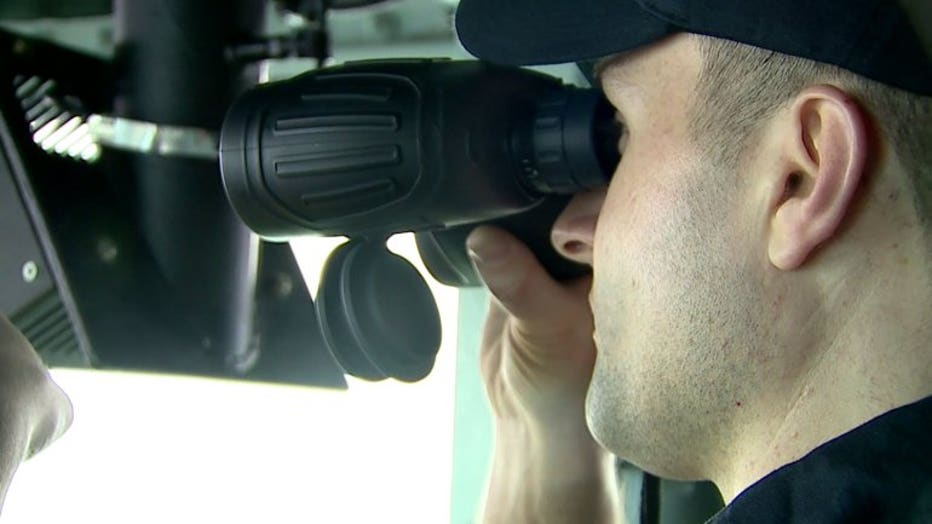 "It didn't matter in my community race, color, creed religion, they just needed someone who could get the job done, " she said. "So if you could get the job done, you were going to do well and that was the end of the story."

But Amy's story is far from over. Before the Lincoln deploys in early 2019, Bauernschmidt will be taking her Naval career to a new place as she continues climbing toward the goal of becoming a Commanding Officer.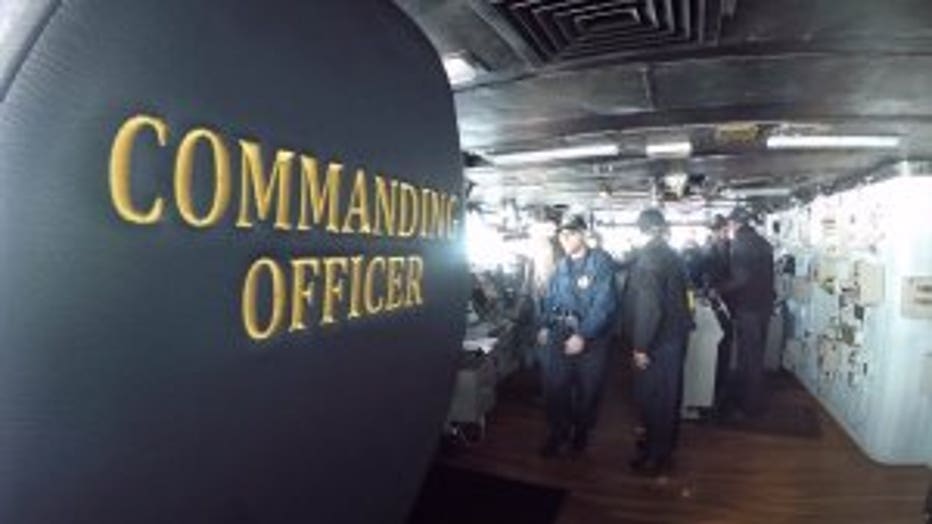 "In the Navy, naval aviation is a pretty brutal pipeline," she said. "It's nine years of a lot of hard work and not a lot of down time."

Before Lincoln, her current ship, deploys on its next mission, she'll take on a new role. She'll become the first in command, called the Commanding Officer, of the USS Anchorage out of San Diego. She'll spend 15-18 months on the amphibious ship before going back to the board selection process where they'll look at her for the possibility of aircraft carrier command.

"It's by no means easy, I say it with a little bit of a smirk because it's actually really hard," she said. "You have to finish performing well in this job, you have to perform well in your command of the amphibious ship. You're competing with people who are just as smart as you, just as accomplished as you, doing the same things you're doing – it's hard."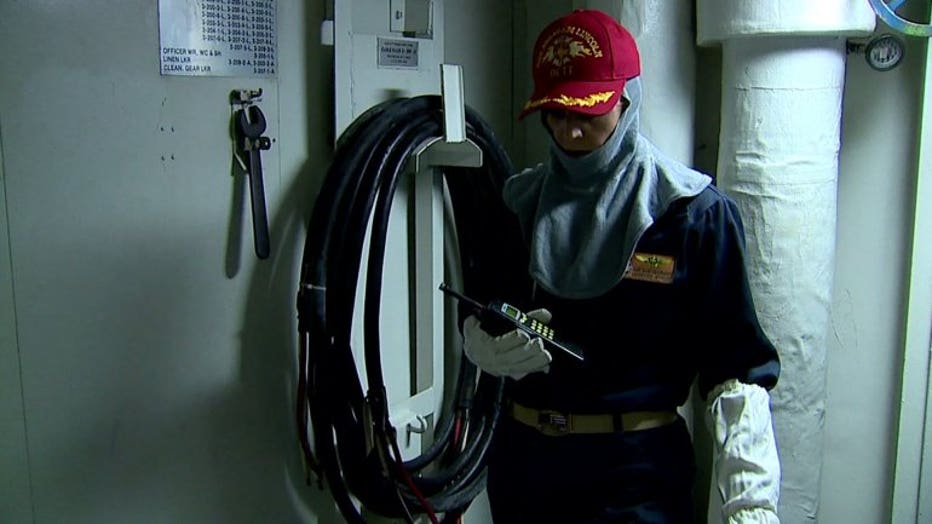 Captain Amy Bauernschmidt


But it's not too hard for her. If the Milwaukee native is selected for the commanding officer role, she'll be the first woman ever to hold that position.

"It's really inspiring because when I first came into the Navy, I didn't think that there was a woman that held that type of rank so high," said sailor Zarria Riley. "It's inspiring that one day, as women here, we could get to that point if we strive for it."


Whether that's teaching them a cheer to help them remember an equation, or yelling "woo" through the hallways (she'll still do that as commanding officer, by the way) – Bauernschmidt is carving her own path in Naval history day by day.

"I probably didn't give much thought to what happened after that because you just knew it was going to be so hard to get there," she said. "What I do know, you take each tour as it comes. I'm still having fun, I'll stick around as long as I'm having fun and I'm able to support the troops and sailors in some manner."