Milwaukee airport snow removal a source of pride for crews
MILWAUKEE - The weather calmed down, but the cleanup is just beginning.
FOX6 News got a front-row seat at Milwaukee Mitchell International Airport on Friday, March 10 as crews cleared slush from the runways.
"We're here to make sure people can go where they need to go," maintenance worker David Sweeney said.
SIGN UP TODAY: Get daily headlines, breaking news emails from FOX6 News
Mother Nature packed a punch, but it's no match for the airport's heavyweights. Operations and maintenance workers have been plowing the runways since Monday. 
"Since the last one, we had the ice storm, this is the worst of the heavy stuff we've had all winter. It's very hard on equipment," said maintenance worker John Vozar.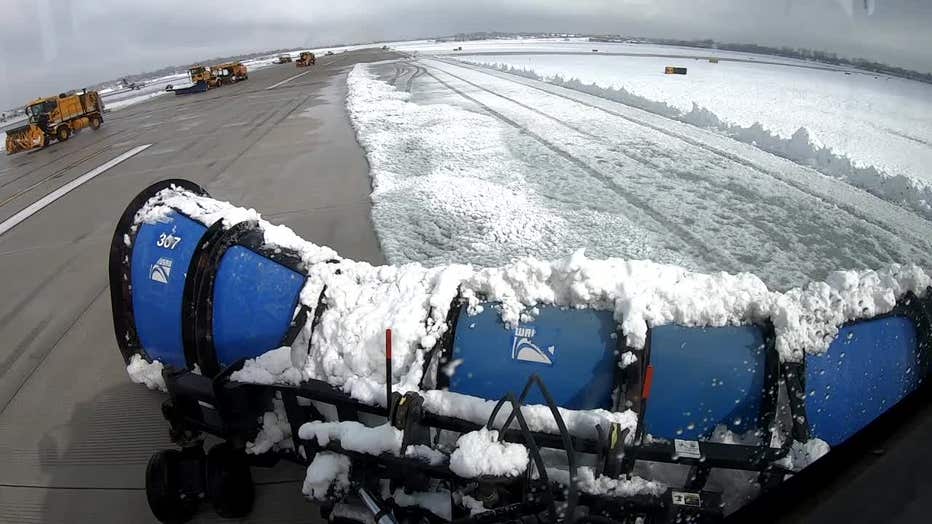 Crews clear snow from runways at Milwaukee Mitchell International Airport on March 10
An airport spokesperson said there are roughly two-to-three dozen vehicles working together. 
"We can clear a two-mile runway that's 200 feet wide in less than 20 minutes. It's pretty impressive when you think of how long it takes to clear your driveway at home," said Harold Mester, the airport's director of public affairs and marketing.
FREE DOWNLOAD: Get breaking news alerts in the FOX6 News app for iOS or Android.
FOX6 rode along inside a combo unit as it cleared piles of dense slush. It is a choreographed dance filled with challenges; one wrong move can cause a lot of damage. 
"We've won many awards over the years for our snow team. Other airports have come here to see how we do it, so they can replicate it in their communities as well," Mester said.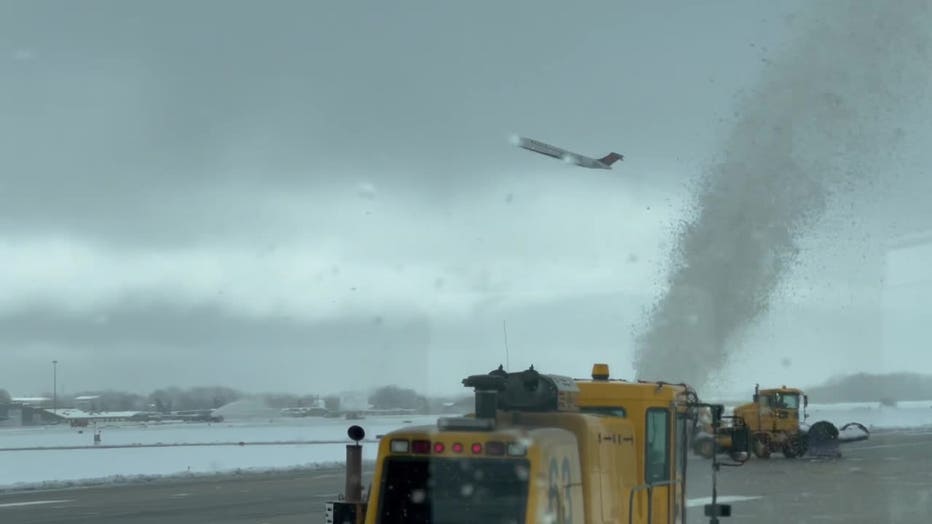 Crews clear snow from runways at Milwaukee Mitchell International Airport on March 10
The process is loud, delivering crucial information for drivers. The team also feels a sense of pride.
"We get what we need to get done, and at the end of the day that's our priority is to let people fly where they need to fly," said Sweeney.
There were only a handful of delays and cancelations Friday morning due to the snow. Employees are working 12-hour shifts with minimal breaks to ensure flights safely land and take off.