Milwaukee mayor: "We understand what the challenges are" as it relates to lead in city's laterals


MILWAUKEE -- Milwaukee Mayor Tom Barrett and Health Commissioner Bevan Baker spoke at length on Thursday, September 8th about the safety of tap water in the city -- and how residents can ensure they are not being exposed to excessive levels of lead.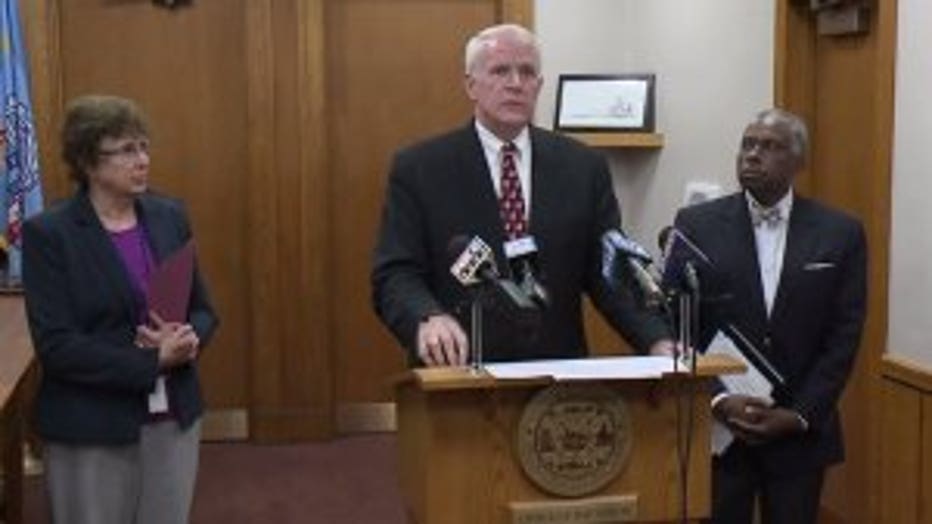 Milwaukee Mayor Tom Barrett addresses safety of city's tap water


Barrett said homes built in the city prior to 1950 contain lead. He said when construction is done in neighborhoods where those home exist, they have found in the past, increases in lead coming from the laterals.

The mayor reiterated information that was stated in a February 2016 mailing to 70,000 households with lead service lines -- steps to make sure their water is safe.

Those include the following four steps: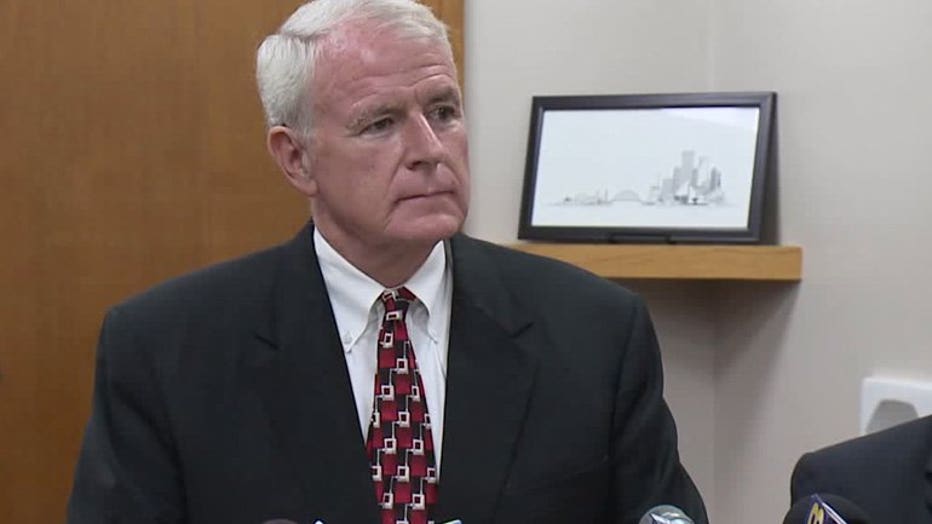 Milwaukee Mayor Tom Barrett


"The City of Milwaukee is very transparent on this. We understand what the challenges are. In my budget I'm going to have a plan that I'm going to start developing that will include a timetable to begin replacing lead laterals," Barrett said. "This is something that's going to take a significant amount of time because it's very expensive. But it is going to be the first step that we take through the budget process to help deal with this process."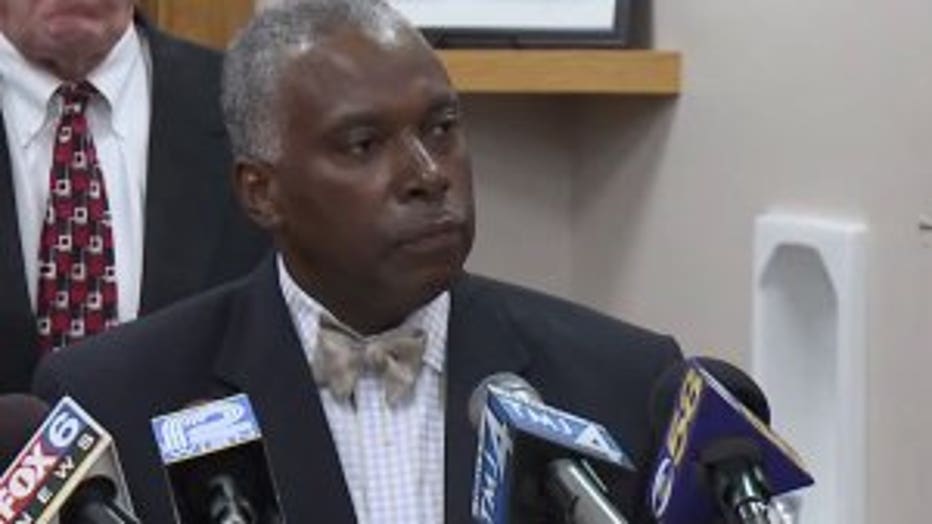 Milwaukee Health Commissioner Bevan Baker


Health Commissioner Bevan Baker also suggested lead testing for children in the city of Milwaukee.

"We're asking that parents, grandparents, guardians, adoptive parents, really work with pediatricians and public health to get children tested for childhood lead poisoning," Baker said. "Birth to three. We want three before age three. And that would help us identify where there's lead hazards for a child."

Residents are encouraged to seek out information on this issue with the Milwaukee Health Department. CLICK HERE to read through frequently asked questions about lead testing. For further information, you can contact the Childhood Lead Poisoning Prevention Program at 414-286-5987.

IMPORTANT: If someone is interested in purchasing a filter for their home, city officials say they should look for one that is NSF certified under Standard 53. These are available in pitchers, faucet mounted filters, under sink versions, etc. and can be found both at big box stores and online. The key is to look for NSF Standard 53 –- which is certified to remove lead among other materials. CLICK HERE for even more information on lead awareness and drinking water safety.