Milwaukee man charged in connection with fatal hit-and-run crash
MILWAUKEE (WITI) -- 49-year-old Victor Santiago of Milwaukee is now charged in connection with a fatal hit-and-run crash on the city's south side.

The charges filed against Santiago include the following: homicide by intoxicated use of a vehicle, homicide by intoxicated use of a vehicle with a prohibited alcohol concentration and hit-and-run resulting in death.

The criminal complaint indicates officers were dispatched to the intersection of S. Cesar Chavez Dr. and Mineral St. on Milwaukee's south side just after 12:30 a.m. on Sunday, November 23rd. When they arrived, they found 63-year-old Alfredo De La O in the street face down and unresponsive. Emergency responders attempted life-saving measures, but De La O was pronounced dead on the scene.

A witness told police on the scene he and De La O had been at a bar and were on their way to a food truck at the intersection when a white SUV driving at a "high rate of speed" struck the victim.

A short time later, officers who were saturating the area, found a white pickup truck nearby and the "right passenger side headlight appeared to be broken with the surrounding hood, grill and quarter panel also damaged."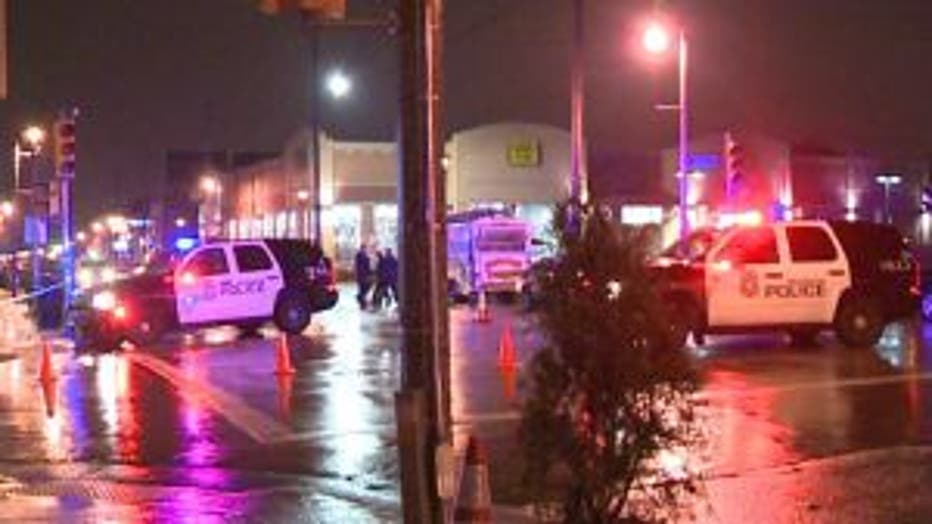 Fatal hit-and-run crash at Cesar Chavez & Mineral


The complaint says the officer approached the vehicle and Santiago was inside. He appeared to have "glassy bloodshot eyes and spoke with slurred speech." Santiago was given the standard field sobriety tests which indicated "his ability to operate a motor vehicle was impaired."

According to the criminal complaint, a blood test from Santiago shows the blood alcohol content in his system was .187 -- or more than twice the legal limit for driving. Further testing will be done to determine if he had any other drugs in his system.

During an interview by investigating officers, the complaint says Santiago was found "to be in possession of a small plastic baggie containing a white powder-like substance." The officer tested it -- and the complaint indicates it was found to be cocaine.

If convicted, Santiago faces up to 25 years in prison and $100,000 in fines.



Related stories: