Milwaukee lot transformed into Packers-approved playground with help from QB Kizer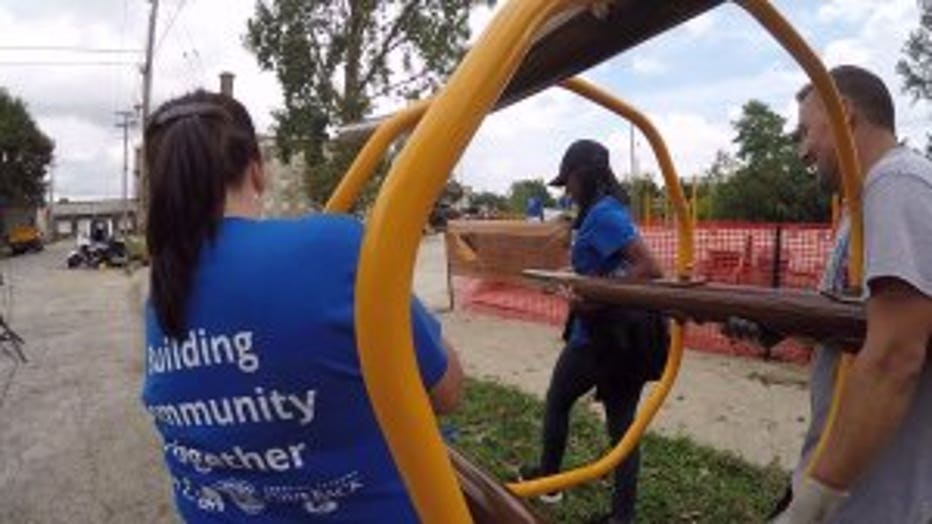 MILWAUKEE -- The Green Bay Packers have certainly built a winning tradition with quarterback Aaron Rodgers. On Tuesday, Sept. 25 it was backup DeShone Kizer leading the way during an event in Milwaukee.

Kizer and a roster of volunteers transformed an empty lot near 31st and Galena, into a Packers-approved playground.

"Some really cool swings. Some expressions swings, adaptable swings and then regular swings -- and then we'll have different climbing structures," said Amanda Wery, community outreach senior coordinator.

The build brought together the Packers "Hometown Huddle" initiative and MKE Plays.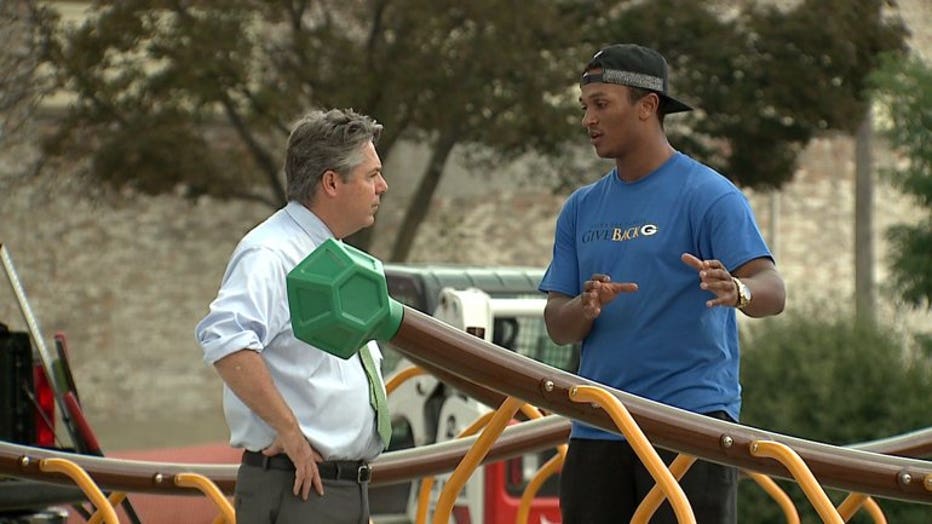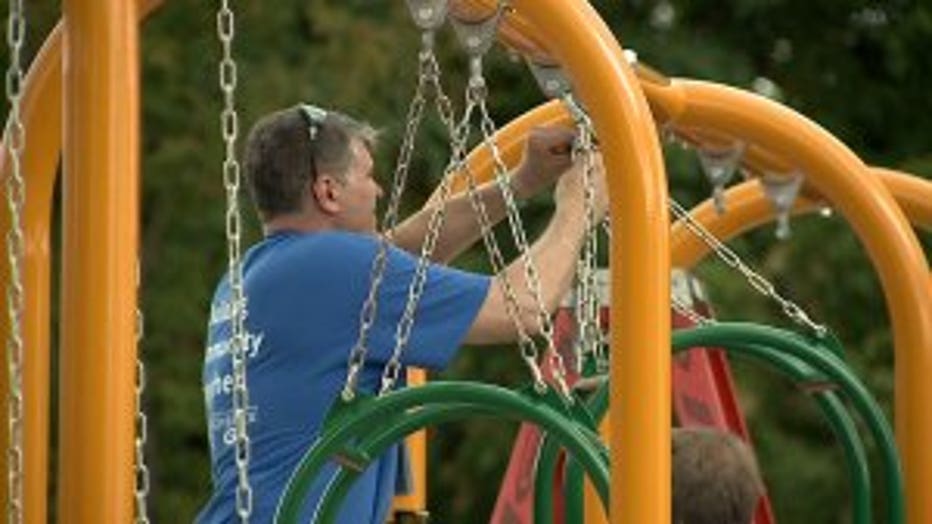 "MKE Plays is really a public-private partnership. In fact, we've raised nearly $1.8 million in the last three years," said Milwaukee Alderman Michael Murphy

Alderman Murphy created the MKE Plays program in 2015. Thirteen playgrounds have either been rebuilt or built from scratch.

"It's a good way to give back to the community, especially coming from Racine, being able to come back and give back to the community," said Kevin Barry, retired Green Bay player.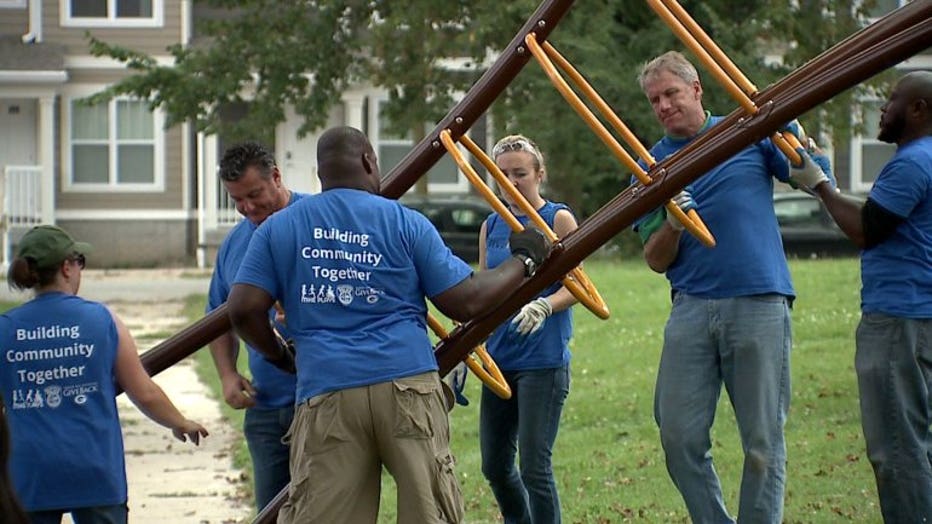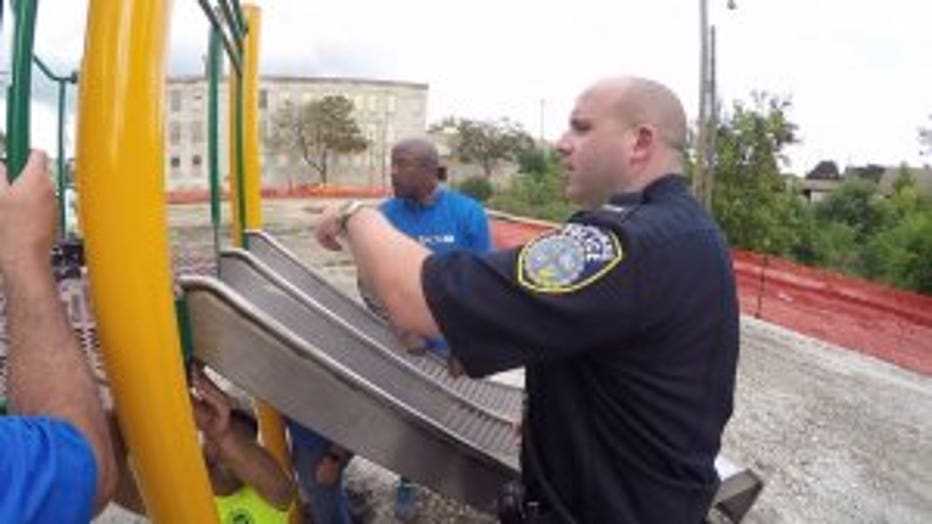 Assembly began Tuesday morning, and by the afternoon, the pieces were really coming together.

"The kids are really about to come together and really get to know each other. Too often, kids don't know their neighbors, so this is a way for us to fellowship with members of our own community," said Lt. Cassandra Libal, Milwaukee Police Department.

The playground will be ready for kids after a ribbon-cutting ceremony next week.