Milwaukee Journal Sentinel apologizes for 'insensitive' quiz question about 3-year-old's shooting death


MILWAUKEE -- The Milwaukee Journal Sentinel apologized after including a question in a weekly news quiz about the shooting death of 3-year-old Brooklyn Harris.

Harris was killed after an incident of road rage that led to shots being fired into the vehicle that was carrying Harris on July 13. The girl was hit and killed.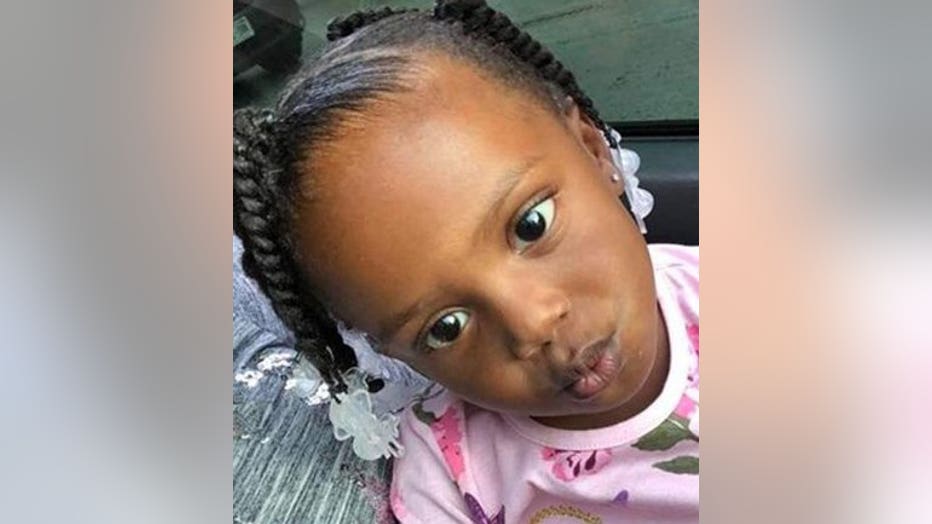 The first question on the Green Sheet news quiz in Saturday's paper asked where Harris was when she was shot and killed in Milwaukee.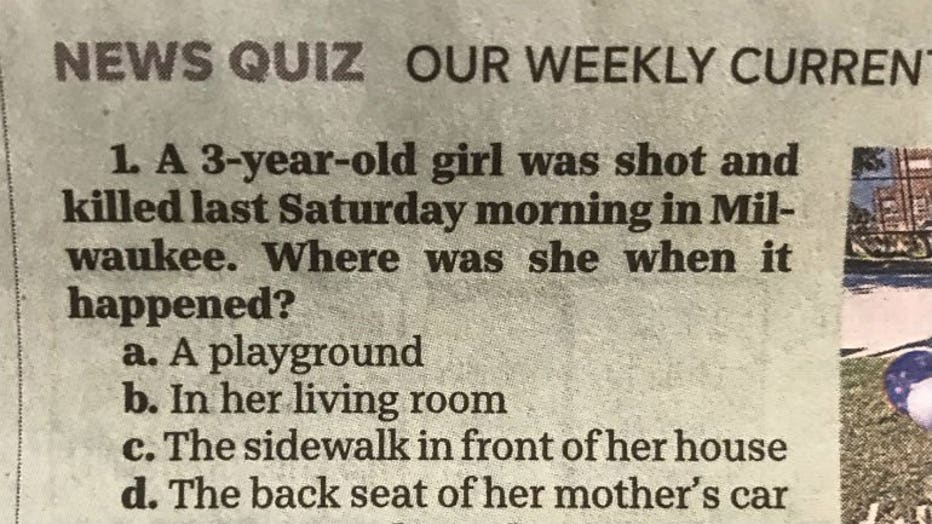 Many people were upset with the insensitivity of the question -- some calling it "unforgivable."

The Milwaukee Journal Sentinel shared an apology on Sunday, July 21.


"In Saturday morning's printed Milwaukee Journal Sentinel, a weekly news quiz included a question relating to the circumstances of the tragic death of 3-year-old Brooklyn Harris. We apologize for our insensitivity, and regret that this occurred."

On Monday, July 22 the Original Black Panthers of Milwaukee protested in front of the Milwaukee Journal Sentinel building.

"The Journal Sentinel had the audacity to make mockery of a 3-year-old princess that was killed by the ongoing violence in our beloved city," said King Rick, Black Panthers. "We as a community must band together and stop the violence, the chaos, the mayhem, the murder and the carnage of Milwaukee."

The editor of the paper met with the Black Panthers in the lobby, and said the usual editor that oversees the quiz was on vacation.

"As soon as I saw it, I knew it was an inappropriate question. It wasn't made with bad intentions, but it shouldn't have been printed in the paper," said George Stanley, editor.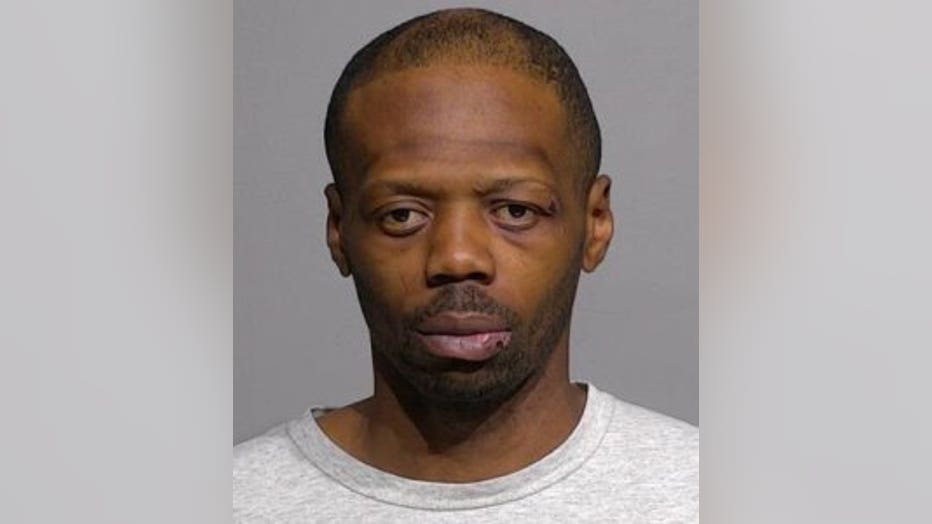 Charges were filed July 17 against Antonio Bratcher. 39, for his alleged involvement in the fatal shooting.

Bratcher faces the following criminal charges:


Prosecutors said Harris' mother, her mother's friend, and three other children were in the vehicle at the time of the shooting.

According to prosecutors, after the shooting, Bratcher fled officers and then crashed. He was arrested after a short foot pursuit.