Milwaukee Health Department: Mader's temporarily closed due to 'rodent infestation'


MILWAUKEE -- Mader's Restaurant located on Old World Third Street in Milwaukee was shut down temporarily Thursday, May 2. This, after an order was issued by the Milwaukee Health Department. The restaurant says it's due to a maintenance issue, the city says it's because of a rodent infestation.

"It's kind of shocking me," said Alison Masters, surprised by Mader's closure.

It's not the start to the dinner rush any restaurant wants.

"It's a little disappointing and a little not making me want to come back," said Amy Gannon, surprised by Mader's closure.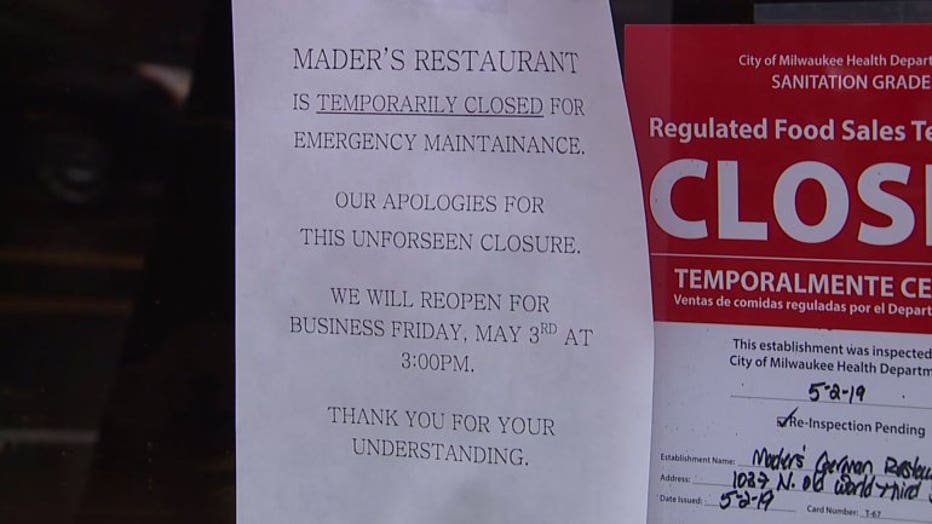 A closed sign is posted on the window of the restaurant located on Old World Third Street.

A statement from the Milwaukee Health Department read as follows:

"The establishment has been closed due to an imminent health hazard. Operations will resume once corrections have been made and compliance is confirmed by the Health Department."

A Milwaukee Health Department spokeswoman later said the closure was "due to a rodent infestation."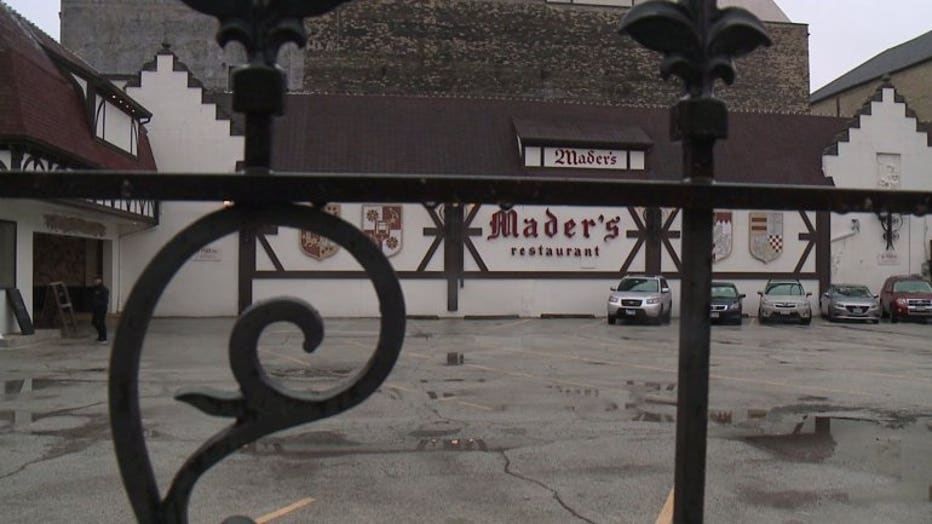 "I never thought Mader's would have an issue with the health department. They're just a big name," said Masters.

Maintenance workers were seen going in and out of Mader's Thursday; the owner released this statement:

"Mader's Restaurant has temporarily closed for Thursday evening so that we can address an issue brought to our attention by City Health Department officials. We take this matter seriously and are implementing the appropriate steps needed to properly and fully address the matter so that we can reopen tomorrow. Mader's is committed to providing its guests with a clean and safe eating environment. We apologize for any inconvenience this has caused our guests, and we look forward to welcoming them tomorrow after this matter has been fully resolved."

Customers were surprised by the locked doors, looking elsewhere for dinner.

"It's sad because not only were we going to come here for dinner before seeing Pink, but also because it's been here forever," said Susan Phillips, surprised by Mader's closure.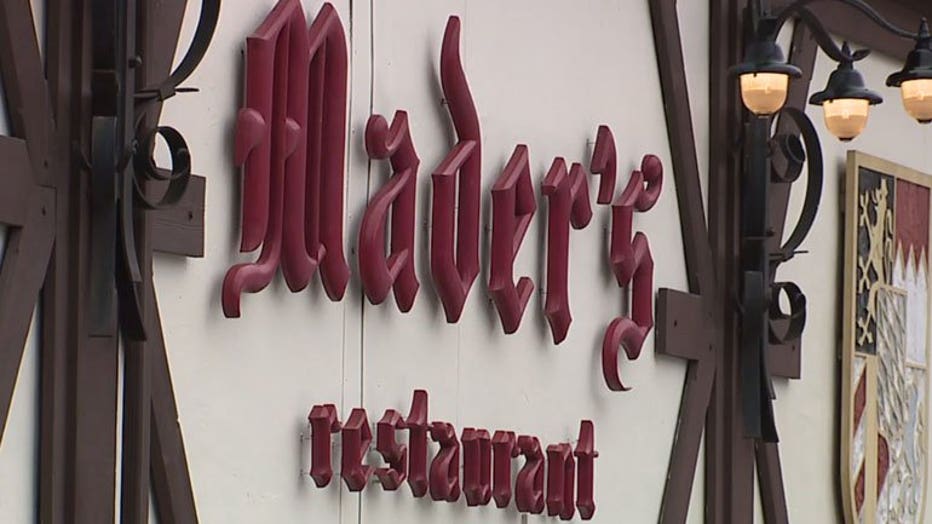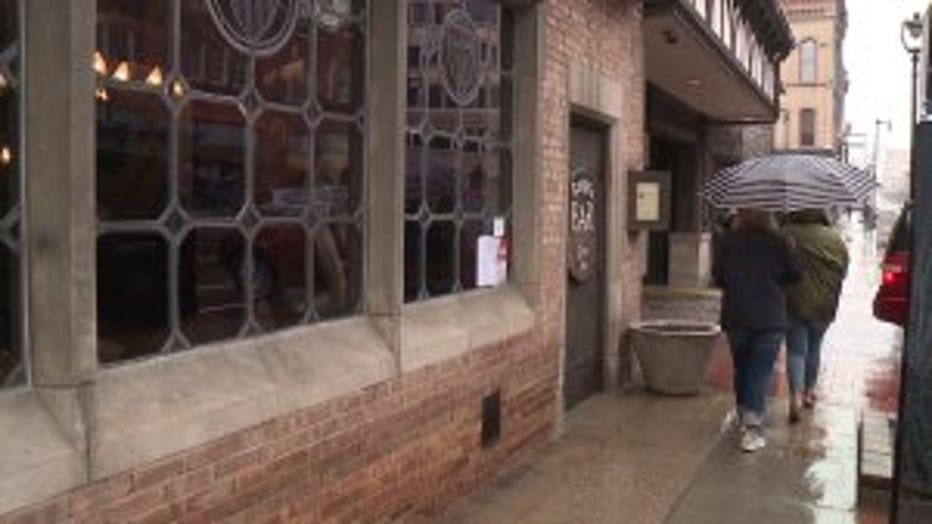 This is the second popular restaurant temporarily shut down by the health department. In March, Rock Bottom Brewery closed because of a pest infestation -- opening up days later.

Mader's owner is hoping to do the same working to clean things up for customers.

"Hopefully everything's OK," said Masters.

The restaurant put up a sign in the window saying it will be open by 3 p.m. Friday, May 3. The health department says operations at Mader's will resume when corrections have been made and an inspection is passed.