Milwaukee Health Department issues new COVID-19 order
MILWAUKEE - After a number of revisions, the City of Milwaukee is once again updating its public health plan, with coronavirus restrictions to become even tighter. 
The Milwaukee Health Department issued Order 4.2 on Monday, Oct. 26. It takes effect Thursday, Oct. 29, which gives event spaces, restaurants and bars just a few days to make the required changes. 
"I can tell ya, this is a wild year," said Jim McCabe, owner and founder of Milwaukee Ale House and Milwaukee Brewing Company. "Very tricky thing to navigate and as you know, it's changed by the minute."
In Milwaukee, restaurant and bar owners like Jim McCabe, are gearing up for the new set of changes. 
FREE DOWNLOAD: Get breaking news alerts in the FOX6 News app for iOS or Android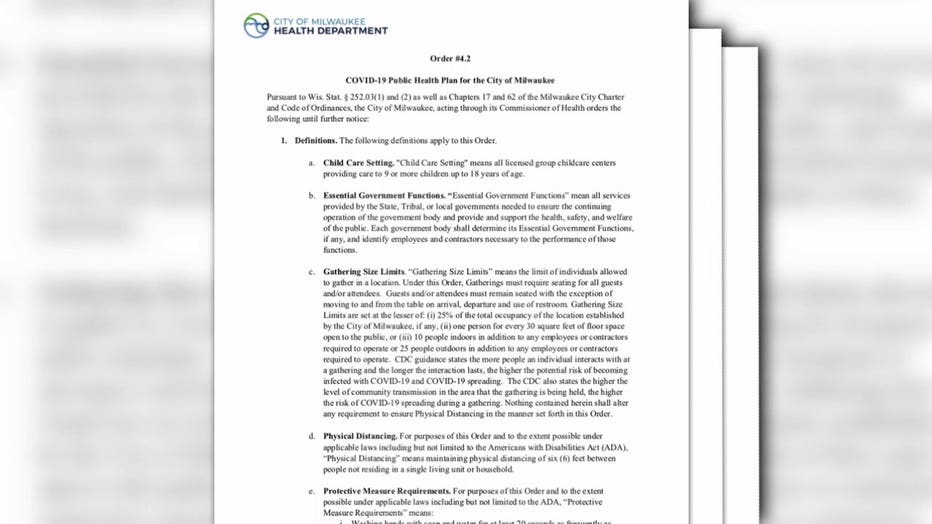 "It doesn't throw me that much," McCabe said.
The founder and owner of Milwaukee Ale House and Milwaukee Brewing Company tells FOX6 News he's been watching COVID-19 case numbers, and wasn't surprised when the city's health department unveiled Order 4.2 on Monday.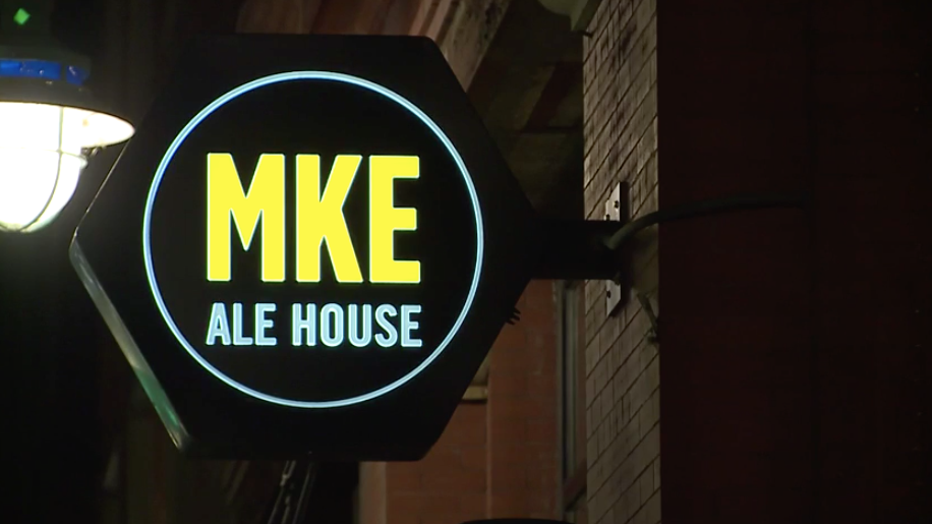 "The recent version kind of throws [the previous] plan out the window and says we're all back to 25%," said McCabe.
Under the updated order — restaurants and bars will be restricted to 25% capacity, down from 50 percent — unless the establishment's COVID Safety Plan is approved by the Milwaukee Health Department. 
Public indoor events may not exceed 25 percent of a site's capacity, or more than 10 people — not including employees — and seating is required.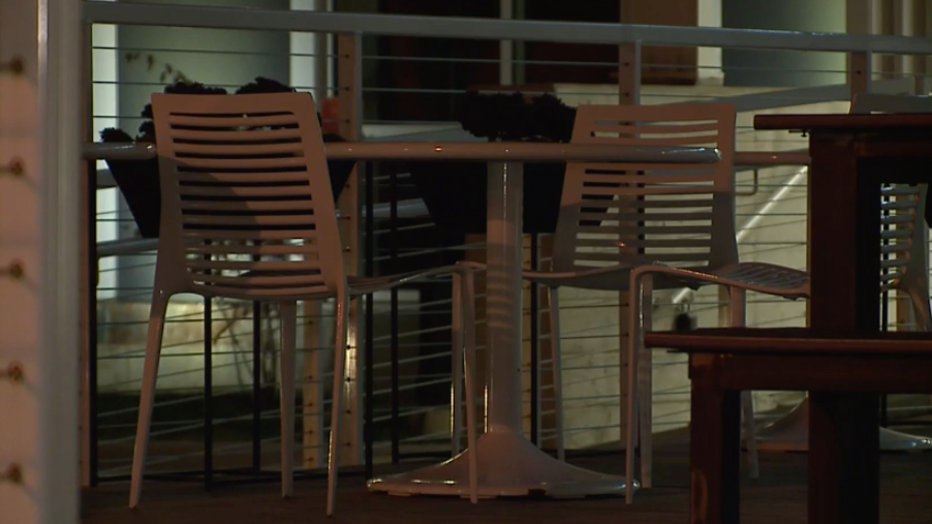 For outdoor events, up to 25 people can gather with social distancing measures in place. 
Weddings, funerals, religious and political events are an exception -- permitted to host up to 100 guests or 25% of the space's capacity. 
"The bottom line is we've been very careful about the spacing for things like that," McCabe said. "There's nothing we have scheduled that is beyond 25 percent because we've been so conservative about it."
While McCabe's safety plan has approved by the city's health department, he said he's being overly cautious to protect employees and guests. He also said he's looking ahead to better times. 
"We have to go with what we've got. The fact is we've got to get it under control," said McCabe. "You know the Roaring Twenties followed the last pandemic, so let's hope we're gearing up for the roar." 
Dance floors are prohibited under Order 4.2. 
Additionally, team sports are restricted to intra-squad and intra-school events, unless otherwise approved by the Milwaukee Health Department. 
"As we evaluate the metrics the Milwaukee Health Department monitors, it is clear we have entered a more dangerous period of COVID-19 infections," Interim Health Commissioner Marlaina Jackson said in a statement. "It is important that we take additional steps to protect the people of Milwaukee. Our goal is to get the indicators and gating criteria to head back in the right direction so we can move forward with reopening and moving Milwaukee forward."
Read the full order from the Milwaukee Health Department here: