5-year-old Milwaukee Girl Scout hopes to sell 40M boxes of cookies
MILWAUKEE - Girl Scout cookie season is here, and one member of Milwaukee Daisy Troop 37588 has a huge goal. Poet Pape hopes to sell 40 MILLION boxes.
Barbara Gibbs is on a mission to fulfill her daughter's aspirations.
"Selling cookies," said Pape.
The number of boxes Pape wants to sell is just as sweet as her favorite flavor of Girl Scout cookies.
"Raspberry Rally," said Pape.
Pape told FOX6 News and her mom that she had set a high goal this year: 40 million boxes.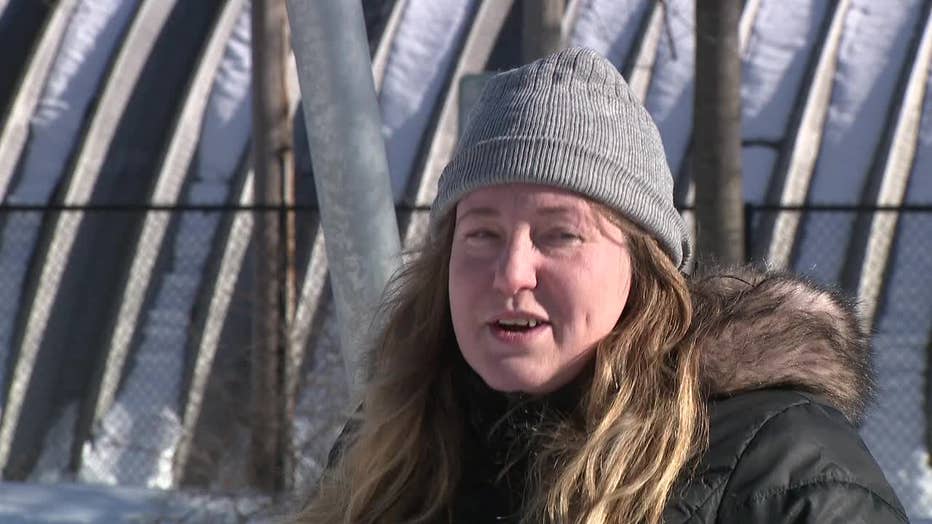 "I asked Poet what her goal was this year for selling Girl Scout cookies, and she set her goal pretty high," said Gibbs. "She wants to sell 40 million Girl Scout cookies."
This is Pape's first year in Girl Scouts. The 5-year-old made a sales pitch that her mom put in a local Facebook group to boost orders.
"She knows that it's a lot, and she knows it's going to take a lot and a lot of hard work to reach the goals that she has," said Gibbs.
Poet has a long way to go before reaching 40 million. Her greatest wish is to go camping and have every box benefit her Daisy troop.
"It's teaching her to be a sister and a friend and serve the community," said Gibbs. "To be caring and considerate."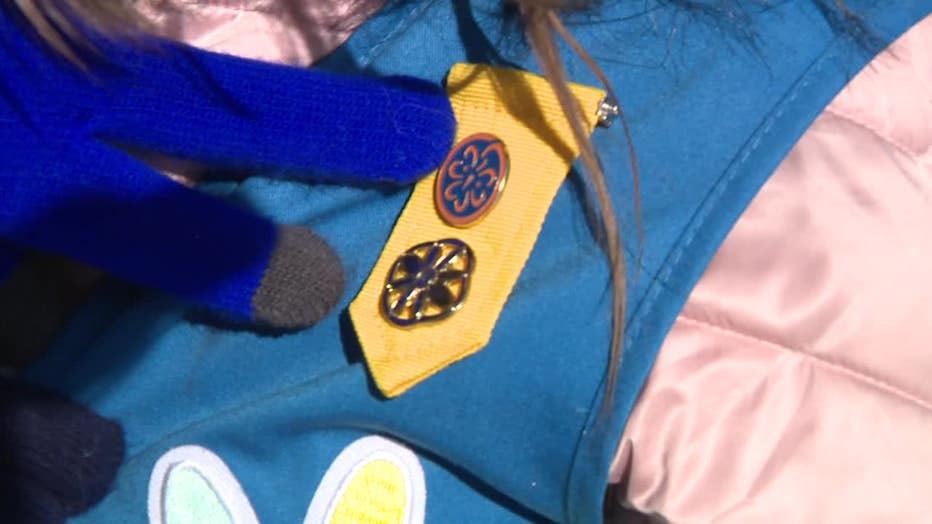 Gibbs will always support her daughter.
"I think it's important to be supportive of your daughter's goals, regardless of what they are," said Gibbs.
A girl scout in California holds the record with more than 32,000 boxes sold.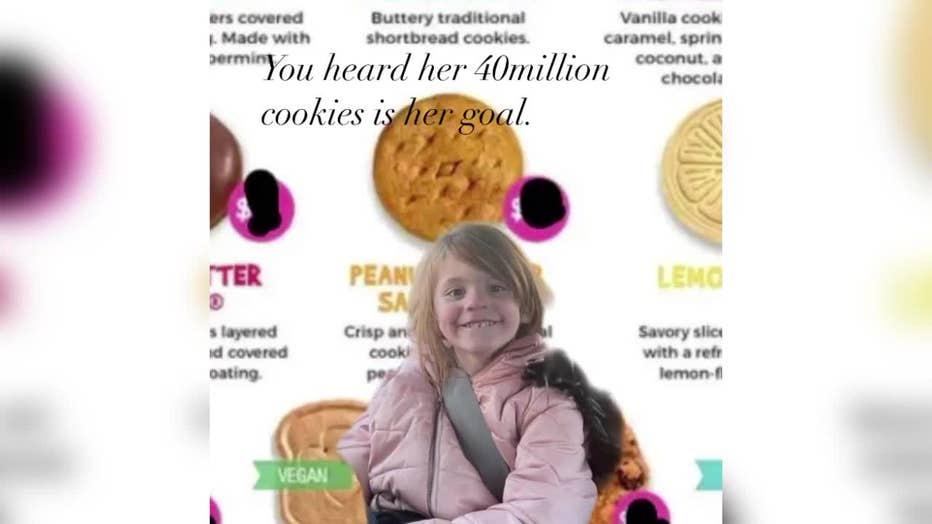 You can buy a box or several boxes of Girl Scout cookies here to help Poet reach her 40 million goal.
You can also purchase Girl Scout Cookies through the scouts' website.