FPC ties again in vote for new Milwaukee police chief
MILWAUKEE - The Milwaukee Fire and Police Commission voted 3-3 again Thursday night, Dec. 10 for the next Milwaukee police chief. 
The FPC last Thursday, Dec. 3 decided to defer the final vote in the police chief search until Dec. 10. Malik Aziz and Hoyt Mahaley -- two of the commission's three finalists -- each received three votes at that time, while a third candidate, Chris Davis, did not receive a vote.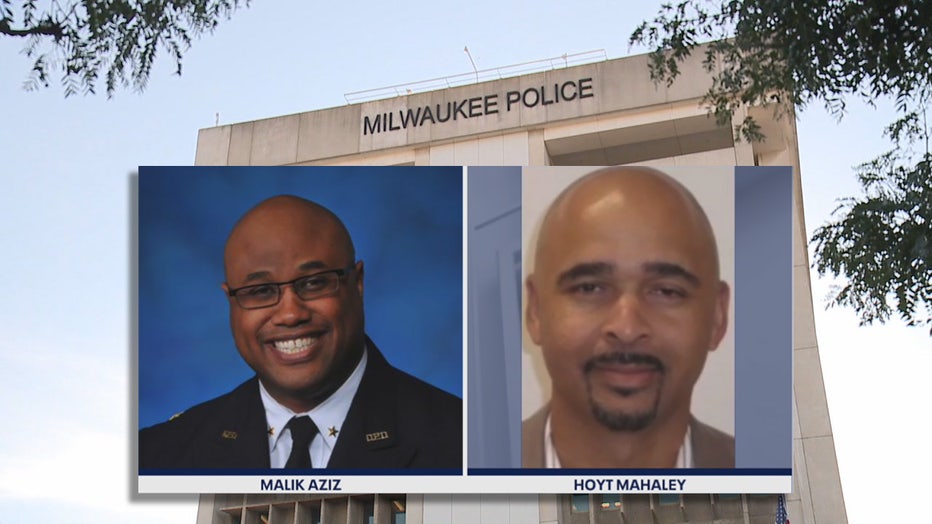 The item will be revisited on Jan. 7, 2021. By that time, it is possible that the understaffed commission will have a seventh commissioner who could break the tie. Acting Chief Michael Brunson had previously agreed to hold the position until a new chief is selected. He will retire later this month.
Fresh ideas presented by the candidates included plans to implement true community policing, restore trust in the Milwaukee Police Department and make the city a safer place, as discussed by the FPC in Thursday's meeting.
FOX6 News reached out to both finalists. Mahaley did not answer. Aziz, who is also in the running to become Dallas' next chief, said: "I'm delighted to still be in the running, that I didn't lose anything and I'm certainly disappointed that it's a tie and I didn't win anything, so it's bittersweet."
Statement from Milwaukee Mayor Tom Barrett:
"I appreciate how seriously the commission is taking this decision all while being transparent. Whether there is a seventh member or not, the current six committee members have a job to do and that's to select Milwaukee's next police chief. There will be consistent leadership at the Milwaukee Police Department while this decision is being made."
FREE DOWNLOAD: Get breaking news alerts in the FOX6 News app for iOS or Android
FPC information about the finalists 
Malik Aziz: Dallas Police Major was born and raised in Dallas and is currently the National Chair and Executive Director of the National Black Police Association and an instructor in Criminal Justice Police Leadership at DeSales University.
Hoyt Mahaley: FBI Supervisory Special Agent and former Police Officer for Milwaukee Police Department. He also attended Rufus King High School.