Milwaukee firefighters rescue driver that rolled dump truck
MILWAUKEE -- Milwaukee firefighters rescued a truck driver after a crash on Jones Island on Friday morning, April 27.

The dump truck rolled onto its side while driving over a mound of dirt and chunks of concrete.

The driver was stuck in the cab and had to be pulled out.

Nobody was hurt.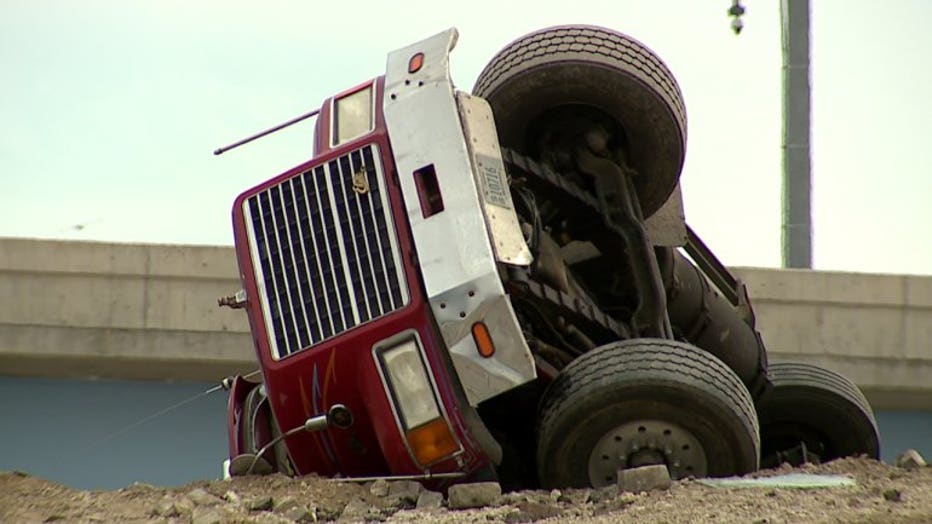 Dump truck rollover on Jones Island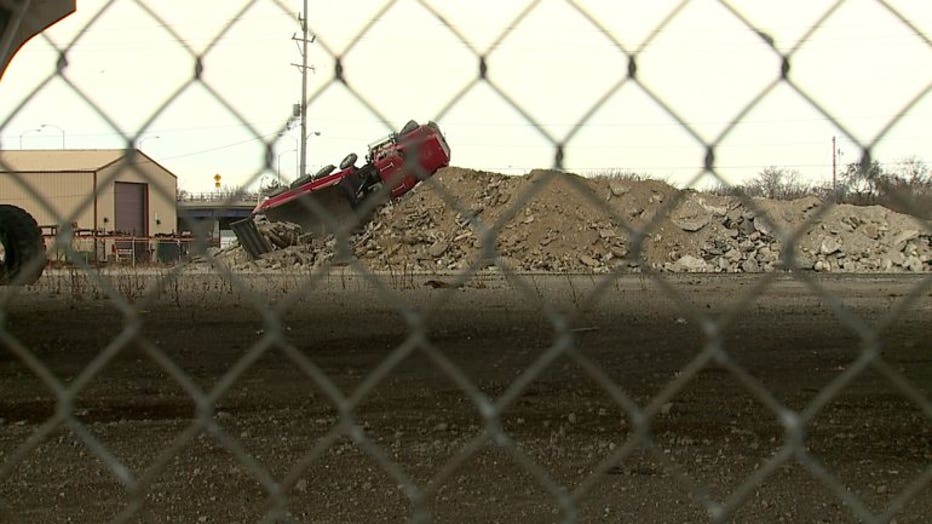 Dump truck rollover on Jones Island