Milwaukee County Zoo officials: Male Siberian tiger cub doing better after medical treatment
MILWAUKEE -- One week after officials with the Milwaukee County Zoo provided an update and new photos of three Amur (Siberian) tiger cubs -- born on September 14th at the zoo -- they said Wednesday, November 16th one of the cubs had to undergo medical treatment.

According to Zoo officials, the male tiger cub was recently taken to the "Animal Health Center" and is now being hand-raised by zookeepers.

It was discovered that the cub wasn't gaining as much weight as is considered normal -- and Zoo officials discovered he had an abscess on one of his legs.

He was treated by veterinary staff and as of Wednesday, November 16th, he was back at Big Cat Country -- gaining weight and loving meat!

Below is an ADORABLE new photo of the male tiger cub, shared by Zoo officials Wednesday:



The three tiger cubs, two girls and the boy turned two months old on Monday, November 14th!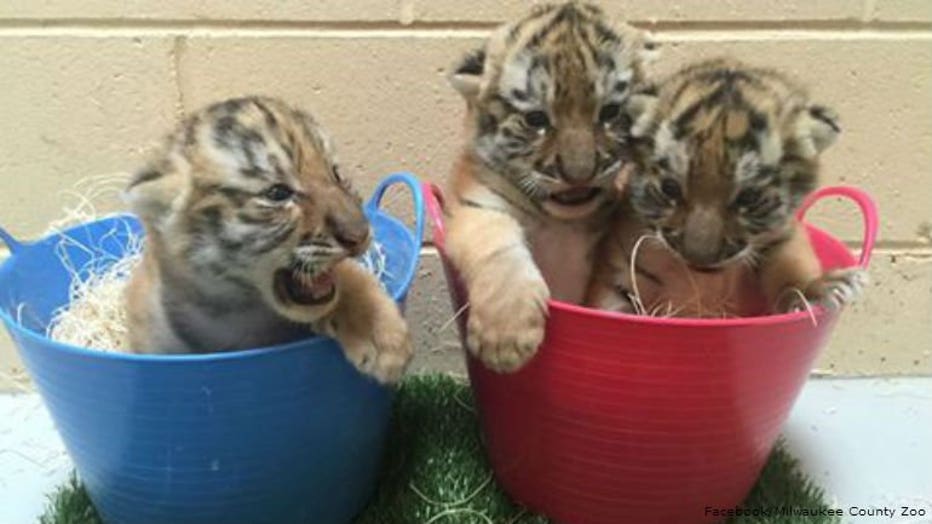 Siberian Tiger Cubs at the Milwaukee County Zoo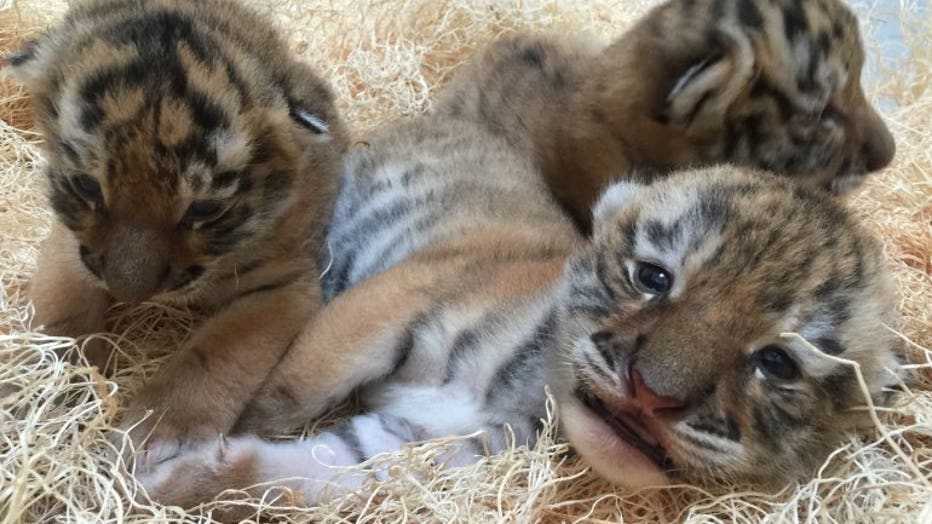 Tiger cubs born at Milwaukee County Zoo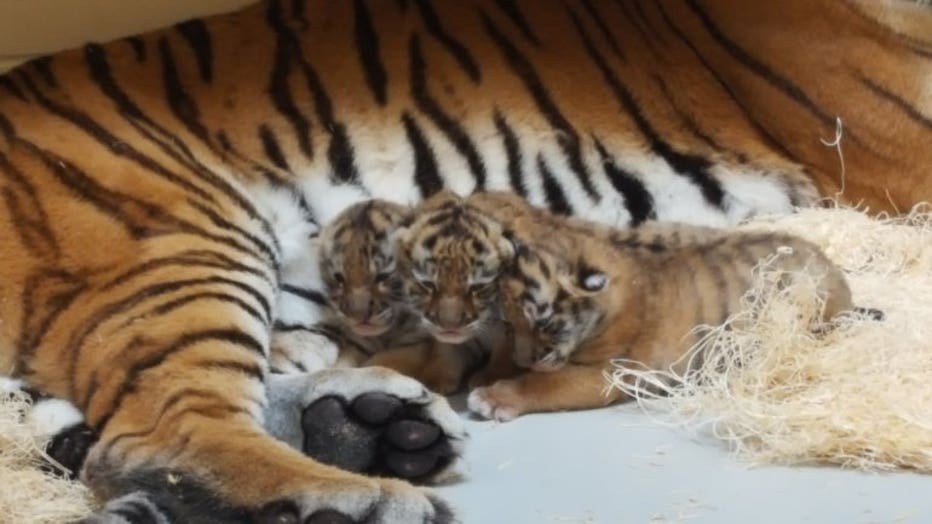 Tiger cubs born at Milwaukee County Zoo


Zoo officials say they're hopeful the cubs will be available for viewing by the public at the zoo by the end of November.

The last tiger litter born at the Milwaukee County Zoo was in 2009.