Milwaukee County Zoo: Green anaconda welcomed, longest snake at zoo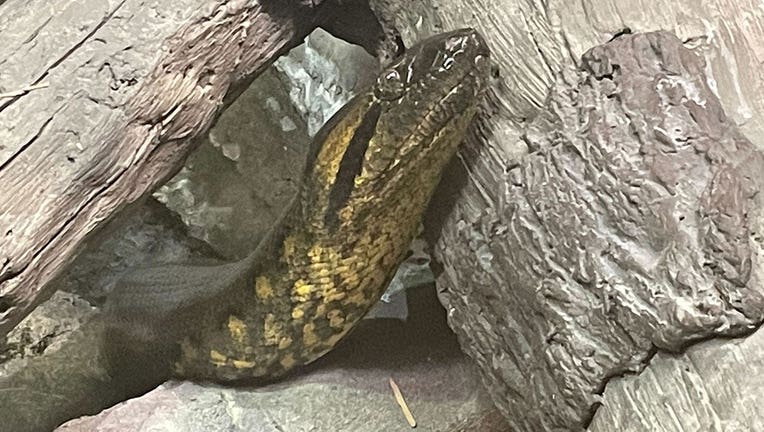 article
MILWAUKEE - The Milwaukee County Zoo announced on Thursday, Jan. 26 the arrival of a green anaconda named Olive to its Aquatic & Reptile Center.
At 15.2 feet, Olive takes the crown as the longest snake that has ever been in the Milwaukee County Zoo's population.
A news release says Olive arrived last fall from the Henry Vilas Zoo in Madison and is completing the standard quarantine period in the habitat due to her larger size (120 pounds), rather than at the Zoo's Animal Health Center.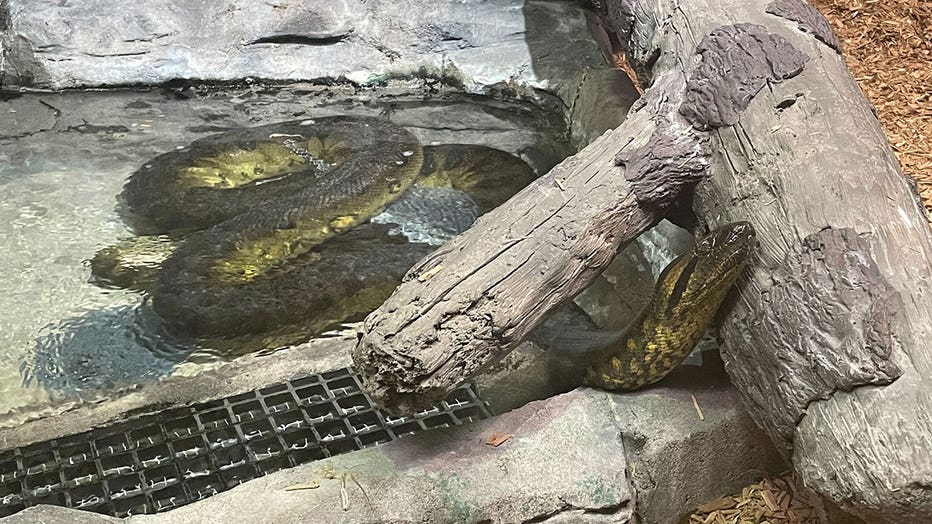 The Madison zoo had another green anaconda, and over the years, realized the habitat was not offering both snakes enough space to express natural behaviors.
SIGN UP TODAY: Get daily headlines, breaking news emails from FOX6 News
Zookeepers say Olive is settling in nicely; animal care staff follow a large constrictor protocol in which three zookeepers must be present when they're working with her in the habitat.
MORE PICTURES
Olive the green anaconda (Credit: Milwaukee County Zoo)
Anacondas are found in the Amazonian rainforest as well as the forests of Central America. Officials say they eat deer, monkeys, and capybara, as well as birds, fish, and turtles. They are the heaviest snakes in the world, reaching up to 500 pounds and 30 feet long. Known as water boas, anacondas can stay submerged for more than ten minutes.