Milwaukee County Zoo; Gentoo Penguin hatches
MILWAUKEE - The Milwaukee County Zoo is excited to announce the hatching of a Gentoo penguin Dec. 17.
The chick was 107 grams on its hatch date -- on Dec. 21 it weighed 200 grams. 
The chick was hatched to parents Fiona and Oscar. The chick doesn't yet have a name, and its sex will be determined by a blood sample taken when it's about 1 to 3 months old.
Guests are encouraged to visit the Aviary to see the chick now, as around mid-January, the chick will be off exhibit for "fledging," where zookeepers will teach it how to eat on its own and participate in scale training.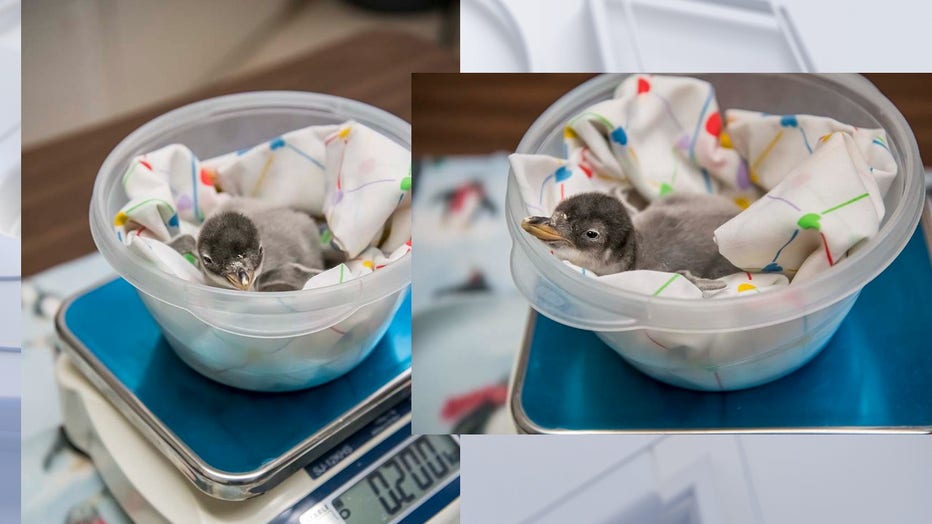 By the time its reintroduced to the public about 4 to 6 weeks later, after its waterproof feathers come in, it will be hard to tell it apart from its parents!
SIGN UP TODAY: Get daily headlines, breaking news emails from FOX6 News
Gentoos are native to Antarctica and are listed as Stable in the wild. Zookeepers describe them as very curious, active birds who are always up to something!