Milwaukee County Sheriff-elect Earnell Lucas reveals his all-women senior staff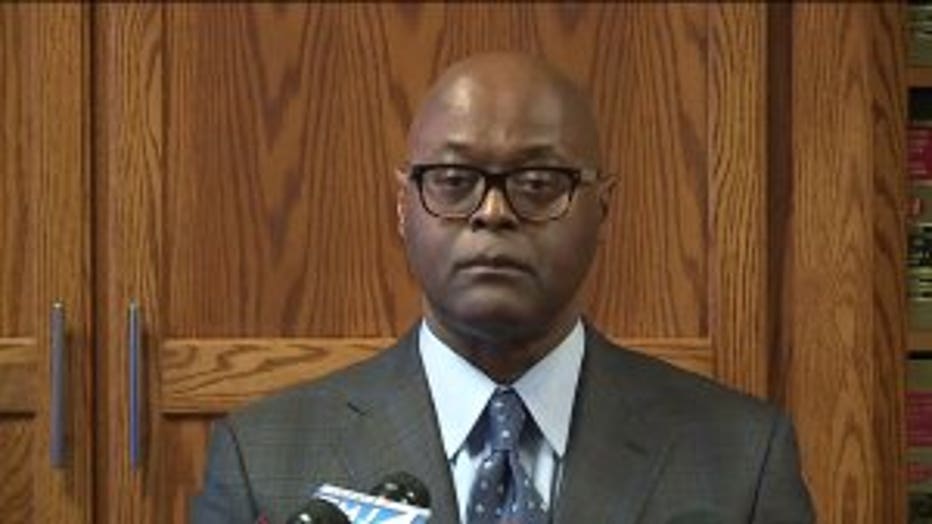 MILWAUKEE -- There will soon be a new sheriff in town and he's establishing his team. Milwaukee County Sheriff-elect Earnell Lucas named on Thursday, Nov. 29 leaders to executive positions in the Milwaukee County Sheriff's Office.

In announcing the appointments, Lucas noted that they are all competent, qualified people and it is also noticeable that they are all women.

When Earnell Lucas was elected sheriff, he had set goals in mind: restore honor, integrity and trust back to the sheriff's office, as well as deliver the level of service residents of Milwaukee County deserve.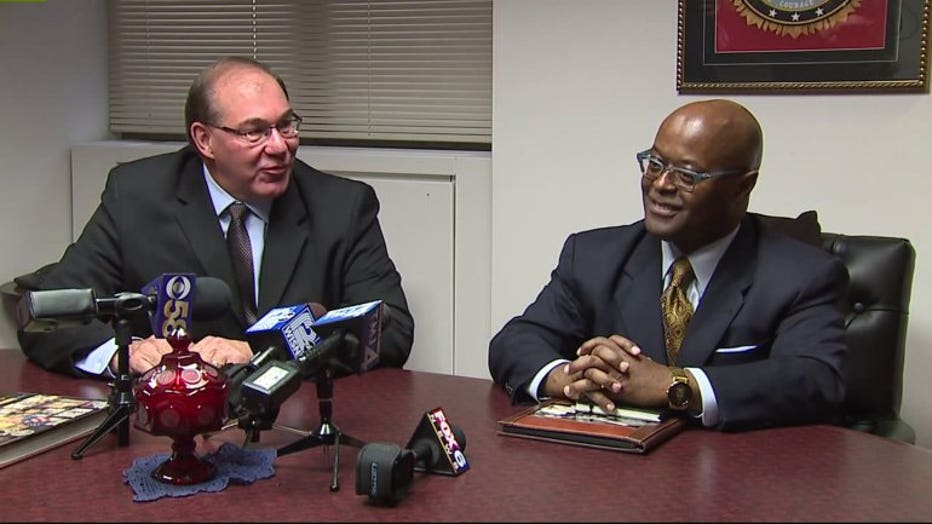 Richard Schmidt, Earnell Lucas


"More importantly to appoint commanders and leaders in the organization who will be committed, dedicated to the organization and to the people of Milwaukee County," said Lucas.

Lucas announced the appointments of Denita Ball as Chief Deputy Sheriff, Faithe Colas as Director of Public Affairs and Community Engagement and Molly Zillig as Chief Legal and Compliance Officer.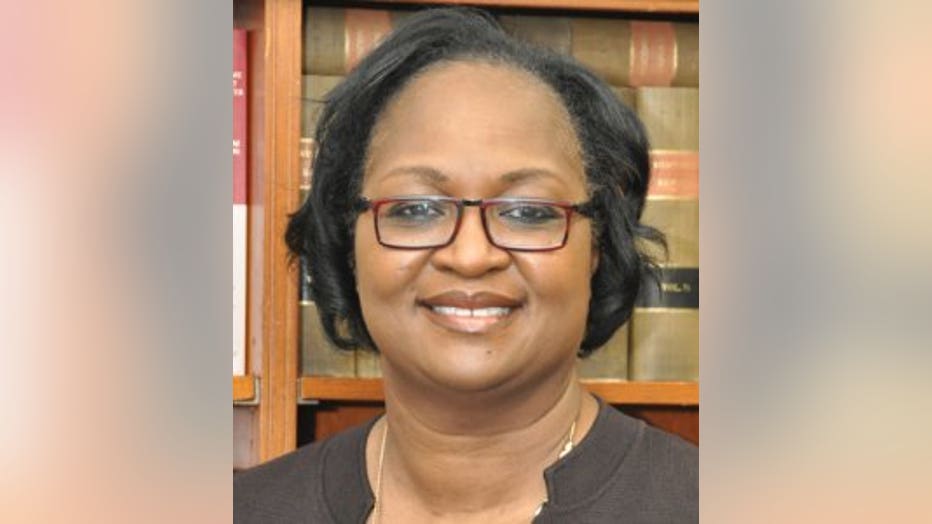 As Chief Deputy Sheriff, Ball will oversee the day-to-day operations of the Sheriff's Office. A retired deputy inspector in the Milwaukee Police Department, Ball served as the field commander responsible for all department operations during evenings, weekends and holidays. She previously commanded the Professional Performance Division, the Sensitive Crimes Unit, the Neighborhood Task Force and Police District Four. Ball holds a PhD in Educational Leadership from Cardinal Stritch University and directed the Criminal Justice Program for Bryant & Stratton College's three Milwaukee-area campuses.

"I never left law enforcement so it's great to be an active part of the community again," Ball said.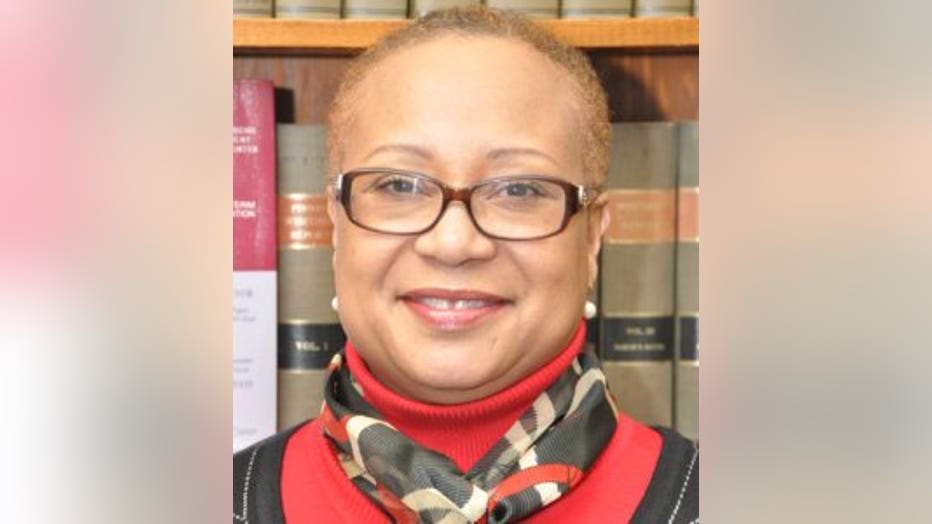 As Director of Public Affairs and Community Engagement, Colas will coordinate community outreach, constituent services and media relations for the Sheriff's Office. Colas, who currently served as assistant divisional director of development for The Salvation Army, continues a thirty-year career in communications and public relations. Colas is the retired publisher of the Milwaukee Courier and president of VonCommunications, founded by her late husband, radio host and political commentator Eric Von.

"Faith is someone that I have the utmost confidence in that she can help us and help me restore the confidence and trust back with the community," Lucas said.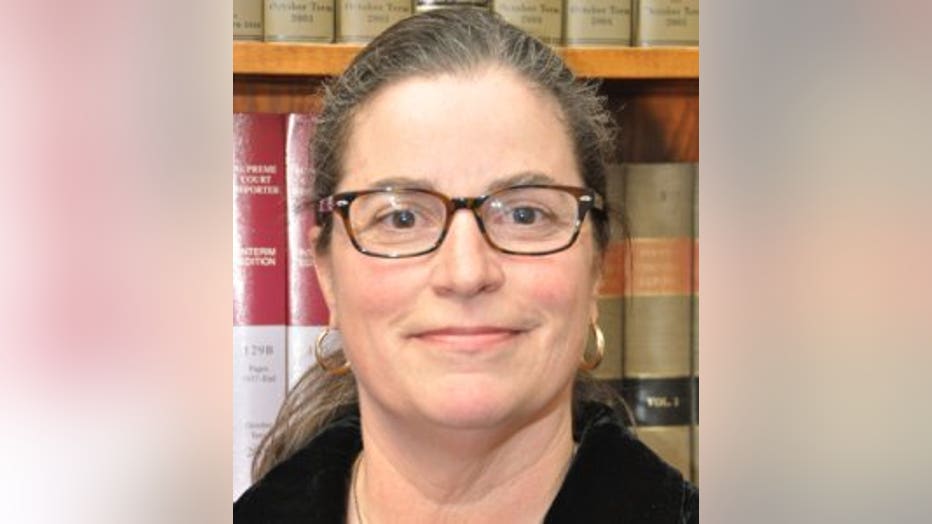 As Chief Legal and Compliance Officer, Zillig will oversee policy development, professional standards and training for the Sheriff's Office. In her current role as Assistant Corporation Counsel with the Milwaukee County Office of Corporation Counsel, Zillig has represented the Sheriff's Office in litigation and provided legal counsel to the agency. Previously, Zillig was a law clerk to the late Court of Appeals Judge Ralph Adam Fine and an attorney in private practice.

"What Molly will do is ensure that we do two things. That we do the right things and two that we do things right," said Lucas.

Earnell Lucas was elected as the 65th Sheriff of Milwaukee County on Nov. 6. He served 25 years in the Milwaukee Police Department and retired as a captain and district commander. He currently serves as Major League Baseball's Chief Liaison of Security and Investigations for the National Association of Professional Baseball Leagues.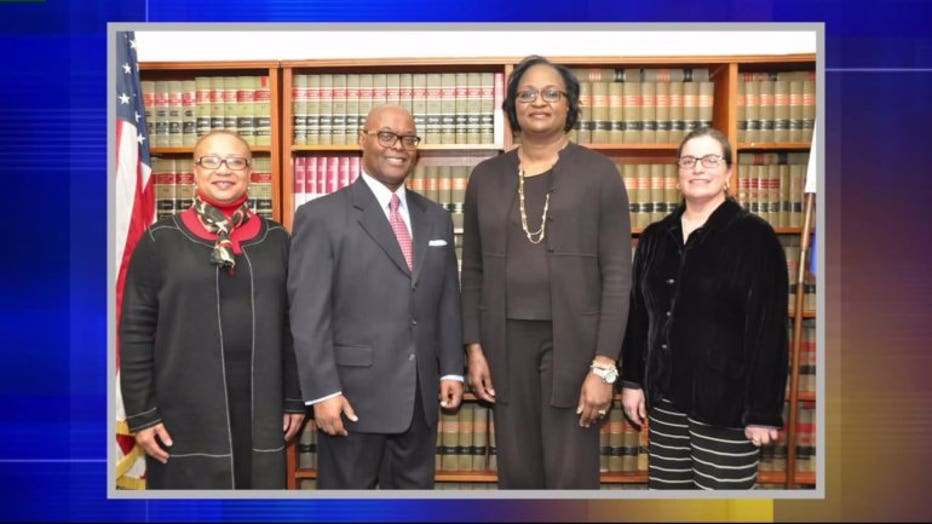 Lucas says Acting Sheriff Schmidt and his staff have committed to making the transition smooth and commended him for the work he has done.

"I know when he hands it off to me in Jan. 7, 2019 it's going to be a much better organization than the one he inherited," Lucas said.