Milwaukee County officials reverse course on homeless shelter cuts after public outcry


MILWAUKEE -- A top Milwaukee County official on Monday, December 11th pledged to maintain homeless shelter funding at current levels, ending a showdown over a proposed $200,000 cut.

County Executive Chris Abele had reduced the amount of several contracts with shelters after the Milwaukee County Board of Supervisors mandated $15 million in countywide cuts in November without specifying what should be eliminated. The contracts came before the board's Finance and Audit Committee on Monday and drew criticism from supervisors and advocates for the homeless.

After a three-hour discussion that was headed toward an impasse, Abele's acting Health and Human Services director suddenly told board members that she would make no funding cuts to shelters.

"We can restore this (funding). What we will be doing is, we will be going into 2018, and will have a budget that has a deficit of 200,000," said acting director Jeanne Dorf to the surprise of some supervisors. "We can go ahead and manage to that."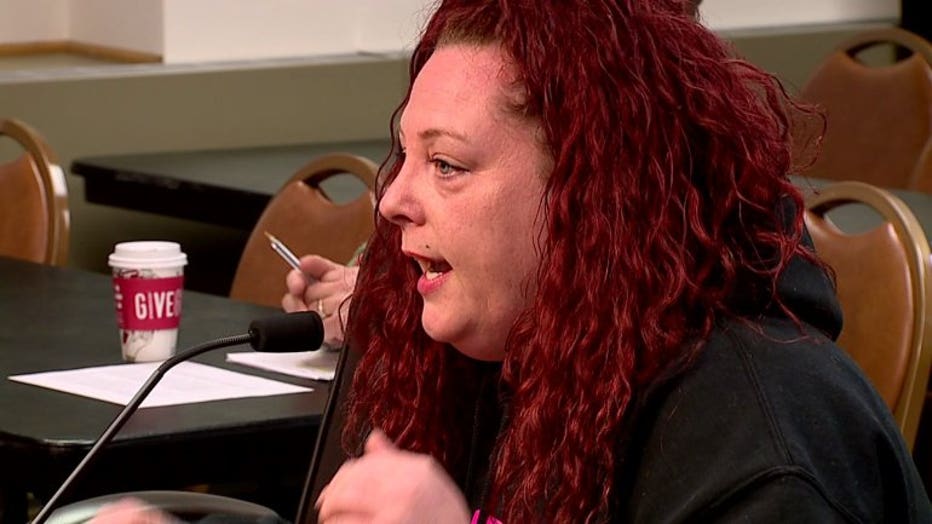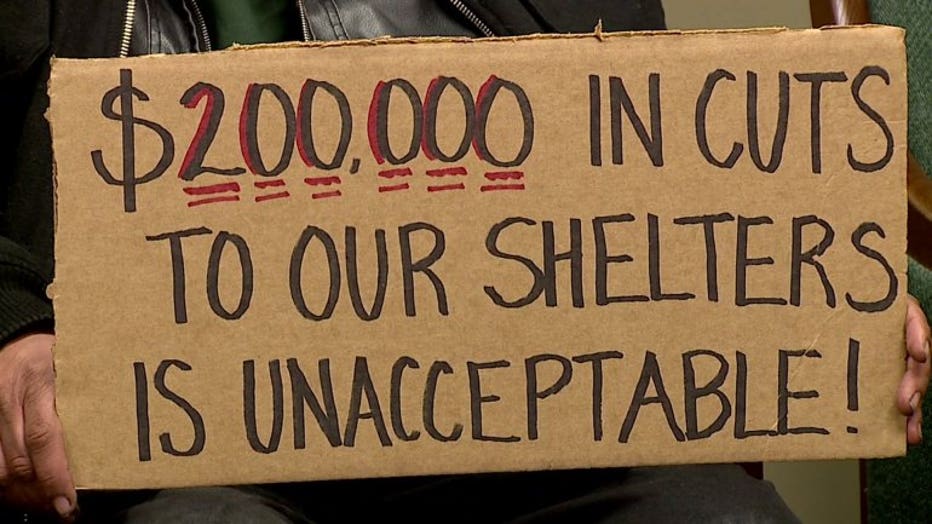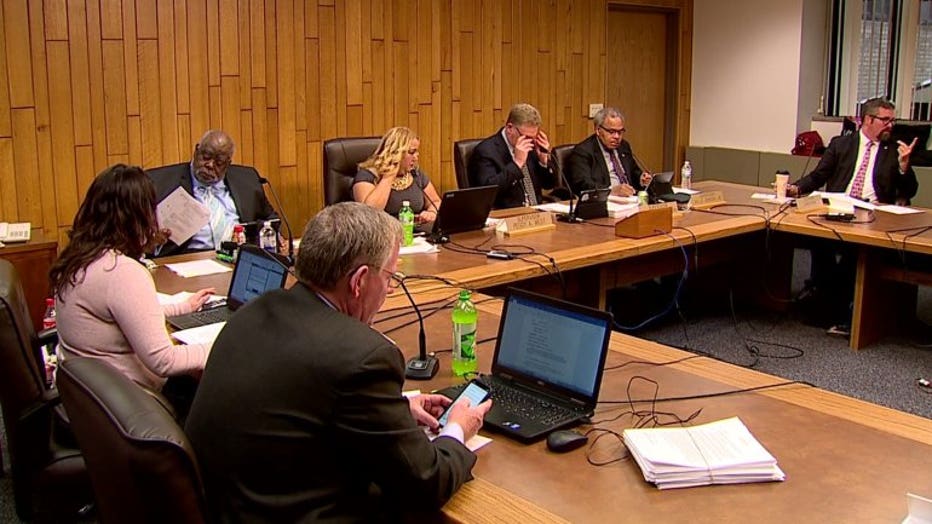 Activists had sought to reverse the cuts and said they would not engage in the blame game county officials were playing.

"I should be working, and I'm listening to you all point fingers back and forth. It's his fault. It's her fault. It's his fault. It's his fault. Come to their funerals after they all freeze to death and then tell us whose fault it is," said Eva Welch of Street Angels Milwaukee, a group that provides help to the homeless.

The showdown over homeless shelter funding was the first in what could be a long string of disagreements over cuts to popular programs.

In September, Abele proposed a budget that relied on doubling the county's wheel tax to $60 from $30, which the board rejected. Supervisors instead voted 15-3 to impose across-the-board cuts, even after Abele's administration warned in a late October memo that doing so would result in a $200,000 reduction to homeless shelter contracts, among other things.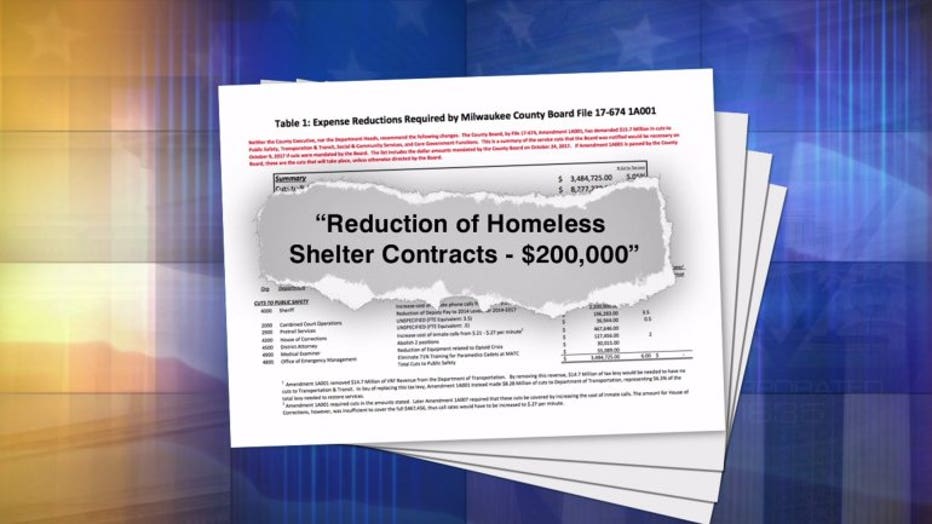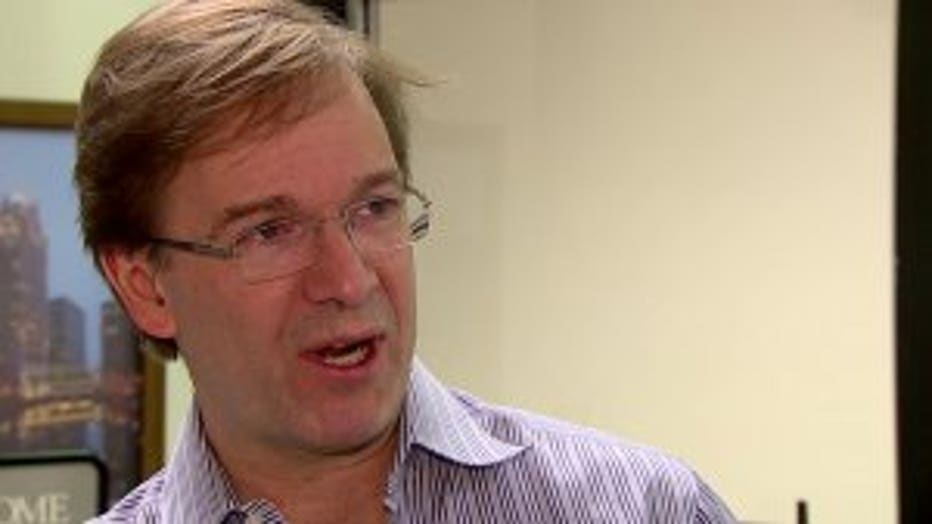 Milwaukee County Executive Chris Abele


"We fill this in, it's gotta come from somewhere else," Abele said in an interview Monday in his courthouse office. "The fact that we're in this situation in the first place of having to cut a great service is not my budget. My budget would've maintained service for all of these."

This week, Abele again offered legislation doubling the wheel tax to $60 as a potential fix to Milwaukee County's budget woes, but board members said the measure was a nonstarter.

Board members accused Abele of mismanaging resources to necessitate the cuts to emergency shelters. They pointed to a $75,000 contract with a search firm to find a replacement for Health and Human Services Director Hector Colon, who left the job this summer.

"($75,000) on a headhunter, but you think you should cut homeless shelters? It's unconscionable," said Theo Lipscomb, the county board chairman.

Abele said the headhunter contract wouldn't have been necessary if the county board hadn't slashed the salaries of several of his top administrators, forcing some to look for work in the private sector or in suburban municipalities.

"If the board is concerned about $75,000 for a search firm, maybe they should've thought of that before they cut the salaries of a whole bunch of cabinet heads, three of the five we've lost since then," Abele said.