Milwaukee County Bus Rapid Transit; riders invited to attend meetings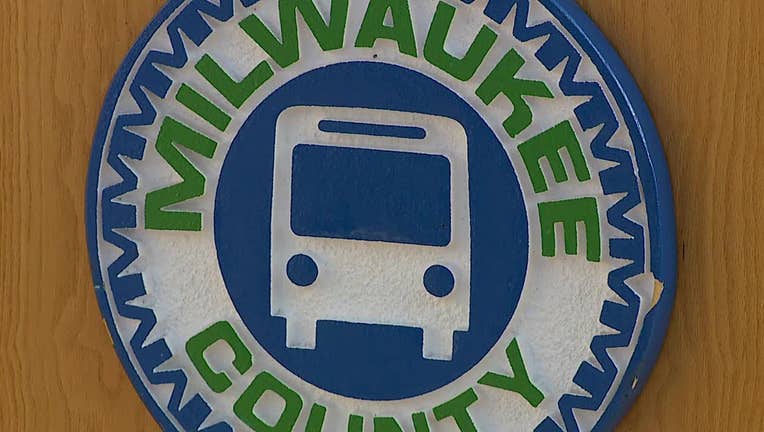 article
MILWAUKEE - Milwaukee County Transit System (MCTS) invites riders to attend community education meetings in March to learn more about the new CONNECT 1 Bus Rapid Transit (BRT) line which starts service June 4.
Transit planners plan to explain adjustments to other routes in the MCTS system that will intersect with the CONNECT 1 BRT. Attendees will have an opportunity to ask questions related to navigating these new services.
Riders have three meetings to choose from: One virtual lunch hour meeting and two in-person meetings in March.
Virtual Meeting
Thursday, March 9, Virtual Meeting @ 12:00 p.m.-1:00 p.m. (click here to register)
In-Person Meetings
Tuesday, March 14 @ 5:30-6:30 p.m. at Mitchell Street Library located at 906 W Historic Mitchell St, Milwaukee, WI 53204 (click here to register)
Saturday, March 18 @ 12:00 p.m.-1:00 p.m. at MCTS Administration Building located at 1942 N 17th St, Milwaukee, WI 53205 (click here to register)
SIGN UP TODAY: Get daily headlines, breaking news emails from FOX6 News
The start of CONNECT 1 BRT also presents an opportunity to improve the reliability of service on adjacent routes and make them easier to understand: 
GoldLine – The CONNECT 1 BRT will replace GoldLine (Wisconsin Avenue) service along Wisconsin Avenue and Bluemound Road between downtown and the Milwaukee Regional Medical Center (MRMC). In addition, Route 30 (Sherman – Wisconsin) will replace GoldLine service from downtown to UWM. Finally, GoldLine service from the MRMC to Brookfield Square will be replaced with an extension of Waukesha Metro Route 1 (Brookfield – Waukesha). The GoldLine name itself will be retired.
Route 14 (Forest Home – Humboldt) – Route 14 will be modified into two separate routes to improve reliability and on time performance. New Route 14 (Humboldt Blvd) will primarily serve Humboldt Boulevard between Bayshore and downtown. New Route 24 (Forest Home Avenue) will primarily serve Forest Home Avenue between Southridge and the MCTS Administration Building on 17th & Fond du Lac. Both routes will serve stations on the CONNECT 1 BRT line.
BlueLine (Fond du Lac Avenue) – The BlueLine will be shortened to end at Marquette University (16th Street & Wisconsin Avenue) instead of the downtown Intermodal Station. Riders will continue to enjoy high frequency service.
Route 21 (North Avenue) – Route 21 service will be expanded so buses run year-round on Downer Avenue between North Avenue and UWM. Route 21 will continue to provide riders with high-frequency service.