Milwaukee County Board chairman calls for referendum on proposed $60/year "wheel tax"
MILWAUKEE -- Milwaukee County Board Chairman Theo Lipscomb is calling for an advisory referendum on a proposed $60 wheel tax that is part of Milwaukee County Executive Chris Abele's 2017 budget.

Lipscomb said in a statement after hearing from residents on the wheel tax during a public hearing on the proposed budget on Monday, October 31st, he wants a referendum "to allow all Milwaukee County voters an opportunity to have their voices heard on the issue."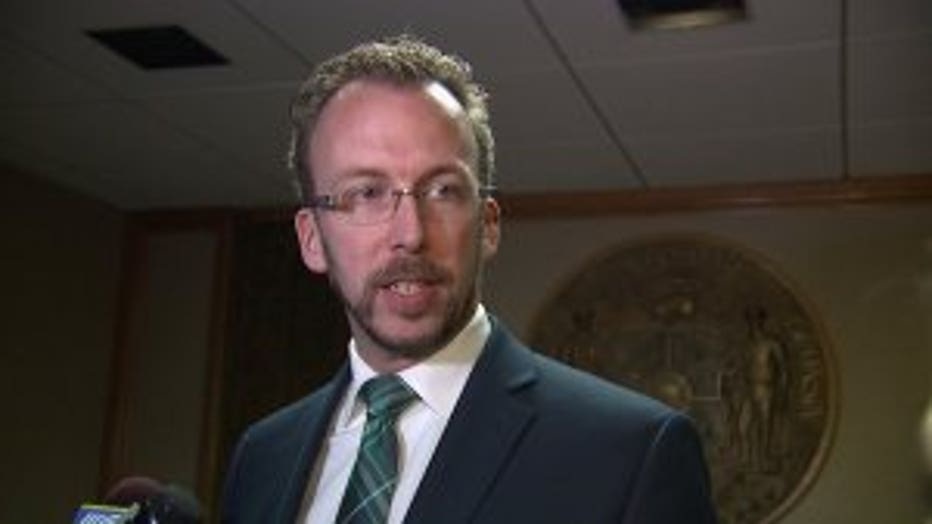 Theo Lipscomb, Milwaukee County Board chairman


"We should let the residents vote on whether or not a $60 wheel tax is the right way to fund our transportation budget in the future. County Executive Abele introduced his $60 wheel tax proposal with very little time for the public to consider it, and he failed to sell it to the citizens of Milwaukee County. Supervisors have listened to our constituents' concerns about Abele's $60 wheel tax, and balanced those concerns with the need for revenue by proposing to cut the wheel tax in half, from $60 to $30, and to cut expenditures by $13.6 million for 2017. The referendum question would read 'Do you support County Executive Abele's proposal for a $60 Vehicle Registration Fee (wheel tax) to provide designated funding for transit and transportation-related projects?' A referenda question on the April 2017 general election ballot provides County Executive Abele an opportunity to sell his $60 wheel tax proposal to the public," Lipscomb said in a the statement.

Some in Milwaukee County want elected officials to "park" the proposal.

Milwaukee County Supervisors on October 31st fired back with an alternative to Abele's proposed $60/year vehicle registration fee to help cover transportation costs -- proposing a $30/year fee.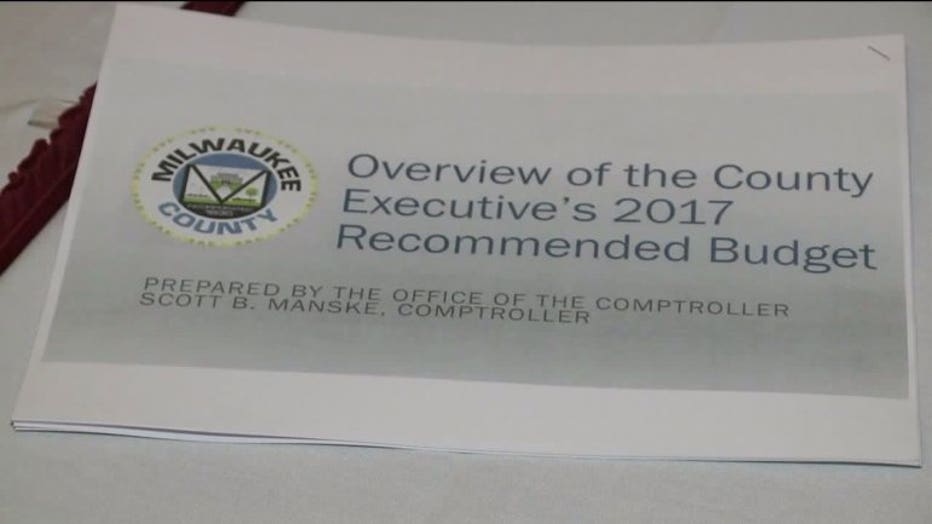 Public hearing on 2017 Milwaukee County budget


"I`m here to object to either a $30 wheel tax or $60 wheel tax," Carol Eastman said during Monday's public hearing.

Many during the public hearing on the 2017 Milwaukee County budget focused on what Abele has called the "single most important issue" in his budget.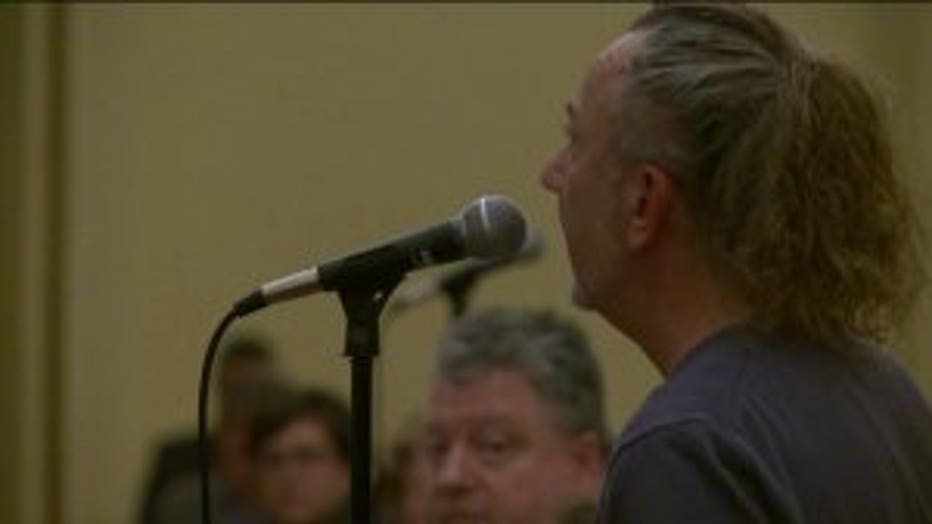 "Because we`re going to need it. Otherwise, we`re going to have to face some really dire choices," Abele said.

"I am more than willing and happy to pay $60 to support mass transit," a Milwaukee County resident said.

"As much as we all hate to pay taxes, this great country was built on taxes," a Milwaukee County resident said.

Abele has proposed a $60/year vehicle registration fee to cover items like road maintenance and repairs. County supervisors proposed a $30/year alternative on Monday morning.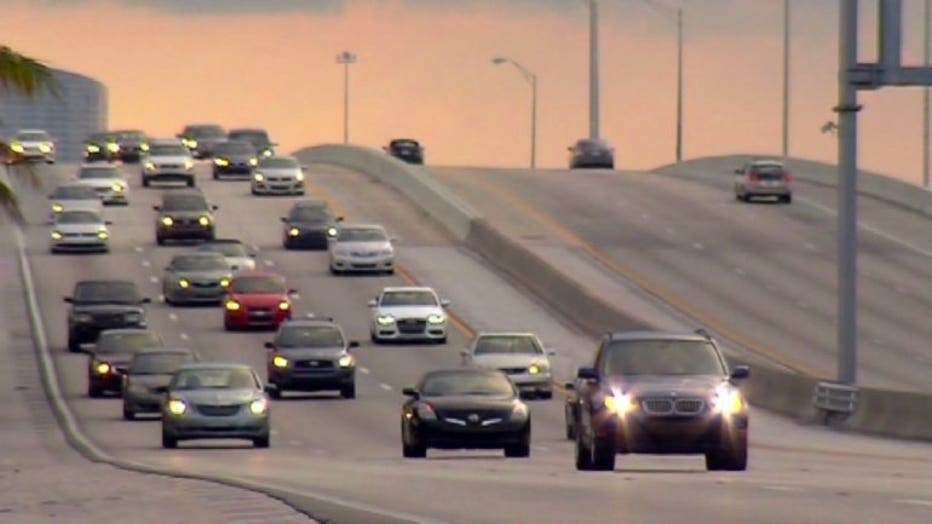 "I think we`re getting as much as possible at $30," Milwaukee County Supervisor Sheldon Wasserman said.

Wasserman said some sort of fee increase is needed to avoid bus fare hikes and cuts to routes.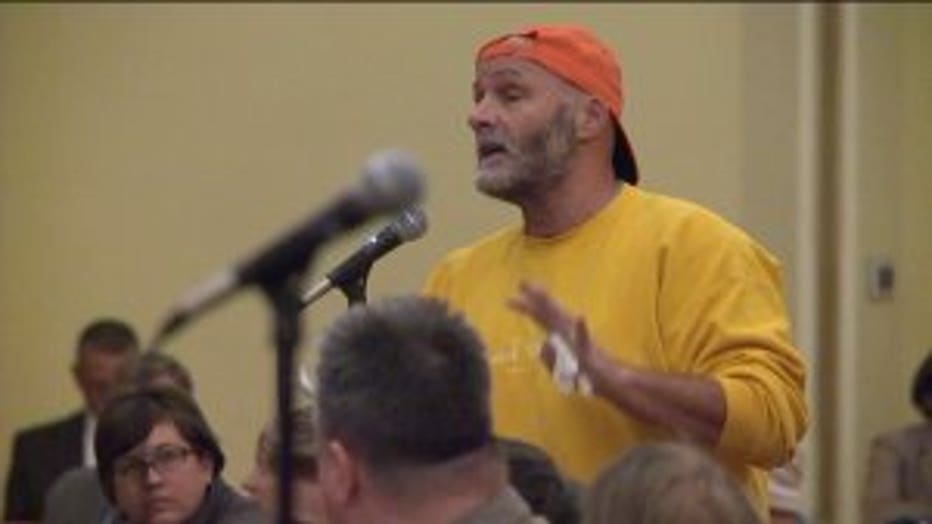 "Sometimes you have to bite the bullet and you have to pay for services," Wasserman said.

But others, like Supervisor Michael Mayo joined a chorus of citizens opposed to the idea.

"I don`t support a $30 or a $60 wheel tax," Mayo said.

"No new things until you`ve paid for the old things," a Milwaukee County resident said.

If passed at $60/year, city of Milwaukee residents stand to pay the most. They would pay the $75 state vehicle registration fee, a $20 city of Milwaukee wheel tax and possibly, the $60 vehicle registration fee.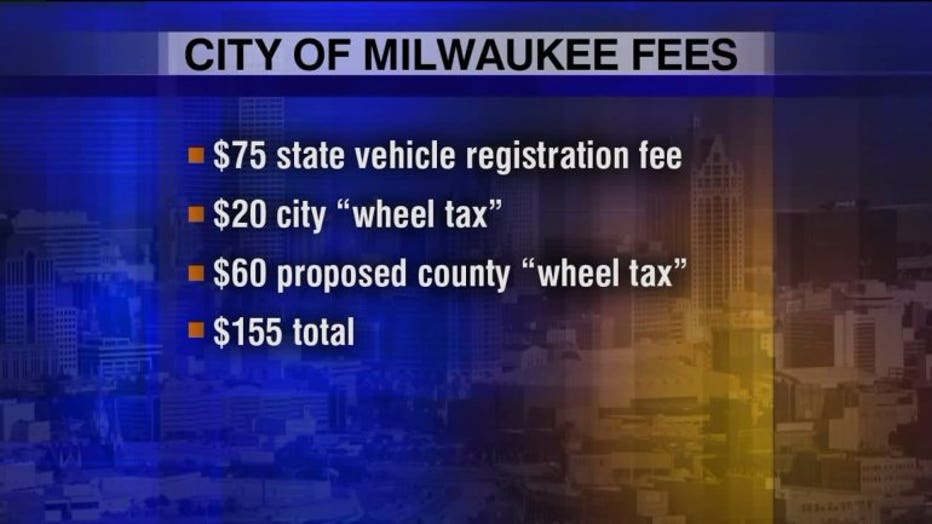 Abele was invited to Monday evening's public forum, but he did not show up. Instead, several of his staff members represented him at the hearing.