Milwaukee Common Council overrides Barrett veto, asks state for power to fire police chief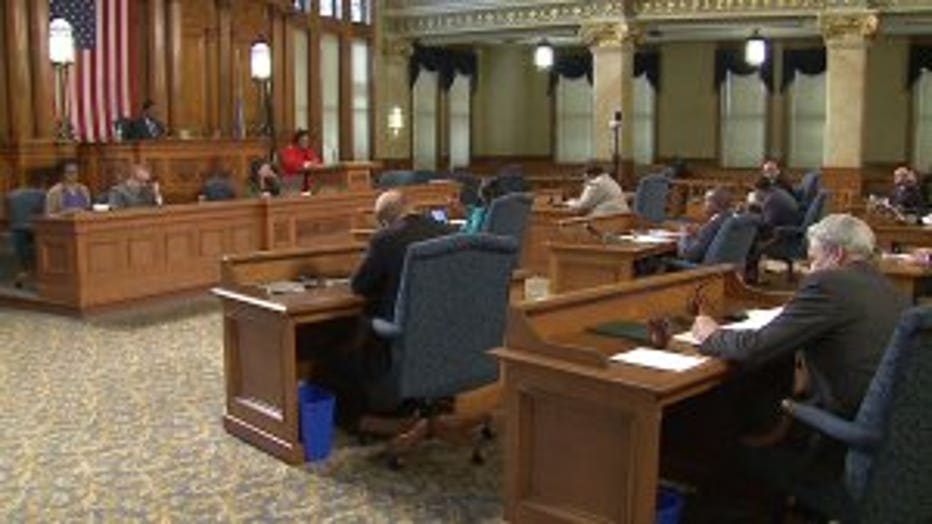 MILWAUKEE -- The Milwaukee Common Council on Tuesday, November 7th took another swing at Police Chief Ed Flynn.

Council members voted 10-5 -- the minimum number needed -- to override Mayor Tom Barrett's veto of a council plan to get the power to fire Flynn. Council President Ashanti Hamilton was the decisive vote, having opposed the measure when it was raised in October before flipping his vote Tuesday.  He said he was reflecting the "strong will" of the council on the issue.

"They very rarely agree on a whole bunch of things, but they agreed on this," Hamilton said in an interview inside council chambers.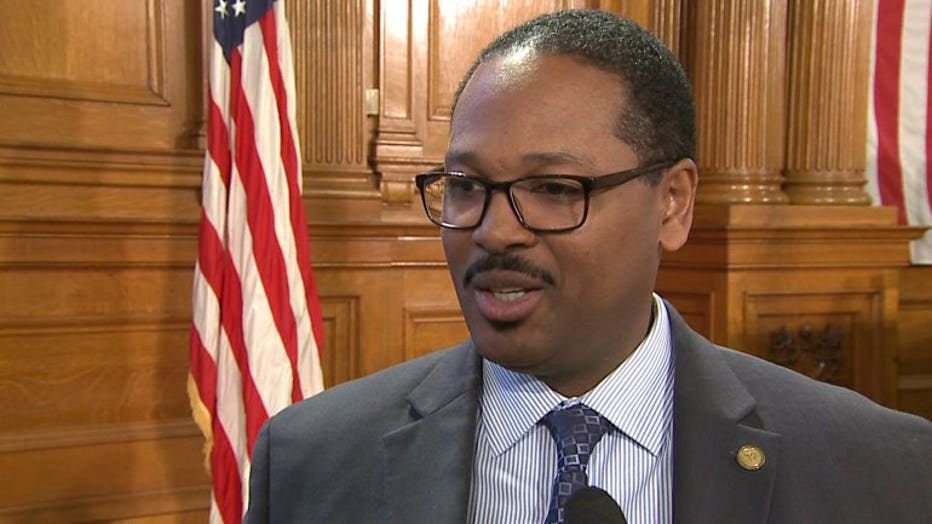 The city's Fire and Police Commission currently has control over both the fire and police chiefs' jobs. Any change would require state approval, and one Republican state senator said after Tuesday's vote that he was crafting a plan to give the council limited authority.

Council members have feuded with Flynn in recent months over the city's high violent crime rate, a Flynn policy that restricted when officers can pursue fleeing drivers, and how his department was addressing reckless driving. Flynn declined to comment Tuesday.

Barrett criticized the vote, saying the chief would suddenly have 15 aldermen as bosses.

"The council took a step backwards today by trying to inject more politics into the police department," Barrett said.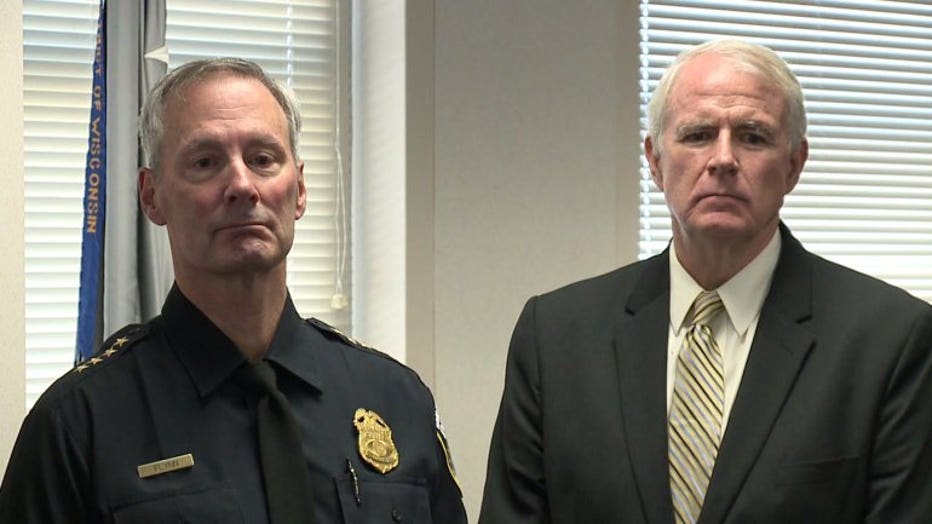 Chief Ed Flynn, Mayor Tom Barrett


The plan got mixed support at the state Capitol.

State Sen. Duey Stroebel said he was working on what he described as a "compromise bill." Under the bill, which has not been circulated for co-sponsorship, a two-thirds majority of the council could force the Fire and Police Commission to review a police or fire chief for termination, suspension or reprimand, said Ethan Hollenberger, a spokesman for Stroebel.

The commission would retain the ultimate authority to decide the chiefs' future.

"I've been working with Milwaukee stakeholders to give the Common Council some authority in this regard," Stroebel, R-Saukville, tweeted Tuesday afternoon.

A fellow Republican, state Sen. Van Wanggaard, said in late October that he would block any legislation that aimed to give the Common Council authority over the chief.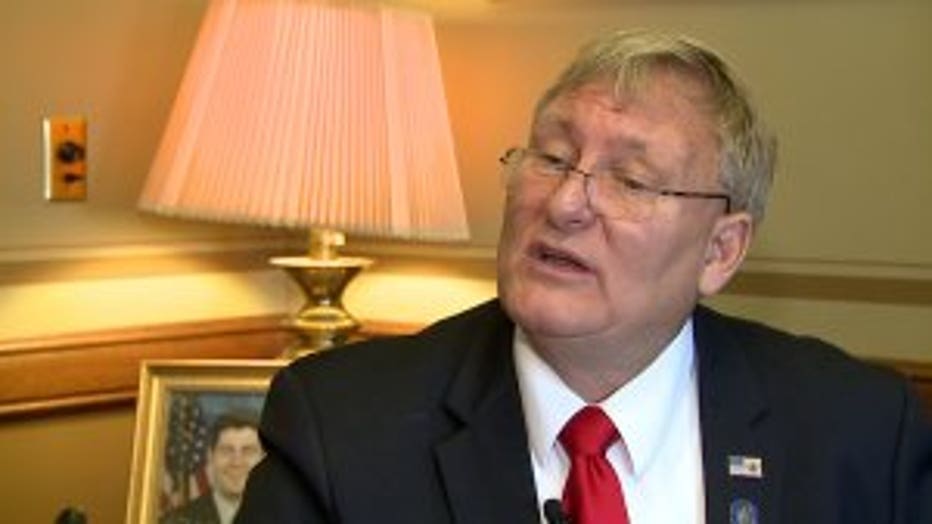 "They're not getting it," said Wanggaard, a former member of Racine's Police and Fire Commission. "As long as I'm here, they're not going to get it."

Republican Assembly Speaker Robin Vos appeared more open to the idea. Through a spokeswoman, Vos said he understood the council members' concerns about crime and looked forward to hearing both sides.

Alderman Tony Zielinski said he's been focused on Tuesday's vote, not on lobbying state lawmakers about this plan. He said he'd be open to a potential compromise that would give the council the power to confirm future chiefs after the mayor appoints them.

Zielinski has criticized Barrett for proposing a budget that eliminates 33 police positions, and said Flynn did little to speak up for his department.

"The police chief doesn't say one word about that," Zielinski said in an interview. "That's because the political connection between the mayor and the police chief is too great."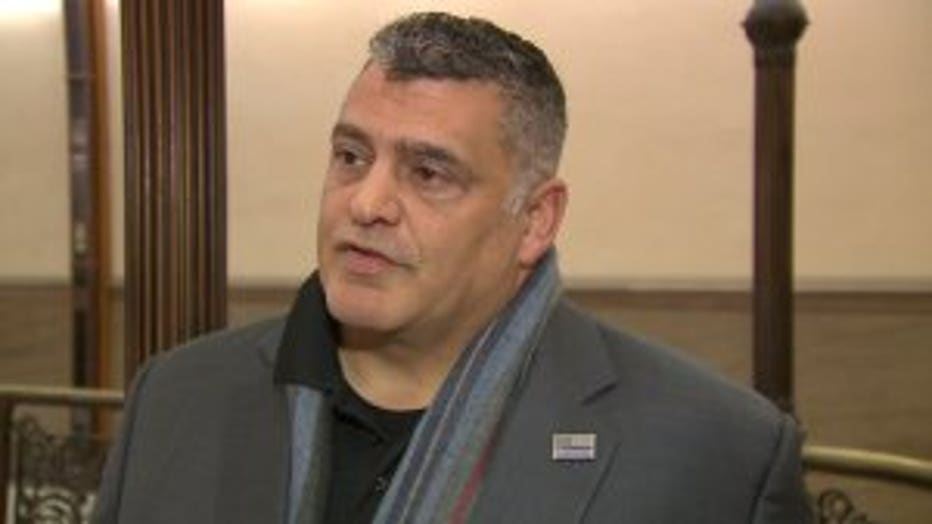 The Milwaukee Police Association has voted "no confidence" against Flynn, and President Mike Crivello cheered the council's action Tuesday.

"We demonstrated that this chief may have overstayed his welcome or his worth to the city," Crivello said in an interview at City Hall.

 

Alderman Cavalier Johnson was among the five council members who voted against the override attempt.

"On any given day, for any number of issues – whether it's prostitution, or speeding, or burglary, or whatever – you could have 10 members of the council upset and a vote be taken and a revolving door in the office of the chief," Johnson said after the vote.