Milwaukee Co. Zoo's three new lion cubs are now outdoors


MILWAUKEE -- The Milwaukee County Zoo's three African lion cubs are available for everyone to see for the first time outdoors on Friday. They're the first lion cubs born at the zoo since 1974.

The lion cubs, one female and two males, are now almost eight months old. The cubs, Njeri (female), Hubert and Kiume are on display in their outdoor exhibit area, with mom, Sanura and dad, Themba.

Zoo officials say the cubs were weighed at the first of this month and are growing fast. Njeri weighed in at 98 pounds, Kiume was 137 pounds and Hubert was 136 pounds.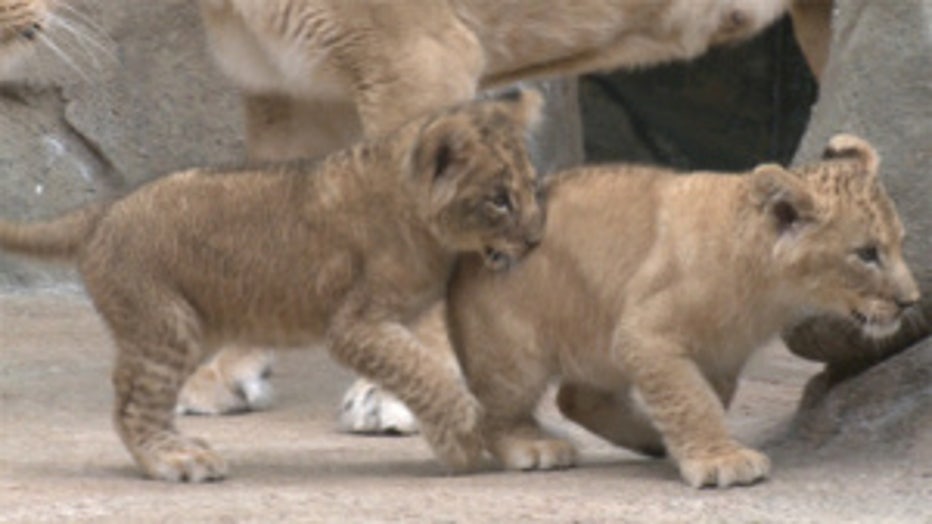 The lion cubs were born on July 24 and 25, 2011. Each weighed around five pounds each. They were first introduced to the public on August 11, 2011.

If the warm spring weather continues, the cubs can be seen at the outdoor exhibit, rotating some of the days with the resident hyena, who shares exhibit spaces with the lion cubs.

The Milwaukee County Zoo is open daily from 9 a.m. until 4:30 p.m.

Monitor FOX6 News and FOX6Now.com for updates on this developing story.