Milwaukee Bucks' season opener held at BMO Harris Bradley Center for the last time


MILWAUKEE -- With some flash and some bang, the Milwaukee Bucks will open their 50th season as a team -- and their 30th and final one at the BMO Harris Bradley Center against the Cleveland Cavaliers Friday evening, October 20th.

Fans will be part of the show; everyone in attendance gets a bracelet that will light up with the pregame and halftime performances. The Bucks say they're most excited because they believe the best show is the one on the court.

"The center of the NBA universe is in Milwaukee tonight. We're the premier matchup tonight," said Milwaukee Bucks Chief Marketing Officer, Dustin Godsey.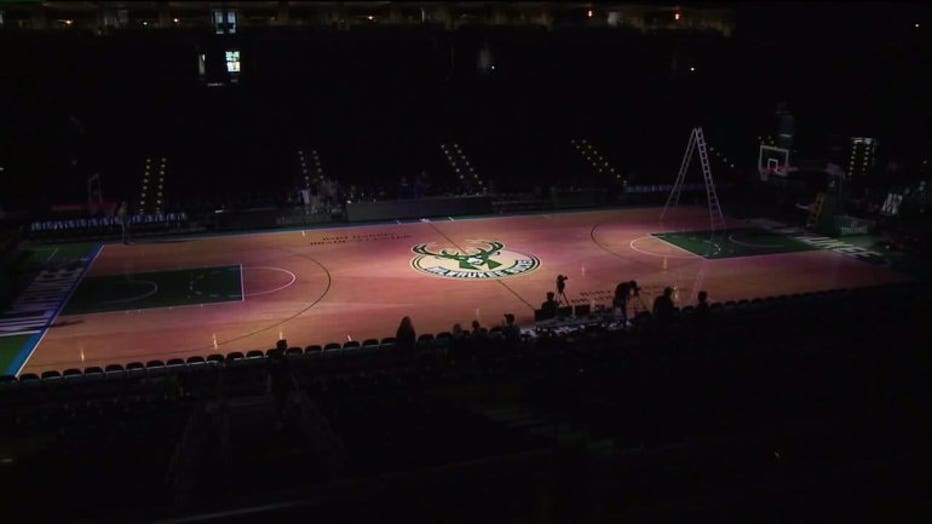 Bucks last season opener at BMO Harris Bradley Center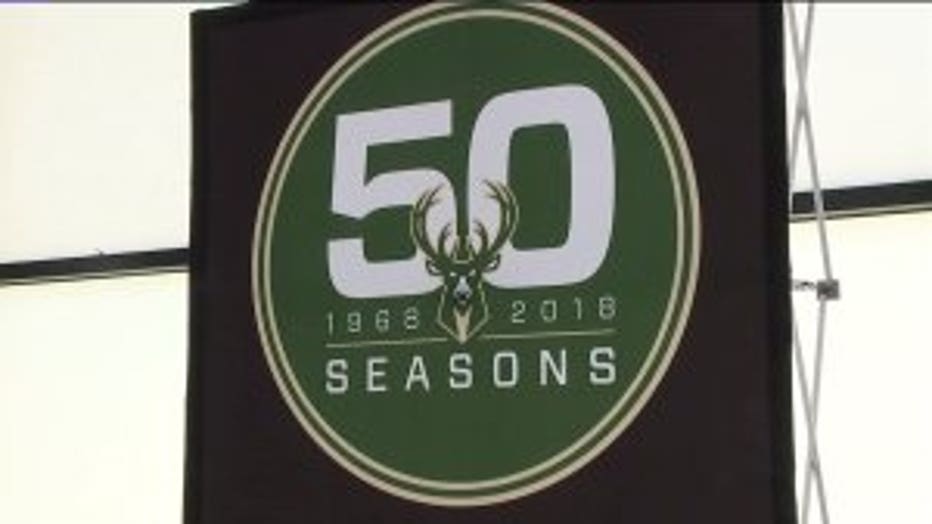 Bucks last season opener at BMO Harris Bradley Center


The premier matchup brings LeBron James and his Cavaliers to Milwaukee -- a team that has been to the last three NBA Finals. With the Bucks considered one of the league's more exciting young teams, Friday's game is on national television.

"You have the Eastern Conference champions and the current best player in the world coming in to play against someone who Kevin Durant says has the potential to be the best player to ever play the game," said Godsey.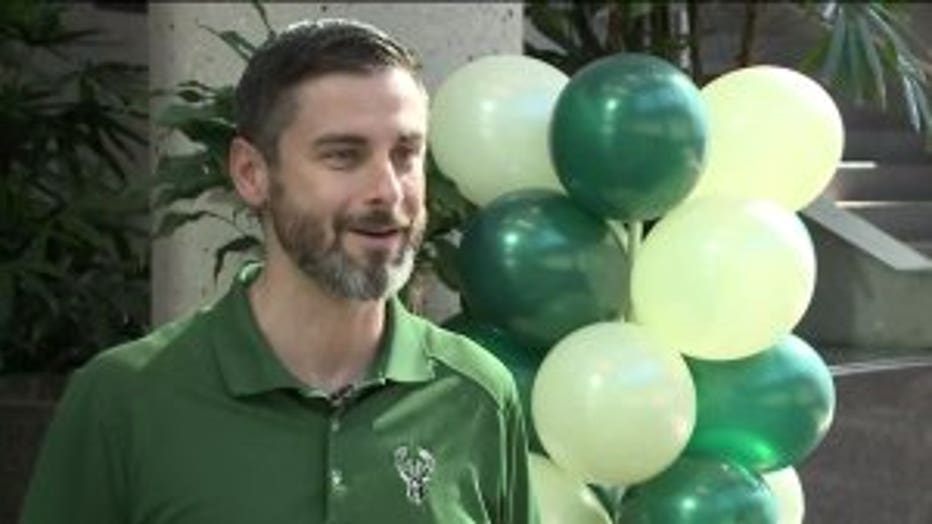 The Bucks plan on making the game feel like a spectacle in the stands as well.

"We'll have an interactive light show, it's going to be synced up with the Milwaukee Symphony Orchestra performance during the starting lineups, which is gonna be really unique, then at halftime, Blue Man Group is here," Godsey said.

Outside the arena, fans say they sense a growing local following.

"We went to every game last year, and a lot of the games weren't nearly sellouts but it was a whole different experience by the end of the year," said Robert Strawsburg, Bucks season ticket holder.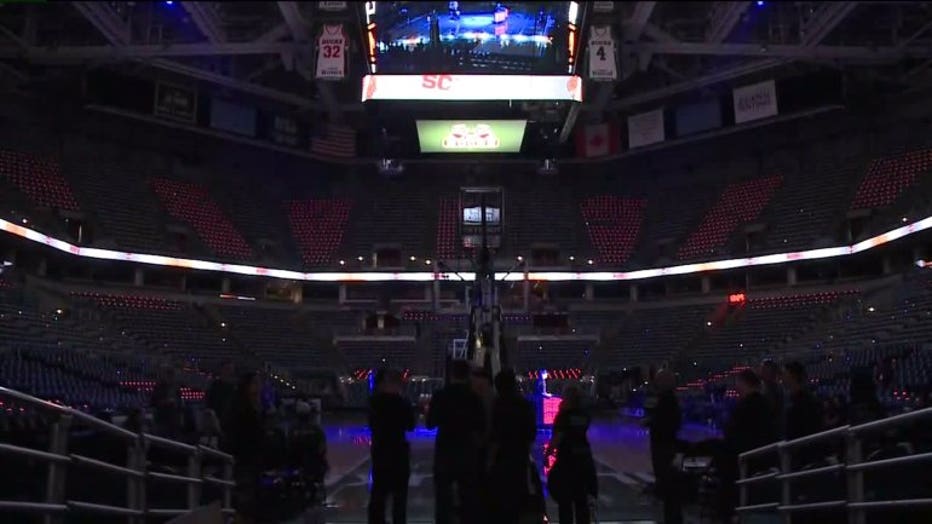 Bucks last season opener at BMO Harris Bradley Center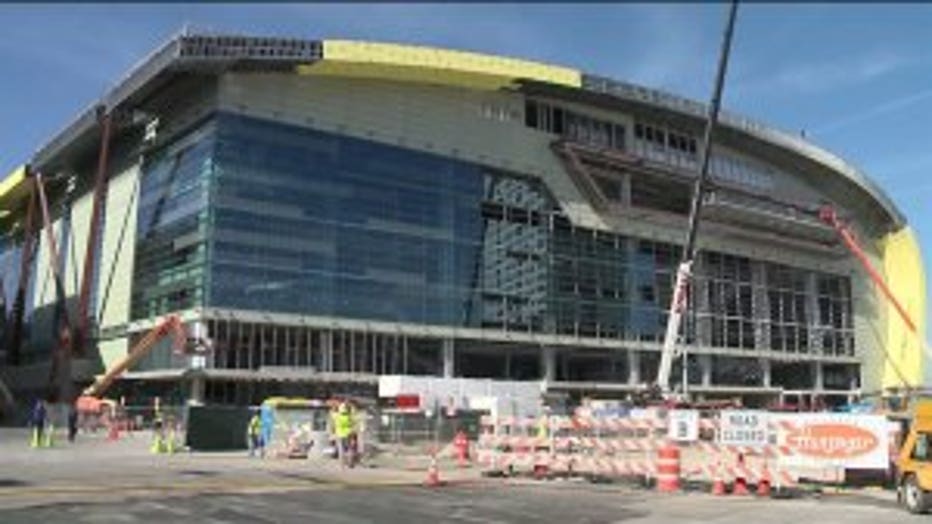 The team expects the excitement to carry over Friday night, and into next fall when they open the door to their new home.

"It's going to be extremely noisy, a ton of Bucks' fans, I'm sure a few LeBron fans in there also," said Jim Brennan Bucks' fan.

We're certainly looking ahead and spending a lot of time focusing on what the new arena is going to be but we have to make sure the fan experience and the energy stays up in this last year here," said Godsey.

The Bucks say the game is sold out. Going back to the end of last year, this is the Bucks' 77th straight sellout. The team says that's the longest sellout streak they've had since 2001.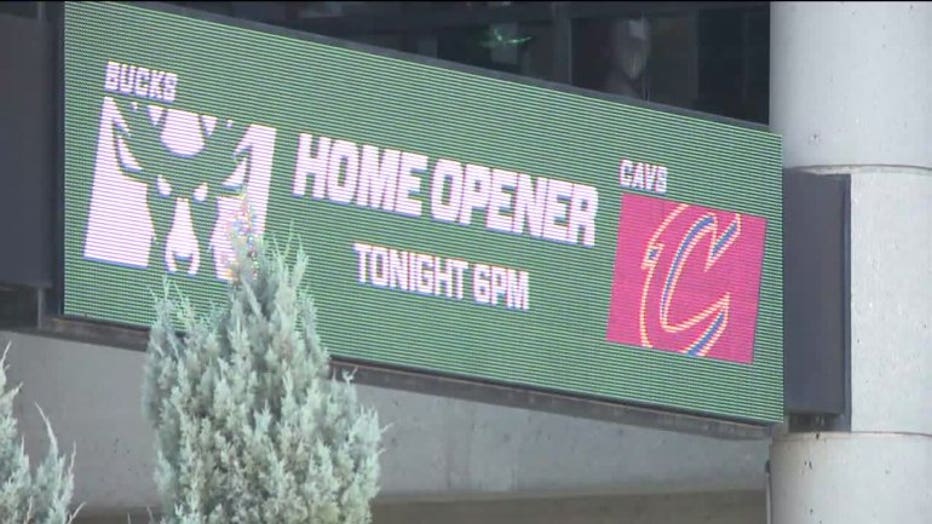 Bucks last season opener at BMO Harris Bradley Center