Milwaukee Bucks install 1st seats in new arena: "The view is amazing"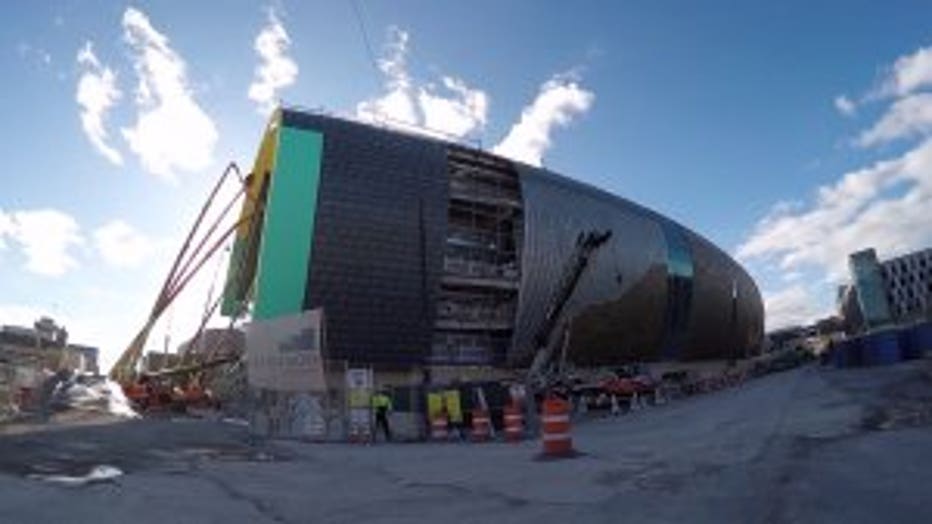 MILWAUKEE -- The Milwaukee Bucks welcomed six lifelong season ticket holders to sit in the first seats installed in the new downtown arena on Tuesday, December 5th.

Up until Tuesday, it had been standing room only, so with all progress being made at the new Bucks arena, it was time to take a moment to take a seat.

On Tuesday, the Bucks finished installing the arena's first eight seats in the lower bowl just off center court.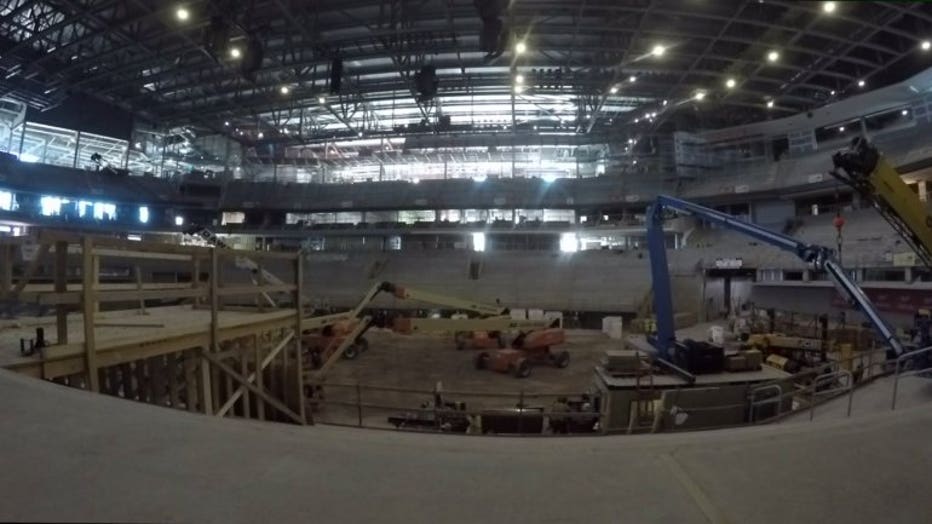 "I mean, the view is amazing," said a Bucks' fan.

"We're so excited to get people to tour the arena, to see where the lower bowl is, to see how close and intimate you are for basketball and for concerts. I mean, this is an unbelievable seat," said Bucks' President Peter Feigin.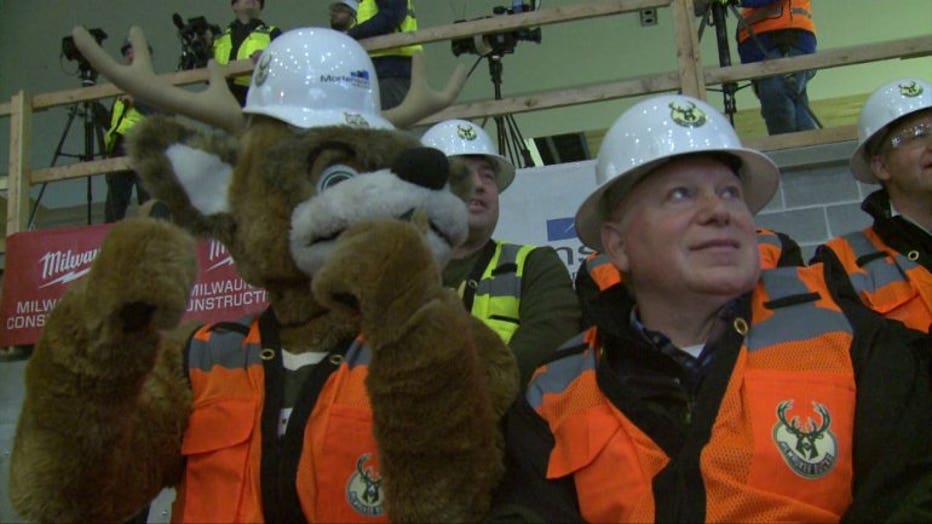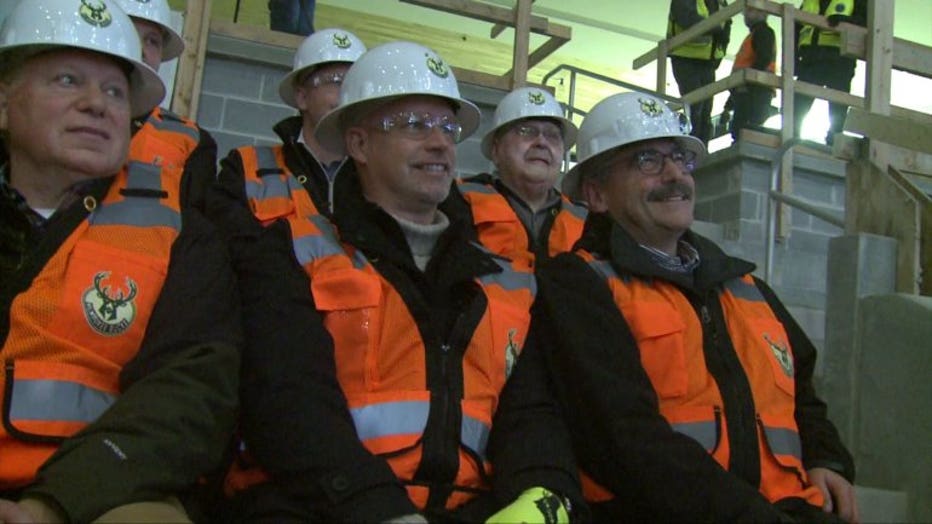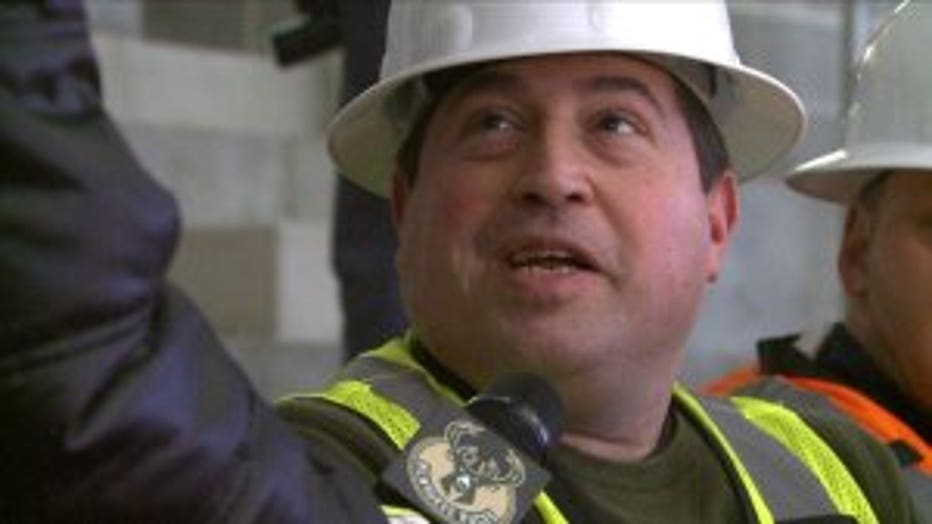 Feigin wasn't sitting alone. He was joined by six season ticket holders that have been with the Bucks since the beginning.

"It's an historic moment. I actually had to leave work to be here so I could do this, and it's a very unique opportunity to be inside a place before it's built and we appreciate the Bucks inviting us," said Robert Dorf of Mequon.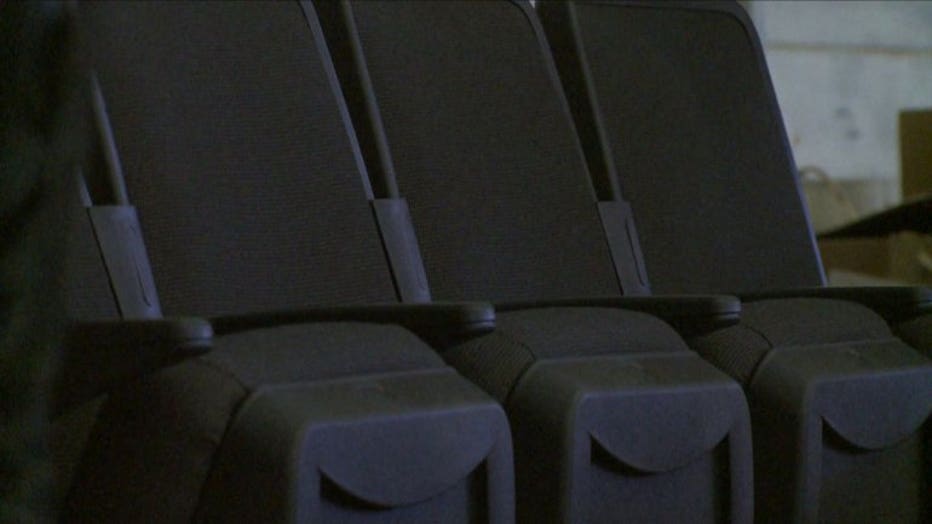 The arena construction is reportedly on schedule, and expected to be finished before the next basketball season. While installing the hardwood is farther down the road, fans said they're already excited for tip off.

"It's a very, very nice feel," said a fan.

The season ticket holders in attendance on Tuesday said they enjoyed the extra leg room compared to the BMO Harris Bradley Center.