Milwaukee Bucks cap off busy arena week with block party, fans say "we're ready for the future now"


MILWAUKEE -- For the first time since an arena announcement, we are hearing from the Bucks and their fans. Saturday, June 6th the team hosted a block party, unveiling a new uniform -- but that wasn't the only thing people were excited about.

In Milwaukee's Schlitz Park, there is a new excitement for a legacy team! The Milwaukee Bucks unveil a new uniform to thousands of fans.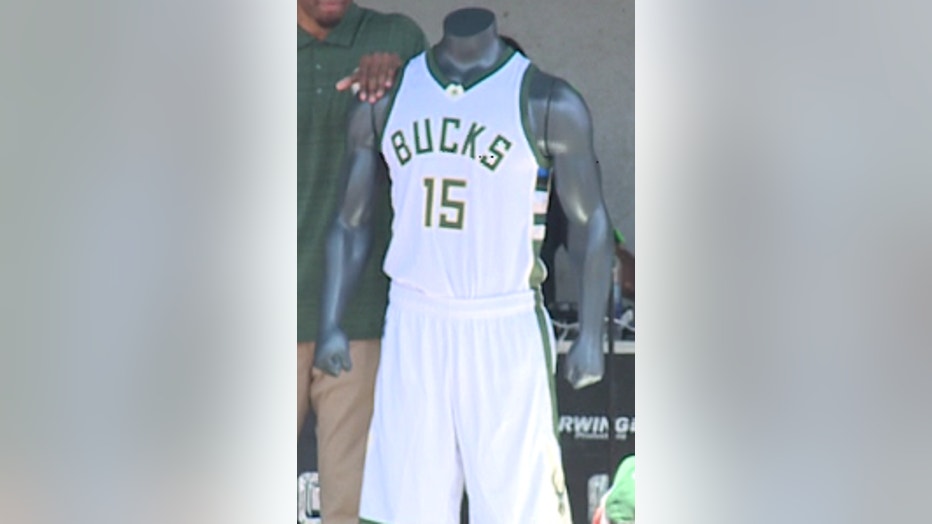 "It incorporates stuff from the past. It incorporates stuff from the future. It's sleek, it's modern," said Zach Jachowicz, Milwaukee Bucks fan.

"We're in tune with today's NBA now. We're not dwelling on the past. We're ready for the future now," said Stephen McMillin, Milwaukee Bucks fan.

The block party caps off a very busy week for the franchise.

On Thursday, June 4th leaders stood together in Madison announcing a $500 million arena funding plan. Half would come from public money, the other half from the Bucks.

Saturday, June 6th Bucks President Peter Feigin, takes a turn in the dunk tank -- falling into the water at the hands of Coach Jason Kidd. After drying off, Feigin shared his thoughts on the arena plan moving forward.

"Everybody's pushing to get this done. We've got to get more chapters to go, but we're going to get this done," said Feigin.

The Bucks are optimistic, but there are challenges. The plan still has to get approval from state and local leaders.

"This is a team that has an unbelievable legacy and now it has an unbelievable future ahead of itself. That is really exciting," said Feigin.

It is a future fans are on board with -- hopeful a team and a city can grow together.

"The Bucks are what Milwaukee is. They're tough, they're gritty, they fight until they're absolutely done," said Jachowicz.

If state and local leaders vote the arena plan through, work could get started soon.

Peter Feigin says we could see shovels in the ground possibly as early as this fall.