Milwaukee Bucks bring back MECCA court for upcoming "Return to the MECCA" game
MILWAUKEE -- The "court that made Milwaukee famous" will be replicated for the Milwaukee Bucks' "Return to the MECCA" game on Thursday, October 26th against the Boston Celtics, according to a recent release.

The Milwaukee Bucks said that when the Bucks and Celtics take the floor at UW-Milwaukee Panther Arena, formerly known as the MECCA, they'll do so on a replica of the famous Robert Indiana-designed court. The Bucks played on the court from 1977 through the team's final season in the MECCA in 1987-88.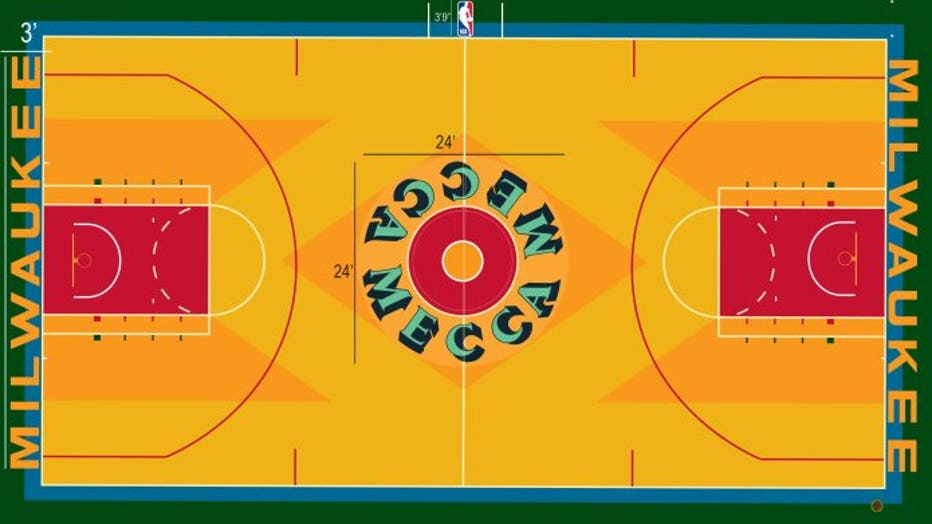 "On this special night at the MECCA, it's only fitting for fans to have another chance to see the Bucks play on this iconic court," said Dustin Godsey, Milwaukee Bucks Chief Marketing Officer. "Robert Indiana's famously designed floor is a major part of the legacy of the Bucks and the city of Milwaukee and we're proud to celebrate the team's heritage in our 50th Anniversary season."

The replica was painted by the official floor contractor and supplier of the Milwaukee Bucks, ProStar Surface. It was provided by Connor Sports.