Milwaukee authorities accuse a 17-year-old in carjacking, 2 robberies, 2 burglaries, entry to home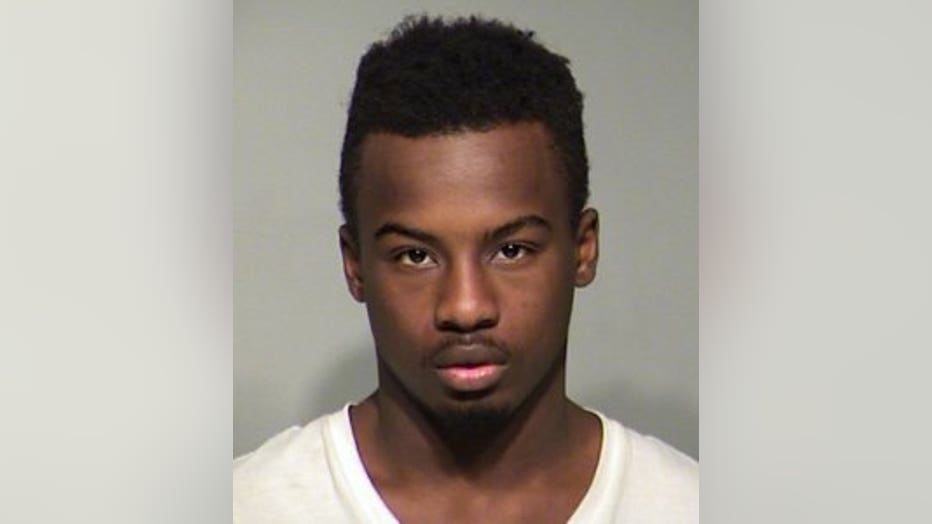 Sydonte Armstrong-Burnett


MILWAUKEE -- Prosecutors say a 17-year-old boy is linked to several crimes happening in less than a month's time. The crimes include a carjacking, two robberies, two burglaries and an incident in which he's accused of entering a home in Milwaukee's Washington Heights neighborhood. In two of the cases, he's accused of targeting his own family members.

Below are the crimes for which 17-year-old Sydonte Armstrong-Burnett has been charged: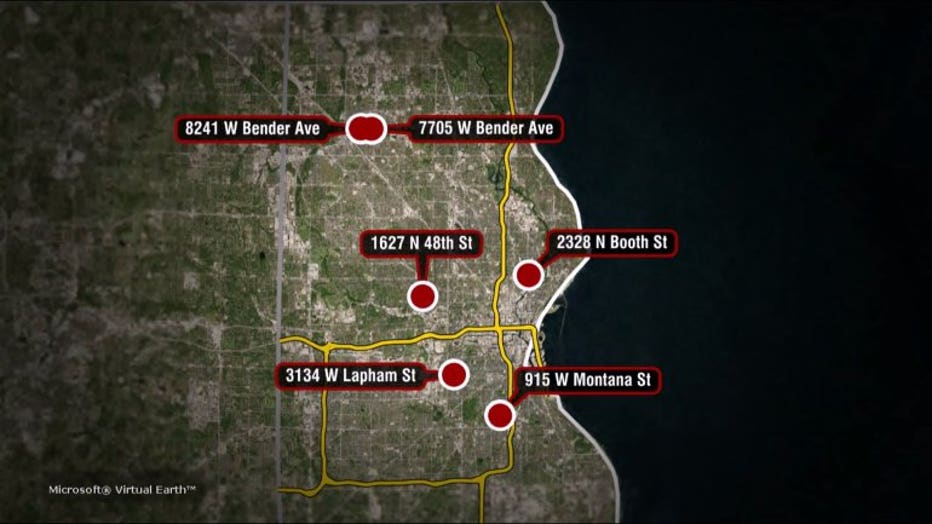 Alleged crimes linked to Sydonte Armstrong-Burnett


Sydonte Armstrong-Burnett has three open cases -- filed November 13th, November 14th and November 15th. He's facing three counts of robbery with use of force, as party to a crime, and two counts of burglary of a building of dwelling, as party to a crime for the five alleged incidents. He's not facing any charges in connection with the November 19th entry to home incident. Prosecutors say the suspect(s) left the home -- and nothing was taken. It's listed as a "read in" offense in the criminal complaint.

It began on October 11th. Armstrong-Burnett and 17-year-old Jontel Rogers -- both of West Allis -- are accused in connection with a carjacking that happened on that date on Booth St. just north of North Ave. in Milwaukee.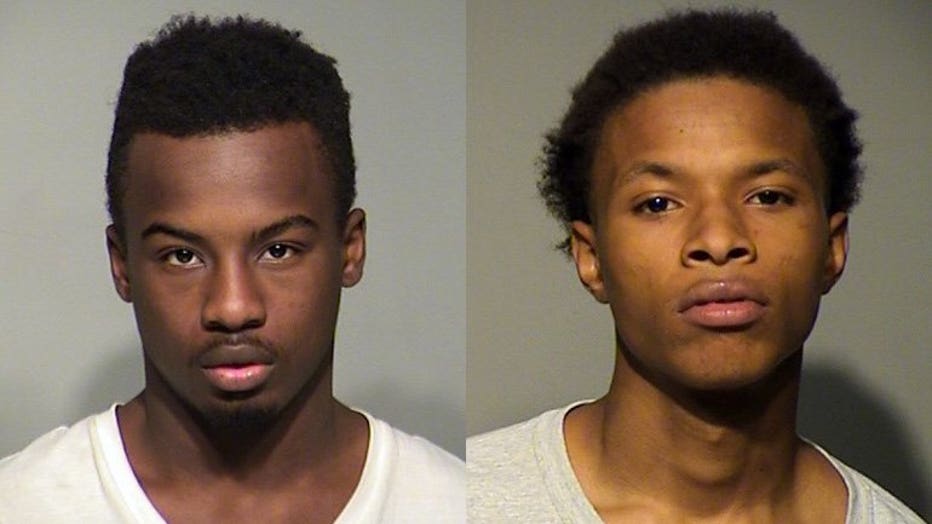 Sydonte Armstrong-Burnett, Jontel Rogers


According to the criminal complaint, a woman was parking her vehicle on Booth on October 11th and attempting to retrieve a backpack from the car when "she was approached and her shoulder was grabbed" by one of the suspects. The woman indicated "she thought she was going to be robbed so she began to scream for help and she attempted to fight off the man who grabbed her." She said she "heard another man yell, 'just use your knife.'"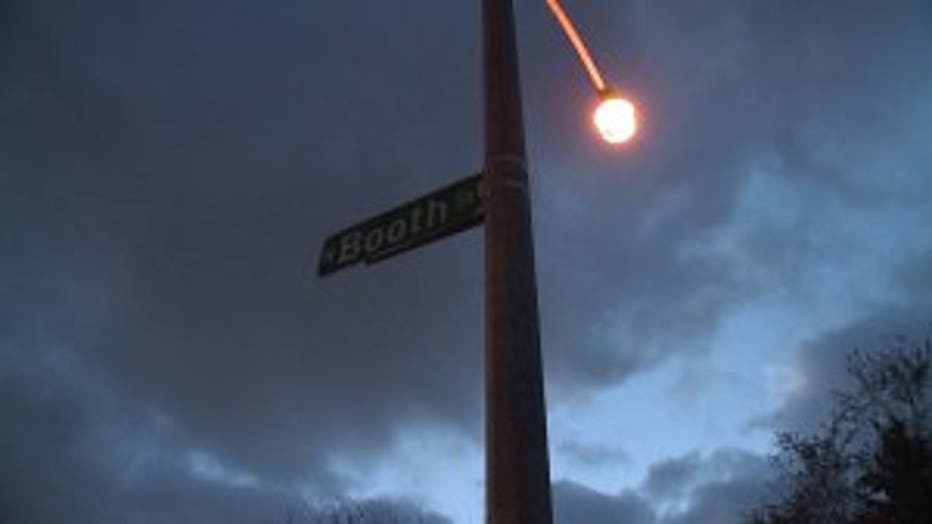 The victim told police a struggle ensued -- and "the man she was struggling with dropped his cellphone." The man apparently tried to get it, but the victim "pushed it away from him."

Meanwhile, two other people were able to get into the victim's car. The person she was struggling with "tried to get into her car too, but she was able to hold on to him and get his shoe and sock off." Eventually the man got into the car. The victim told police she held onto her vehicle but was "eventually thrown off the car." The victim suffered cuts on both her hands and her chest.

The vehicle stolen in this case was recovered a few days later. Investigating officers recovered a number of fingerprints from both inside and outside of the vehicle. Those prints were linked to Rogers and Armstrong-Burnett.

In subsequent interviews with police, both Rogers and Armstrong-Burnett admitted to being involved in this car theft. Armstrong-Burnett told police "he produced a pocket knife to scare the victim so she would stop fighting." He also told police "the woman got his shoe during the incident."

A third person named in the criminal complaint has not yet been charged in this case.

Meanwhile, Armstrong-Burnett is also criminally charged in connection with alleged crimes that happened on October 17th and November 6th.

According to the criminal complaint, on October 17th, police responded to a home near 84th and Bender, where they spoke with a homeowner who indicated he arrived home and noticed his door was ajar -- and items were missing from his home, including a TV, Xbox, money and keys. He said he's the maintenance man for the building, and eventually located the keys in the living room, but one was missing. The complaint says Armstrong-Burnett's palm print was found on the bedroom window pane.

Prosecutors say Armstrong-Burnett indicated the victim in this case is his uncle, and he admitted he and others went to his apartment and took items, including a TV and games.

The complaint indicates the uncle's brother was also targeted on October 17th. Police responded to his home near 77th and Bender and spoke with the man, who said he came home to find his door ajar. TVs and a laptop were taken from the home.

Armstrong-Burnett admitted to this burglary as well -- telling investigators he took his dad's apartment key while he was in his uncle's apartment -- saying he took the items "because he needed money."

On November 6th near 9th and Montana, prosecutors say Armstrong-Burnett was involved in an incident in which a woman's purse was stolen as she was sitting in her vehicle on her cellphone. The complaint says the woman was approached on the passenger side by a man who opened her door and said "give me your (expletive)," and reached for her cellphone. A struggle ensued and the man "bent her fingers back so she had to give up her phone." As this as happening, the complaint says another male suspect opened her rear passenger side door and took her purse. Armstrong-Burnett's fingerprints were recovered from the passenger side window of the victim's vehicle.

The complaint also makes reference to an October 19th incident in which Armstrong-Burnett is accused of entering a home near 49th and Washington. A woman said she was home reading when she heard a rear door creaking and "rustling around."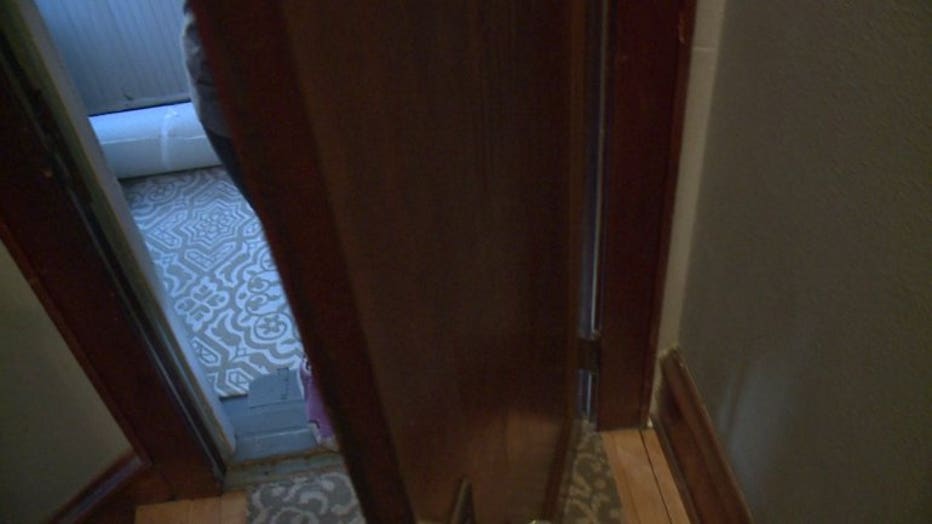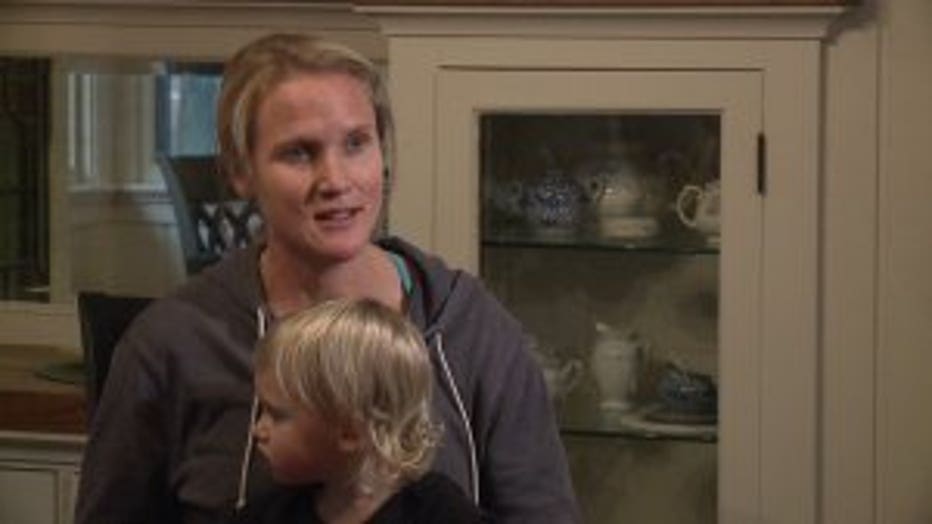 "I thought, 'someone just broke into our house.' It was a pretty scary, terrifying couple minutes not knowing whether he was standing in my house with me or not," Rebecca Mueller said.

Mueller said she noticed furniture moved, and a window wide open -- her child still sleeping. She called police, and officers observed a rear window had been bent. Nothing was taken from the home.

Prosecutors say Armstrong-Burnett admitted he and others attempted to enter the home, but stopped when he saw the woman.

Mueller said she believes their dog may have scared them off.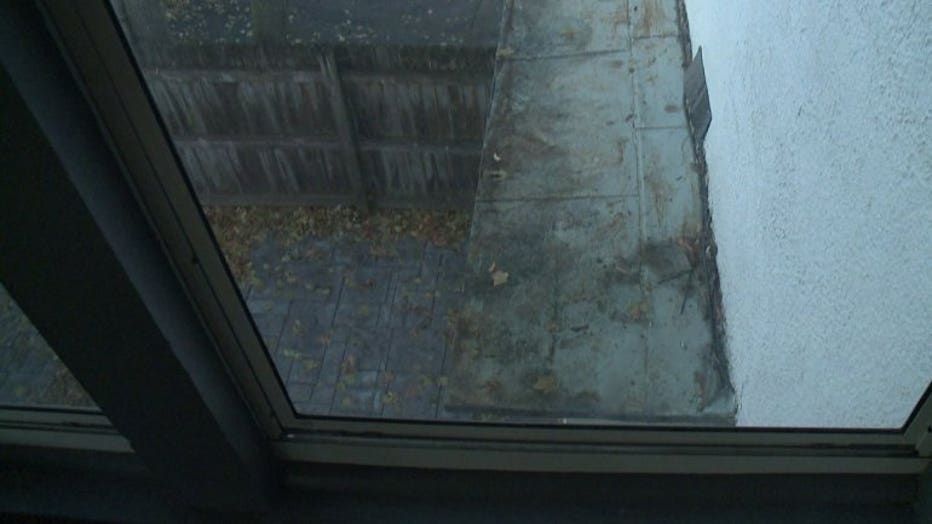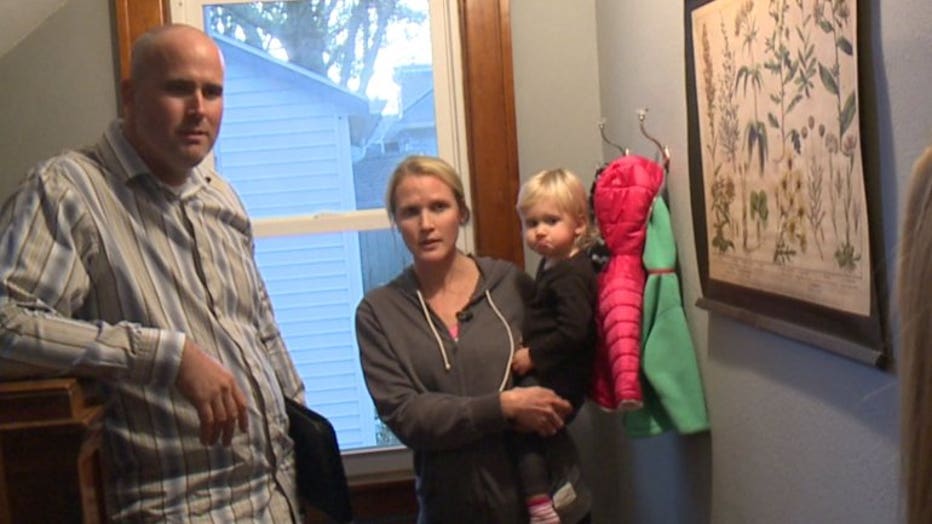 "Now every time I hear a strange noise in the house, you wonder. It kind of takes awhile to get yourself settled back down and feel at ease in your own home. It's a foreign concept for me. It wasn't something I want to go through again or have anyone else go through," she said.

In addition to the carjacking on Booth, the two burglaries on Bender, the robbery on Montana, and the attempt to enter Mueller's home, Armstrong-Burnett is also accused in a robbery on Lapham.  19-year-old Deandre Williams is also charged in connection with the Lapham crime. He's facing one count of robbery with use of force, as party to a crime, vehicle operator flee/elude officer and first degree recklessly endangering safety.