MillerCoors breaks ground on expansion for its Tenth Street Brewery in Milwaukee


MILWAUKEE -- MillerCoors broke ground on Friday, May 19th for a $50 million expansion of its Tenth Street Brewery in Milwaukee.

The expansion is expected to provide 65 new full-time jobs to the city.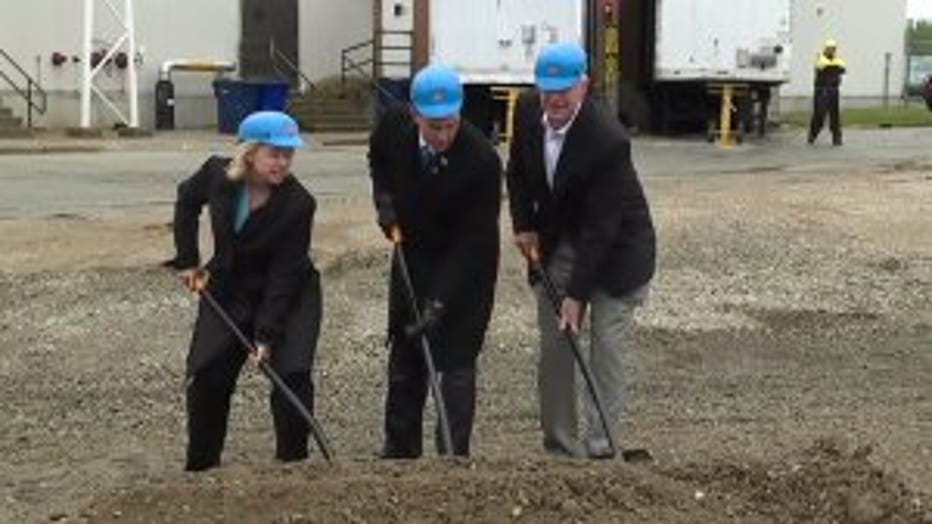 Groundbreaking for expansion of Tenth Street Brewery in Milwaukee


"Using local labor and local suppliers, it will also provide opportunities for temporary workers during the construction," said Kelly Grebe, Chief Legal Officer and Corporate Services Officer, MillerCoors.

Grebe said the expansion will take the Tenth Street Brewery from brewing 25,000 barrels a year to 250,000 barrels a year.

Gov. Scott Walker and Mayor Tom Barrett were on hand to turn the soil.

"We're always changing, we're always reinventing ourselves. Just as MillerCoors has always changed and reinvented itself and kept its core beliefs in place," Barrett said.

"Today's the groundbreaking. When we come back, instead of a ribbon cutting, what I'm suggesting is, no matter what the temperature is, we should do a christening because normally when you do that with a ship you break a bottle of champagne. I'm suggesting is a bottle of Miller High Life since it is the champagne of beers," Walker said.